Trump Demands Praise for Senate Wins—but Republicans Want 'Honest' Answers About 'Historic' House Losses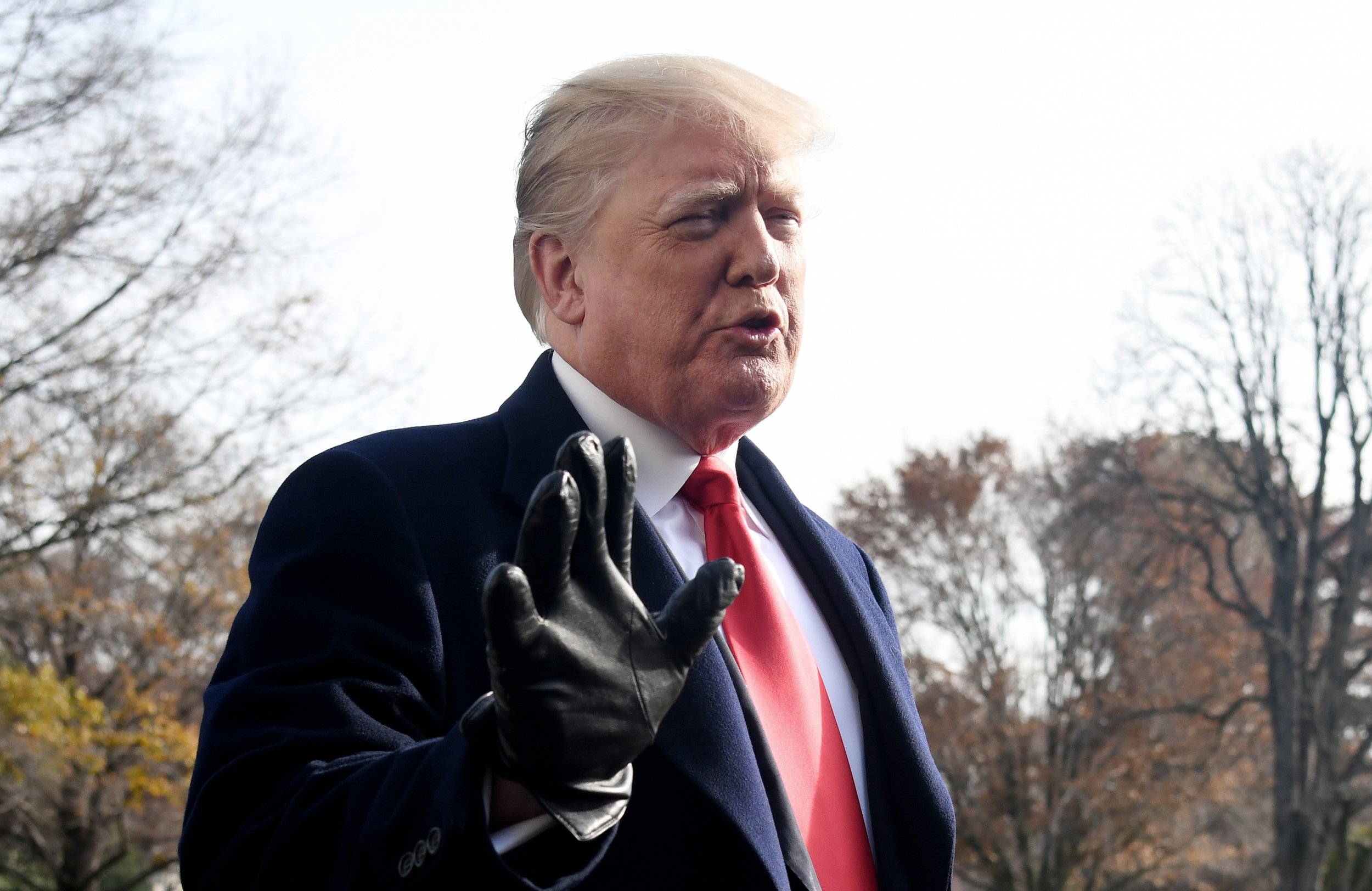 In a recent tweet, President Donald Trump decried what he said was a lack of media attention to the gains made in the Senate by Republicans in last month's midterm elections.
But his own Republican lawmakers in Congress demanded answers from the party on its "historic" House losses in what was the first major electoral test of the Trump presidency.
Read more: Donald Trump will resign presidency with 10 minutes left in term so Mike Pence can pardon him, columnist predicts
"Does the Fake News Media ever mention the fact that Republicans, with the very important help of my campaign Rallies, WON THE UNITED STATES SENATE, 53 to 47?" Trump tweeted on Friday.
"All I hear is that the Open Border Dems won the House. Senate alone approves judges & others. Big Republican Win!"
According to The Hill, several House Republicans wrote a joint letter to the party's leadership demanding an autopsy of the midterm elections in which the GOP suffered a major defeat by the Demorats, who flipped control of the chamber.
The final tally has yet to be confirmed, but when all is said and done, the Democrats will likely have gained 40 or more seats.
The letter called the results "disappointing," The Hill reported, and said Republicans "require an honest, transparent assessment of the structural operations and decision-making process that led to our party losing an historic number of seats.
"We fell short across multiple demographics, including women, who represent a growing segment of America's voting population. Minimizing or ignoring the root causes behind these historic losses will lead us to repeat them."
All 435 seats in the House of Representatives were up for grabs in the November midterms, while only 35 of the 100 Senate seats were contested.
The majority of the Senate seats, 26, were held by Democrats, some of who were defending seats in states that voted heavily for Trump in 2016, making it an uphill battle they were unlikely to win.
The 2018 midterms saw Democrats pull off the biggest House victory in the country's history by number of votes, according to the Cook Political Report. Democrats received more than 59.2 million votes in House races, while Republicans earned 50.3 million.
It was the biggest popular vote difference for either party in the country's history. Republicans earned 45.2 percent of the overall vote in House races and Democrats 53.1 percent.
Trump, who turned the midterms into a referendum on his presidency, claimed a massive "red wave" of support would overcome the Democratic "blue wave" response to his turbulent first two years office.
Instead, Democrats secured a significant majority in the House, making major gains in Republican-controlled strongholds in California, New Jersey, Utah and in other states around the country.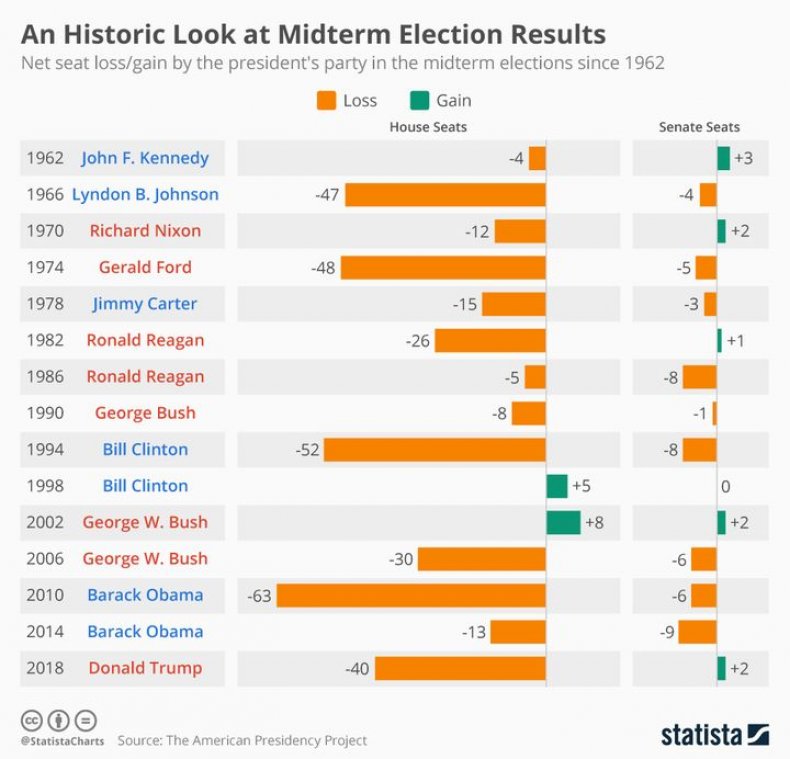 Trump Demands Praise for Senate Wins—but Republicans Want 'Honest' Answers About 'Historic' House Losses | U.S.