Is Trump Too Soft On Russia? Senate Blocks President From Lifting Sanctions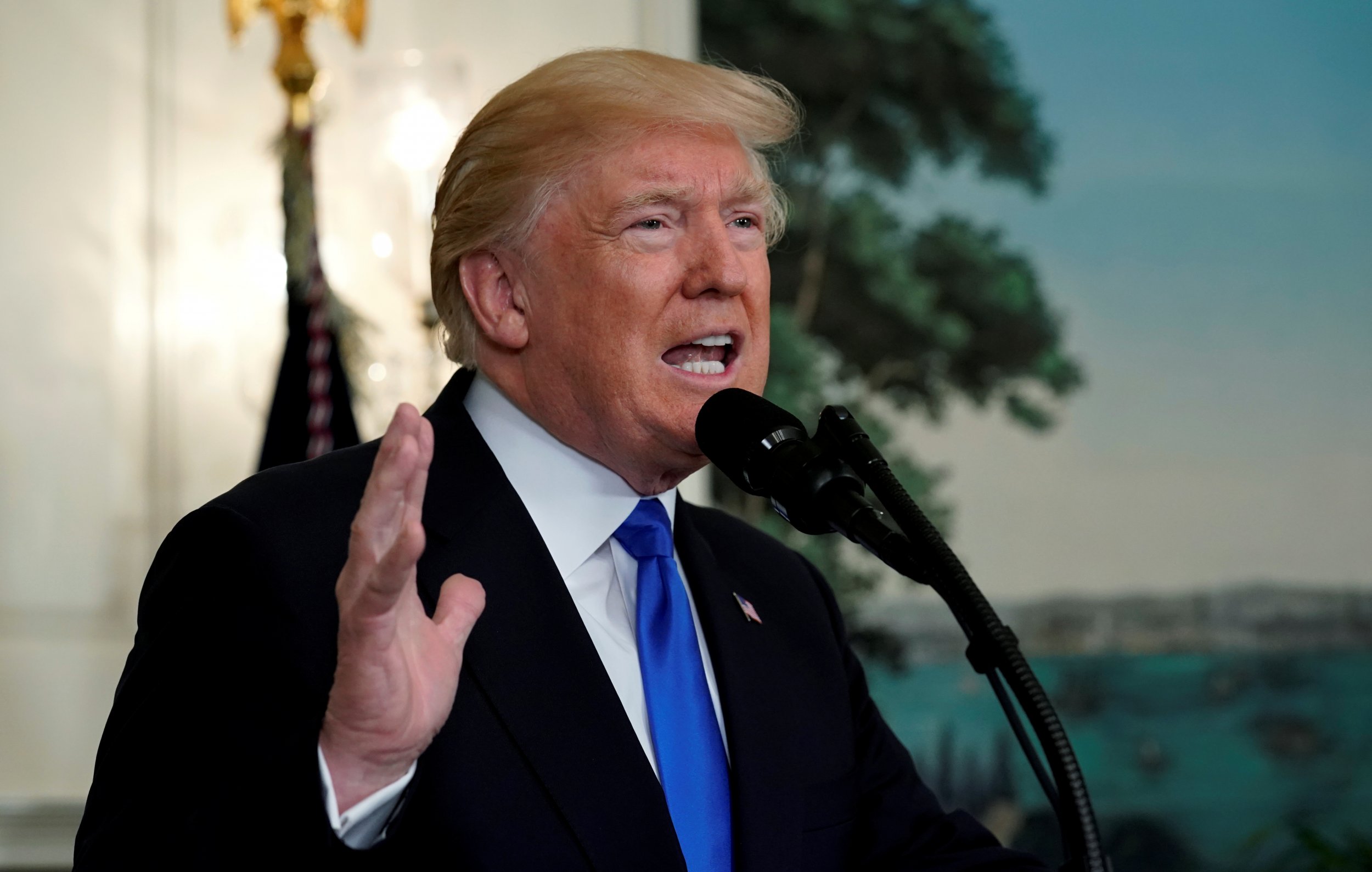 The U.S. Senate overwhelmingly approved new financial sanctions against Russia on Wednesday for its interference in the 2016 presidential election and actions taken in Syria and Europe, according to media reports. Crossing what's become a large partisan divide in Washington, the sanctions passed 97-2 as part of a bill that has also taken aim at Iran, a strong ally of Russia's. The full bill is reportedly expected to pass later this week with another procedural vote possible Thursday morning, The Hill reported.
The measure flew in the face of President Donald Trump—who has both steadfastly called for better relations with Moscow and denied it had meddled in the election that saw him rise to power last year—now faces a difficult decision on whether or not to sign the bill.
The sanctions place restrictions on those aiding Russia or Syria as well as on the Trump administration. For one, new sanctions would be imposed on those linked to "malicious cyber activity" or Russian intelligence or defense services and even for allocating weapons to Syrian President Bashar al-Assad's government. Russia has supported Assad's regime throughout the Middle Eastern nation's five-year long civil war while the U.S. has opposed the current government.
But the new agreement also calls for between 30 to 60 days to review and deny the president from loosening or removing the sanctions, according to The Hill.
Trump has said several times that he hoped to work with Russia on fighting terrorism around the world, specifically the Islamic State group that has taken hold in Iraq and Syria.
A senior Russian official responded to the vote saying if the sanctions are approved, Russia will not let them go "unanswered."
"We need to wait for the final decision by the Congress, to see the reaction of U.S. President Donald Trump, but if the law is passed we will certainly not leave this move unanswered," first deputy chairman of the Russian parliament upper house's International Affairs Committee Vladimir Dzhabarov said in a statement to state-run media site Sputnik.
Republicans and Democrats on the Senate Foreign Relations Committee first approved the sanctions Monday night, with the former breaking away from the president and his former campaign facing investigations into alleged links to Russia before and after the election.
"By codifying existing sanctions and requiring Congressional review of any decision to weaken or lift them, we are ensuring that the United States continues to punish President Putin for his reckless and destabilizing actions," Senate Minority Leader Chuck Schumer said in a statement. "These additional sanctions will also send a powerful and bipartisan statement to Russia and any other country who might try to interfere in our elections that they will be punished."
Secretary of State Rex Tillerson, who once received an award from Russian President Vladimir Putin, earlier this week said the Trump administration would like "flexibility" in imposing sanctions as a tool to improve its relationship with Russia.
President Barack Obama had issued economic sanctions against Russia following its annexation of Crimea from Ukraine in 2014. Then, in January, Obama unleashed more sanctions against four Russian individuals and five entities while ordering 35 diplomats to leave the country and shutting down two compounds as punishment for hacking or influencing the 2016 election.