45 Percent of Americans Believe Senate Should Remove Donald Trump: Poll
More American adults believe the U.S. Senate should remove President Donald Trump from office than those who think it should not, according to a poll.
The Economist/YouGov survey found that 45 percent of people think the Senate should remove Trump from office against 41 percent who said it should not. 14 percent were not sure.
The poll of 1,500 adult citizens from YouGov's internet panel, including 1,123 registered voters, was conducted between December 28-31.
The Democrat-controlled House of Representatives impeached Trump shortly before Christmas with two articles—abuse of power and obstruction of Congress.
Trump is accused of soliciting a foreign government's interference in the 2020 election to his personal benefit.
Specifically, the president allegedly conditioned military aid to Ukraine and a White House visit for its leader President Volodymyr Zelenskiy on Kyiv opening unfounded corruption investigations that would damage Trump's domestic political rivals. Trump denies any wrongdoing.
The obstruction article is based on Trump's refusal to comply with the House impeachment inquiry or honor its subpoenas for documents and witness testimony. He calls it a "hoax."
House Speaker Nancy Pelosi, a California Democrat, is currently refusing to pass the articles up to the Republican-controlled Senate for Trump's trial. The Democratic and Republican leaderships in Congress are locked in a stalemate over the trial.
Democrats want to call several key current and former members of the administration to testify at the trial and are demanding the release of documents withheld by the White House from the impeachment inquiry. But Senate Republicans are refusing to grant their requests.
The Republican leadership argues that the case for impeachment is terminally weak and wants to expedite the trial of Trump to move on quickly to the election campaign. To convict Trump of either article, at least two-thirds of the Senate must vote to do so, meaning a number of Republicans must flip.
To achieve that, Democrats hope that the witnesses they want to testify, including Trump's former national security adviser Ambassador John Bolton, and the as yet unreleased documents will deliver enough evidence to convince Republican Senators to turn against Trump.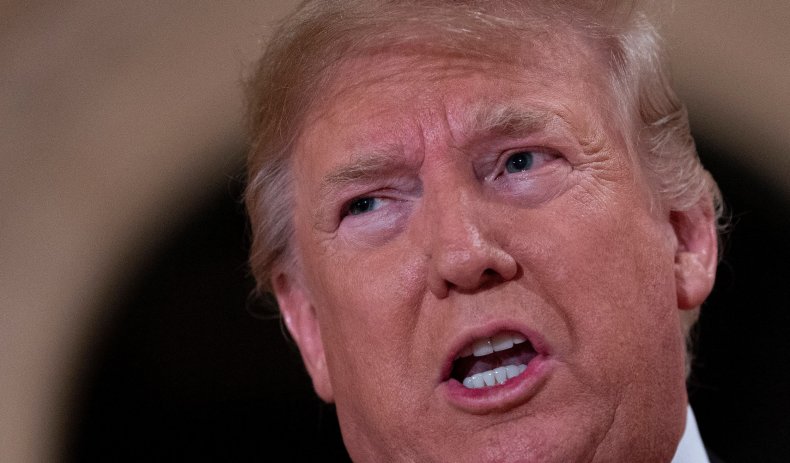 The Economist/YouGov poll found that Americans were divided on Pelosi's delay. Those who approved totaled 38 percent while slightly more disapproved at 39 percent. The remaining 23 percent were not sure.
"Remember when Pelosi was screaming that President Trump is a danger to our nation and we must move quickly," Trump tweeted on New Year's Eve.
"They didn't get one Republican House vote, and lost 3 Dems. They produced no case so now she doesn't want to go to the Senate. She's all lies. Most overrated person I know!"
Just before Christmas, Pelosi wrote on Twitter: "The House cannot choose our impeachment managers until we know what sort of trial the Senate will conduct.
"President Trump blocked his own witnesses and documents from the House, and from the American people, on phony complaints about the House process. What is his excuse now?"
The headline of this article has been updated.