Trump Sending Tillerson on Africa Trip to Fix 'Shithole' Comments Row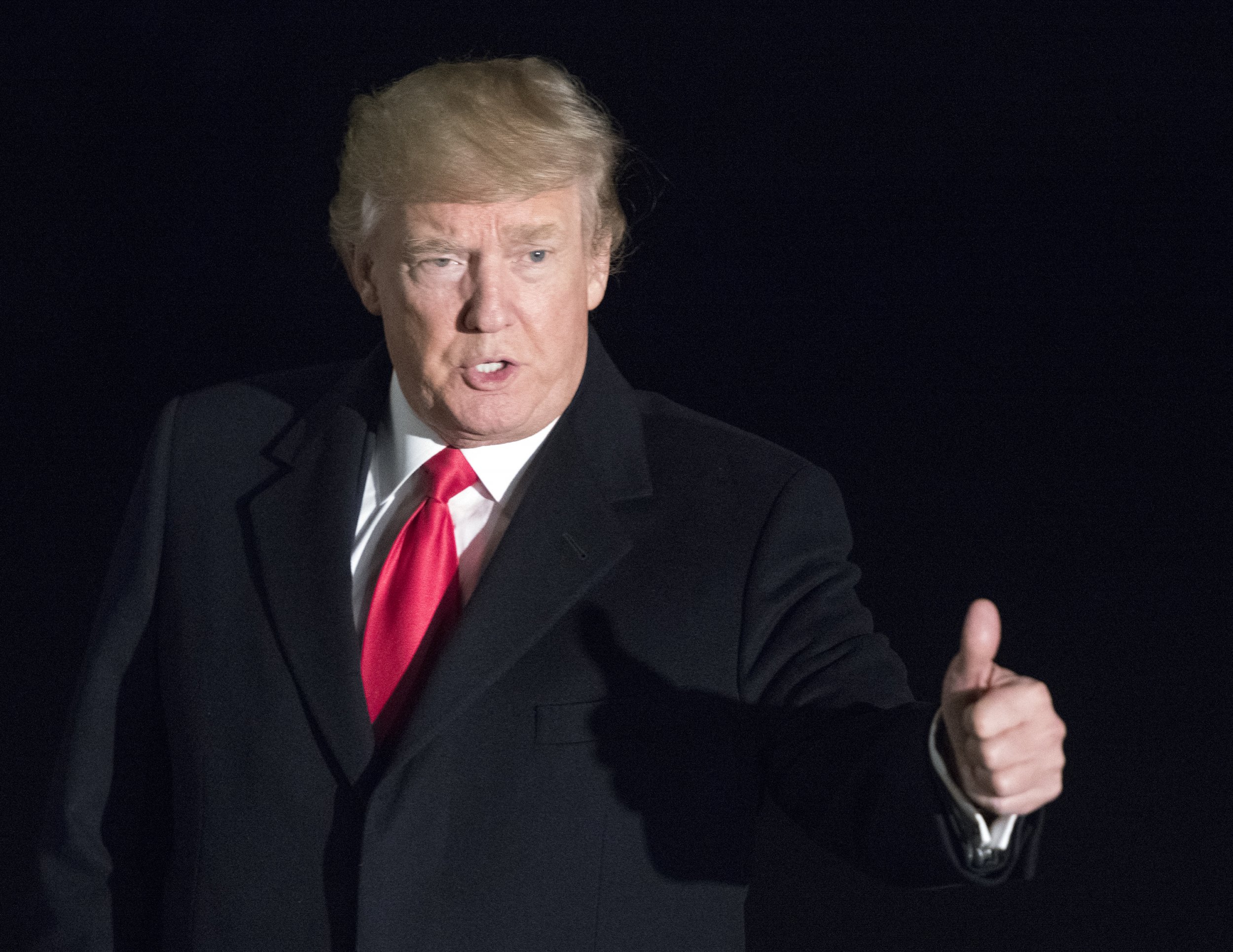 President Donald Trump said he "deeply respects the people of Africa" and plans to send Secretary of State Rex Tillerson on an "extended visit" to the continent in March, per a letter addressed to the African Union.
The plan to send Tillerson to Africa come following a backlash after the president reportedly referred to Haiti, El Salvador and African nations as "shithole countries" in an Oval Office meeting on immigration.
The letter, seen by the Associated Press, said the U.S. "profoundly respects" the partnerships and values shared by the U.S. and Africans.
"The United States profoundly respects the partnerships and values we share with the African Union, member states, and citizens across the country," the president wrote.
"I want to underscore that the United States deeply respects the people of Africa, and my commitment to strong and respectful relationships with African states as sovereign nations is firm."
The letter stated that U.S. soldiers were "fighting side by side" against extremism in African nations, and that America was working to increase "free, fair and reciprocal trade" with African countries.
Tillerson, the letter read, will "travel to Africa for an extended visit in March," adding that Trump looked forward to welcoming many African leaders to the White House in the year ahead.
Read more: Trump's "shithole" comment and the new era of newspapers publishing profanity
While Trump denied making the "shithole countries" comment, news of his alleged statement was met with strong criticism from countries and organizations worldwide.
Botswana's foreign ministry called the remarks "highly irresponsible, reprehensible and racist," while President of Senegal Macky Sall said he was "shocked by the words of President Trump," adding, "I reject and condemn them vigorously."
Ugandan leader Yoweri Museveni was one of the few world leaders to speak out in support of Trump's comments, praising the U.S. leader for speaking "frankly" to Africans and calling him "one of the best presidents ever."
Trump recently met with Rwandan President and new African Union chair Paul Kagame at the World Economic Forum in Davos, Switzerland. In a White House briefing, his press secretary, Sarah Huckabee Sanders, said the meeting would "reaffirm the U.S.-Africa relationship."
The president called Kagame a "friend" after the meeting.