Trump Sends Sharply Worded Letters to NATO Leaders, Says He Is Losing Patience
America's NATO allies prepare to receive President Donald Trump in Brussels next week, with the transatlantic relationship at a low point.
Throughout his campaign and time in the Oval Office, Trump has consistently disparaged the Cold War-era alliance. And now, as the bloc meets to discuss global threats from jihadi terrorism to a resurgent Russia, Trump has sent ominous letters to several NATO leaders.
According to the The New York Times, the president told multiple leaders that NATO states were investing too little in their militaries and not meeting their security obligations under the allaince. Trump warned his fellow leaders that America was losing patience.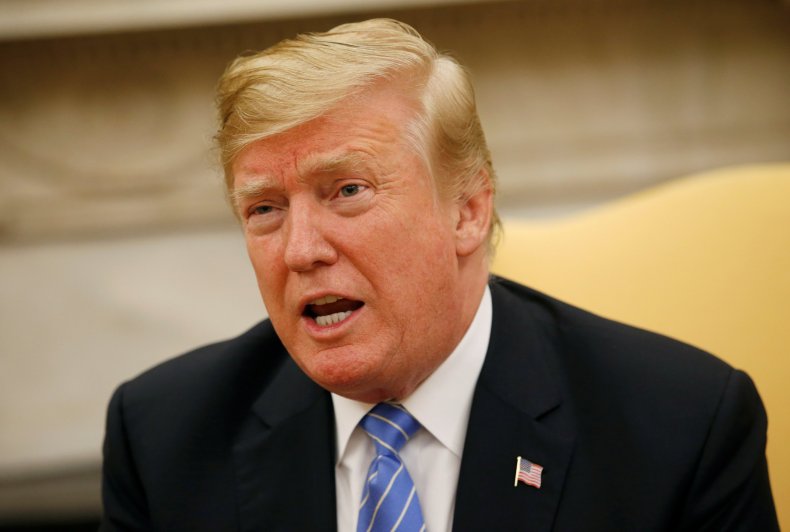 The message to German Chancellor Angela Merkel—according to a Times source who read it—spoke of a "growing frustration in the United States that some allies have not stepped up as promised."
Trump complained that the U.S. was investing so much in Europe's defense even when the continent's economies, "including Germany's, are doing well and security challenges abound. This is no longer sustainable for us." The president said that Congress shared his frustration.
Last week, The Washington Post reported that the U.S. was considering withdrawing its 35,000 troops from Germany. Trump was apparently surprised when he was told how big the American presence was and said that it was costing the country too much.
The president also told Merkel that Germany's continued "underspending on defense undermined the security of the alliance and provides validation for other allies that also do not plan to meet their military spending...because others see you as a role model."
Similar letters were sent to Canadian Prime Minister Justin Trudeau, Norwegian Prime Minister Erna Solberg and Belgian Prime Minister Charles Michel, among others, the Times source said. In all, Trump remarked that he had spent "considerable political capital" to secure an expanded U.S. military budget, and urged his allies to do the same.
Trump said it was becoming "increasingly difficult to justify to American citizens why some countries do not share NATO's collective security burden while American soldiers continue to sacrifice their lives overseas or come home gravely wounded."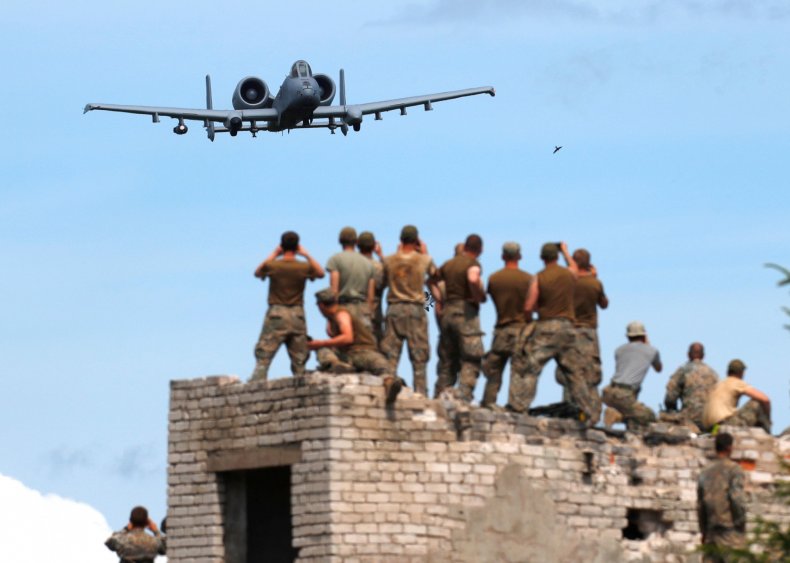 Trump seems to believe that NATO members have abused American generosity and hide behind the mammoth U.S. defense budget. America's allies are worried that the unpredictable president may impose penalties on those he believes are not living up to their side of the bargain, or even ditch the alliance completely.
The president often displays his disdain for multinational bodies—whether NATO, NAFTA, the European Union or the World Trade Organization. His displayed animosity toward such institutions benefits adversaries such as Russia, which seeks to sow division within strong Western alliances.
At the G-7 meeting last month, Trump engaged in a public spat with Trudeau over the administration's proposed tariffs, which the Canadian premier called "unacceptable." After the summit, Trump called Trudeau "dishonest and weak." He then flew to Singapore to meet with North Korean dictator Kim Jong Un, whom he described as "very talented."
After the NATO summit—on July 11 and 12—Trump will fly to Helsinki to sit down with Russian President Vladimir Putin. Russia was expelled from the G-7—formerly the G-8—after its annexation of Crimea in 2014. At the G-7 summit, Trump raised eyebrows by suggesting the G-7 readmit Russia. His apparent support of the Kremlin continues to fuel questions about the extent of his and his campaign's ties to Russia.
In the meantime, Trump has been struggling to get through meetings with European leaders without embarassment. Dutch Prime Minister Mark Rutte interrupted a joint press conference on Monday to say "no" to the administrations tariff plans.
The humiliation served as yet another reminder that all is not well with America's global standing. The unwelcome letters provide another layer of discord to next week's NATO proceedings, which promised to be awkward even before they went out.