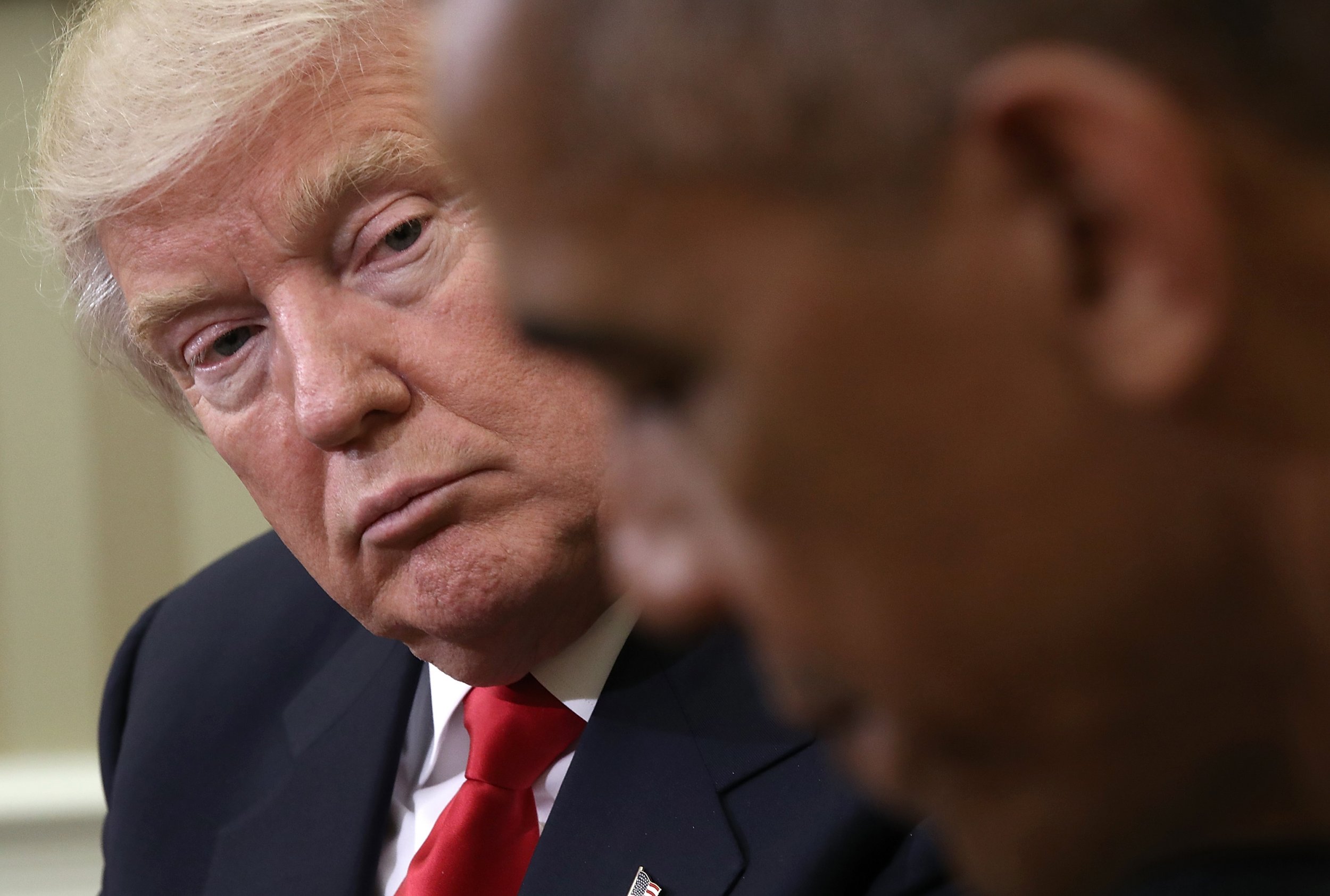 President Donald Trump repatriated fewer Mexicans in 2017 than the administration of Barack Obama did in the same period a year earlier, according to new data.
Mexican government figures show that the Trump team sent home 26 percent fewer Mexicans in the year through November.
The numbers from the Mexican Interior Ministry show that 152,000 Mexican nationals were sent home by the Trump administration, in comparison with the first 11 months of 2016 under Obama when 205,000 were sent home.
This comes despite Trump's rhetoric on immigration during the presidential campaign, when he said that he would build a wall to stop illegal immigration from Mexico.
While removals of Mexican nationals were down on 2017, administrative arrests of all immigrants had risen 30 percent, according to Bloomberg, which cited a U.S. Immigration and Customs Enforcement report.
Trump frequently offended Mexicans and Hispanics, even before he stepped on to the campaign trail. In March 2015, he tweeted that he wanted nothing to do with Mexico "other than to build an impenetrable WALL and stop them from ripping off U.S."
In the same month he wrote "The border is wide open for cartels & terrorists. Secure our border now. Build a massive wall and deduct the costs from Mexican foreign aid!"
His words became stronger and in June 2015, as his campaign got rolling with the announcement of his canidacy, he reeled off a series of jibes about Mexicans. "They are not our friend, believe me," he said. "They're bringing drugs. They're bringing crime. They're rapists. And some, I assume, are good people."
Authorities are now testing 30-feet-high wall prototypes for the border between Mexico and the U.S. Eight construction companies are bidding for the contract to construct the wall.
Trump hopes to build the barrier along 2,000 miles of border to prevent illegal immigration and trafficking. Advocates say it will ensure that people take legal means to enter the United States, while opponents say it sends a message of hate and discrimination.