Watch: Stephen Colbert Roasts Trump's 9/11 Rescue Claim: 'He Just Can't Help but Insert Himself Into Everything'
CBS host Stephen Colbert has poked fun at claims made by President Donald Trump, regarding the latter's proximity to Ground Zero in the wake of the 9/11 attacks on New York's Twin Towers.
In the latest edition of The Late Show, Colbert took aim at what he saw as Trump's attempt to get the reflected glory of the first responders.
The president made the comments at a ceremony in the Rose Garden at the White House to sign legislation that will provide permanent, guaranteed healthcare for the 9/11 first responders.
The bill faced Republican Senate opposition and its final passage was only achieved after public lobbying led, in part, by Colbert's friend and former The Daily Show host Jon Stewart.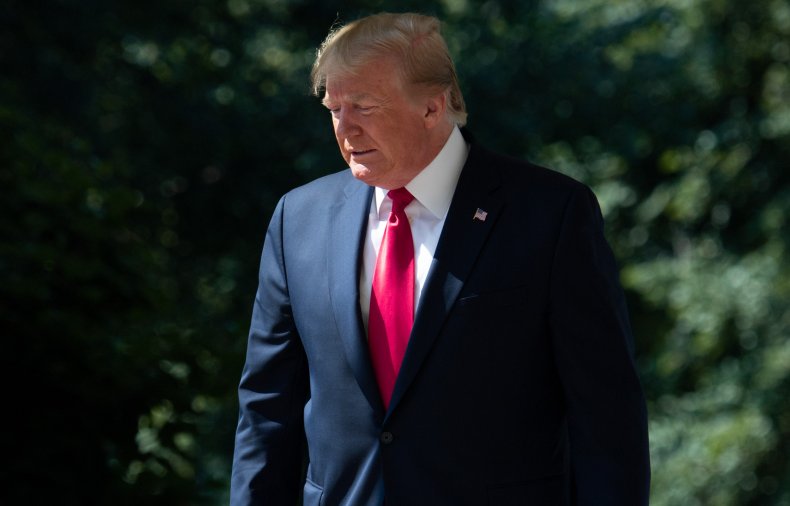 Colbert described Trump's signature of the bill as a "good thing done by a terrible person," to laughter, adding, "like when Vlad the Impaler would give each of his victims a Starbucks gift card."
Trump said in his speech on Monday: "Many of those affected were firefighters, police officers and other first responders. And I was down there also. But I am not considering myself a first responder. But I was down there."
Colbert made the most of the sound bite, telling his audience: "Trump just can't help but insert himself into everything."
Taking on the character of Trump, Colbert said: "I just watched [Avengers] Endgame. Great movie. The Iron Man and the fat Thor— I was there, too. I don't consider myself an Avenger...because I was rooting for Thanos. He had some good ideas."
Colbert then took a more serious tone, and criticized Trump's perceived opportunism.
"To stand there and claim that while you're not a first responder, you were down there with them after 9/11 has got to be the worst thing I've ever heard. If he hadn't already said this," Colbert said.
He then threw to a clip from a Trump campaign rally in 2016 when the future president said: "I was down there, and I watched our police and our firemen down on 7/11, down at the World Trade Center right after it came down.
"Everyone who helped clear the rubble— and I was there, and I watched, and I helped a little bit," Trump added.
It was rich pickings for Colbert, who chose the mistake Trump made about the date, to go into full mocking mode.
Doing his best Trump imitation, The Late Show host said: "Yes, I helped out a little bit, on 7/11,"
"Of course that was in July, so things were fine. ...So glad I wasn't there on 9/11, I hear it was not good."