A panel on MSNBC's All In discussed some of the memorable news stories of 2018 on Monday, mocking President Donald Trump over an October article from The New York Times that revealed that much of the president's fortune came from his father's money and dodging taxes.
Although Trump has often described himself as a self-made millionaire, the Times reported how the president actually gained the equivalent of $413 million in present-day dollars starting from the age of 3. Trump and his siblings also enabled their parents to evade taxes and significantly increased their family's wealth, according to the investigative article.
Joy Reid, who hosts the MSNBC program AM Joy, pointed out during the Monday panel discussion that the president was actually terrible at managing the inherited funds. "My favorite part about the $413 million story is somebody who inherited $413 million managed to be $900 million in the hole," she said.
"That's the thing," Chris Hayes, the host of All In, said. "There's the fraud, the debunking this myth, there is the fact that this was basically daddy's little welfare case."
"Also the fact he's a serial failure and the deals keep having to be bailed out by dad," he added.
Fordham University Professor Christina Greer chimed in, pointing out that people from Trump's home city New York have long known the president to be a "grifter and lie and cheat."
"What we also understand, what we now know, is he inherited a criminal enterprise," Princeton Professor Eddie Glaude added.
Trump's own version of his story is that he received a loan of just $1 million from his father to start his own real estate venture. The Times article alleged the amount was significantly higher and that the Trump siblings actually engaged in tax fraud to hide money they inherited.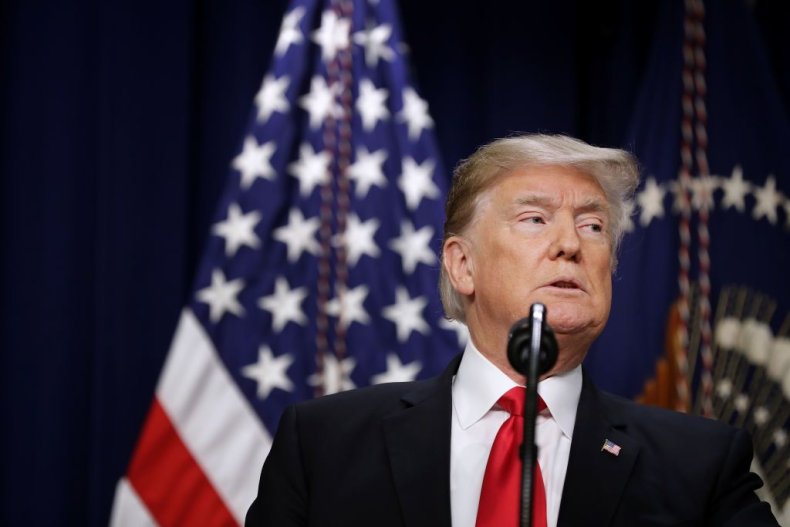 Charles J. Harder, an attorney for the president, denied the report entirely at the time.
"The New York Times's allegations of fraud and tax evasion are 100 percent false, and highly defamatory," Harder said in a statement to the newspaper. "There was no fraud or tax evasion by anyone. The facts upon which the Times bases its false allegations are extremely inaccurate."
In her Monday comments on the story, Greer argued that Americans are now seeing the Trump family's "fraud" on a national and international level. Trump is "doing this to the global economy," the professor said. "He's bluffing, he's blustering," she added.