Trump Is a 'Seriously Flawed Human Being' and Everyone in Congress Is Concerned, Adam Schiff Says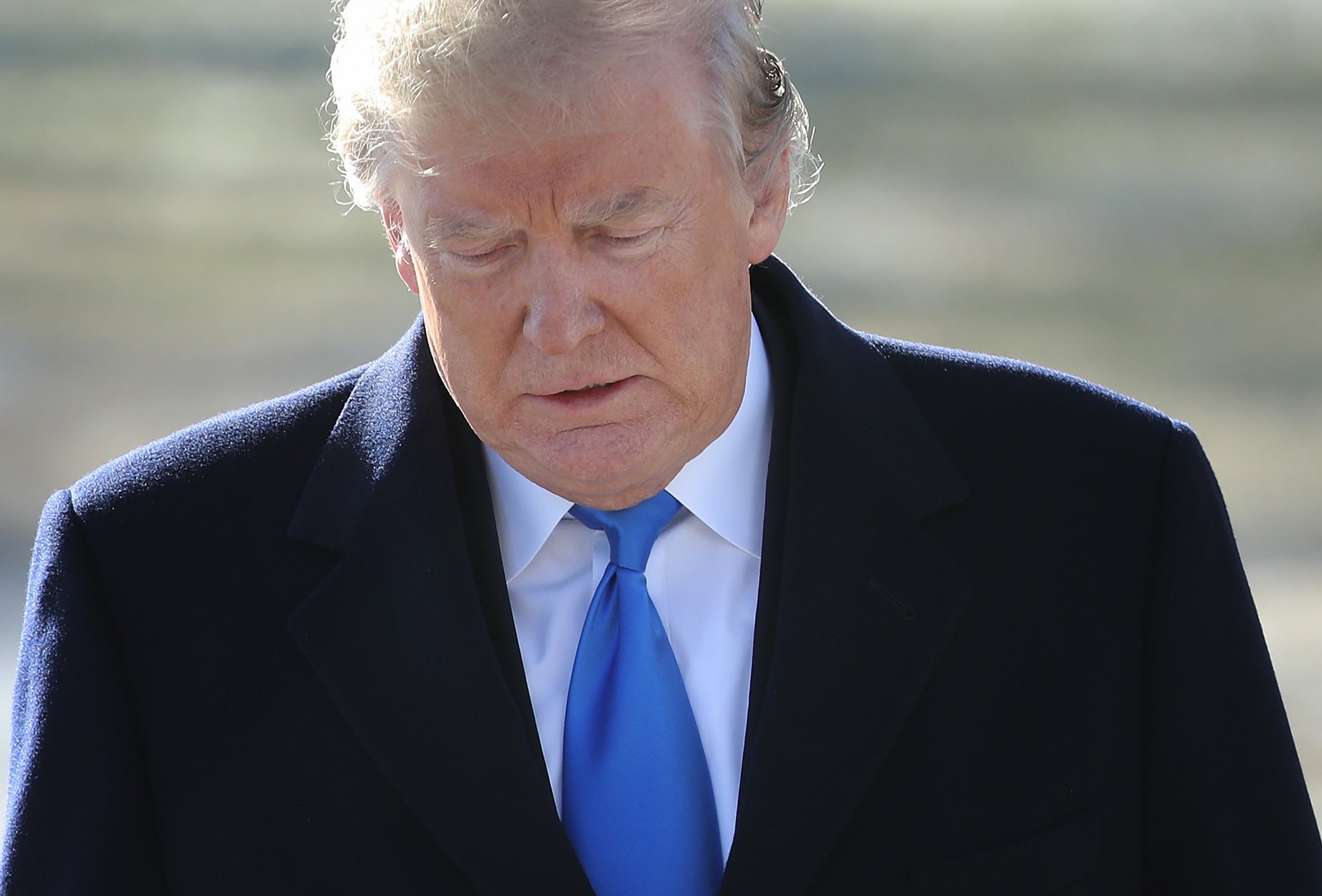 Just about every member of Congress is concerned about President Donald Trump's mental state and they are afraid to speak up about it, Representative Adam Schiff said Sunday.
Schiff also accused the Justice Department of caving to Trump with its recent steps to keep grilling Hillary Clinton and take a hit on Special Counsel Robert Mueller's investigation into the Trump campaign's suspected Russian collusion.
"I don't think there is anyone in Congress, frankly, of either party who does not concur at least privately with those observations and concerns," Representative Adam Schiff (D-Calif.) said on CNN's "State of the Union," referring to questions about Trump's mental health.
"Certainly, very few are willing to express them publicly in Congress, and I think that's to the detriment of our institution."
Schiff, the ranking Democrat on the House Intelligence Committee, said the biggest concern is that Trump's perceived madness could poison the rest of the government and lead to dangerous decisions. Speculation about Trump's mental fitness has spiked in the past week after a new Michael Wolff tell-all book, "Fire and Fury," reported that the White House staff has nearly universal anxiety about Trump's competence and fitness for the Oval Office.
"The big question for us, though, is —you know, plainly, we have a seriously flawed human being in the Oval Office," Schiff said. "Will those flaws be allowed to permeate the whole of government?"
In particular, Schiff singled out the scrutiny of Clinton that has continued for more than a year since Trump defeated her for the presidency. The Hill reported last week that the Justice Department has opened a new investigation into alleged pay-to-play politics and corruption with the Clinton Foundation when Clinton served as secretary of state. Justice Department officials are also reportedly taking another look into Clinton's use of a private email server from that time. Investigations prior to Election Day concluded that Clinton did not break the law during her secretary of state tenure.
The new probes came after Trump's ceaseless calls on Twitter for the intelligence community to dig into his rival. In the past month, Trump has tweeted that there was "no justice" for Clinton's actions and suggested her aide Huma Abedin should be jailed for how she handled classified information.
Trump's tweets came around the time the Justice Department released anti-Trump texts from FBI agent Peter Strzok, who was booted from Mueller's probe over the summer. Trump and his defenders have used the texts as evidence for their claims that Mueller's investigation is a paristan attack on the president.
Schiff said these "unprecendented" moves show the Justice Department is now taking its tips from Trump.
"If they are investigating Hillary Clinton, it doesn't take a genius, let alone a stable genius, to see why," he said.
"It's not because there is some new evidence that has come to light. It's because they're being badgered by the White House to do it."
Schiff added, "I think that these cracks that we're seeing in the independence of the Justice Department ought to concern every American."
The Justice Department did not immediately comment on Schiff's remarks.
Trump has lashed out at Wolff's book and even tried to block its publication before it debuted in an early release on Friday. He defended his mental fitness on Twitter over the weekend, deeming himself a "very stable genius."