Donald Trump is 'Cornered' and Could Curtail the Russia Investigation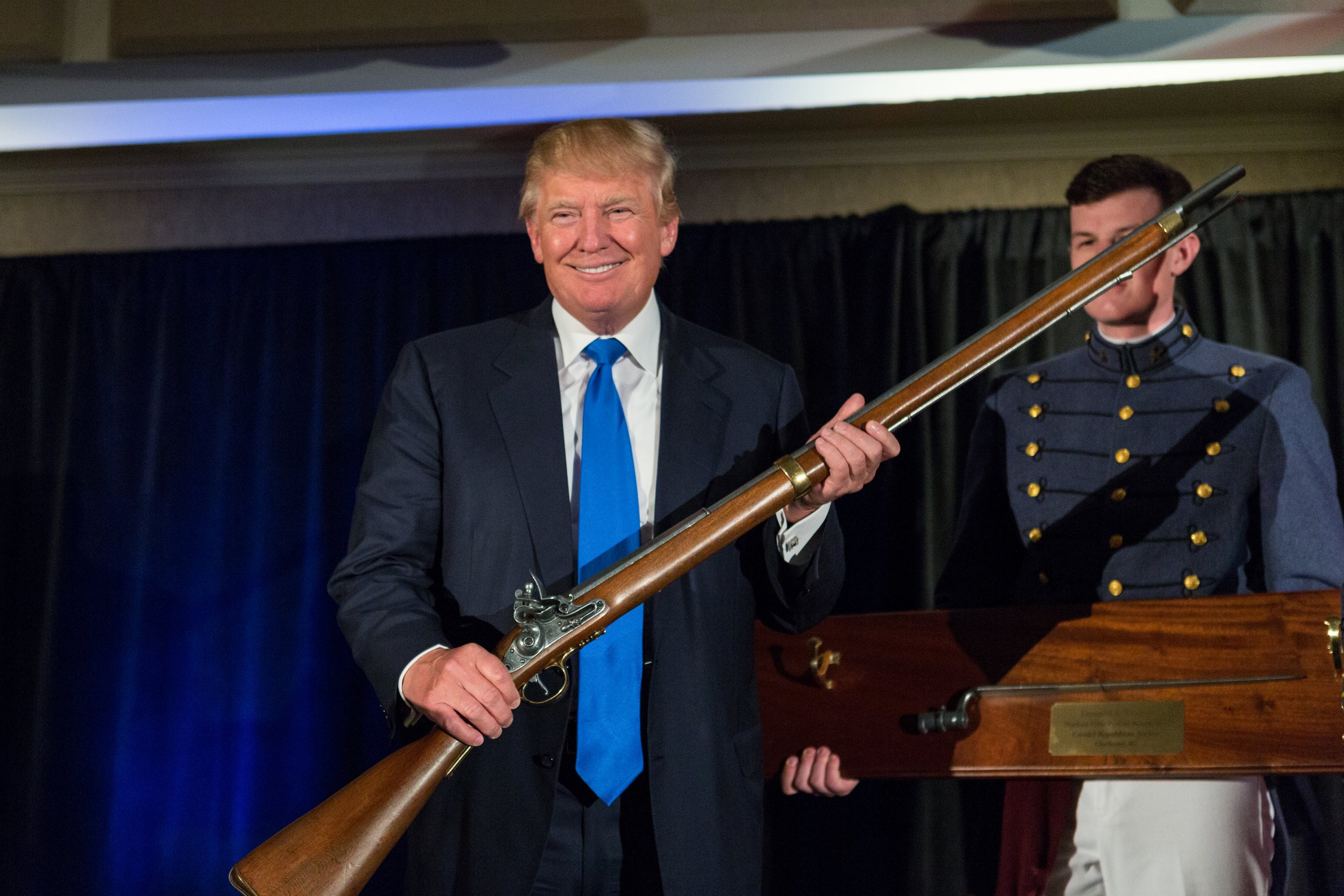 Just a day after President Donald Trump warned the Justice Department investigating possible ties between the Trump 2016 presidential campaign and Russia not to cross a "red line" by looking into his family businesses, a report suggested the U.S. special counsel leading the probe did just that.
Trump told The New York Times that he would not accept an investigation into his family businesses. But today a source revealed that the special investigator is looking into a variety of Trump businesses and their interactions with Russian banks and tycoons.
The areas of investigation, according to an unnamed source who spoke with Bloomberg, include: Russian purchases of apartments in Trump buildings, Trump's involvement in a SoHo hotel with Russian associates, the 2013 Miss Universe pageant in Moscow and Trump's sale of a Florida mansion to a Russian oligarch.
Trump has lashed out at Attorney General Jeff Sessions and signaled there could be repercussions. What happens next is anyone's best guess. Trump's mercurial decision-making process is hard to predict and somewhat dependent on how successful his political advisers are at convincing him that to get rid of more people would constitute political suicide. But constitutional lawyers reached by Newsweek say the president could fire or sideline Attorney General Jeff Sessions, and at least temporarily impede special investigator Robert Mueller—if not actually make him go away.
"Trump has found himself now painted into a corner, and it's a very dangerous position for the country," says Norm Eisen, a lawyer with Brookings Institution. "But the jam he finds himself in is one that's familiar to others—going all the way back to Richard Nixon's Saturday Night Massacre—who have tried to control the operation of the American system of checks and balances from the Oval Office. The system is resilient even with the abdication of Republican oversight from Congress."
But there is a mechanism by which Trump could legally impede the investigation, at least temporarily, according to constitutional lawyer Richard Painter. "This is the risk: Sessions quits or is forced out or fired," Painter said. "Then he puts in another acting attorney general, a crony who didn't work on the campaign and who wouldn't recuse on Russia. Things sit for two or three weeks and then the acting AG fires Mueller or, more probably, starts to just meddle in his business and looks for an excuse to impede it."
Conventional political wisdom would suggest that such a scenario is unlikely, given the disastrous political consequences, but Trump has a track record of ignoring threats of repercussions and has shown himself to be largely immune to conventional political outcomes.
He was known to have been considering firing Mueller all the way back in June, when his friend Chris Ruddy, CEO of the right-wing Newsmaxx outlet, reported that he'd discussed it with the president and urged him not to act.
Other politicians at the time seemed to accept the possibility; former House Speaker Newt Gingrich, an informal adviser to the President, declared publicly that the special counsel investigation could not be impartial. "Republicans are delusional if they think the special counsel is going to be fair. Look who he is hiring.check fec reports. Time to rethink," the former House speaker tweeted.
Virginia Democratic Congressman Don Beyer led a group of 22 Democrats this week asking the FBI to look into whether Ivanka Trump reported all of her own and her family members' meetings with representatives of foreign governments. Legally, she was required to mention her brother Donald Trump Jr.'s meeting with Russians promising dirt on Hillary Clinton.
"It's really dangerous territory now," Beyer said. "The biggest question with Russia is not so much that he's on the same page philosophically with Putin, but that when American bankers would not bail him out, the Russians came in. He might not have lost his hotels, but only thanks to their money. This is where he must be somewhat panicked. Not about election collusion but the role of Russian money in the Trump businesses."
Beyer said his Republican colleagues will probably revolt if Trump fires more Justice Department officials. While Republicans are not even privately "volunteering their distress over Trump," Beyer said, "they roll their eyes but keep their mouths shut." He believes that a secret caucus ballot would find they overwhelmingly prefer Pence in the White House but that they fear Trump's 36 percent approval is their primary base.
Beyer said that if Trump fires Sessions and deputy AG Rod Rosenstein—who appointed Mueller—"that would be the straw that broke the camel's back, and I think that would be a challenge too far to these folks." He predicted that politics will only hold them back so long: The impeachment of Nixon did not begin until after the Republican summer primary season in 1974.
Constitutional lawyer Eisen also believes Republicans in Congress would step in if Trump meddles with the Department of Justice now. "While Congress has not taken a strong hand, they have been sufficiently active to play an important role to put Trump in this position and have accountability," Eisen said. "If anything, there has been increasing restlessness and willingness to defy the White House as Trump's problems become deeper and his approval ratings sink."
FBI Director James Comey's public testimony, which arguably led to the appointment of Mueller, could not have happened without a Republican committee chairman agreeing with Democrats to invite him to the Hill.