Trump 'Set Conditions in Motion' for Russia-Ukraine War: Vindman
Former Army Lieutenant Colonel Alexander Vindman said Saturday that former President Donald Trump "bears enormous burden of responsibility" for the Russia-Ukraine war.
Vindman, who testified in the House during the first impeachment proceedings against Trump in 2019, appeared on MSNBC when he was asked about how the situation in Ukraine ties to the actions of the Trump administration.
"What is happening on the other side of the world in Ukraine, a country from which you hail, is directly tied to the attacks on democracy that you witnessed in the White House while you were the director for European affairs at the National Security Council," MSNBC host Ali Velshi stated.
Vindman brought up Trump's first impeachment trial when the former president was accused of withholding military aid to Ukraine unless Ukrainian officials investigated Joe Biden's son, Hunter. The House voted to impeach him while the Senate voted to acquit him.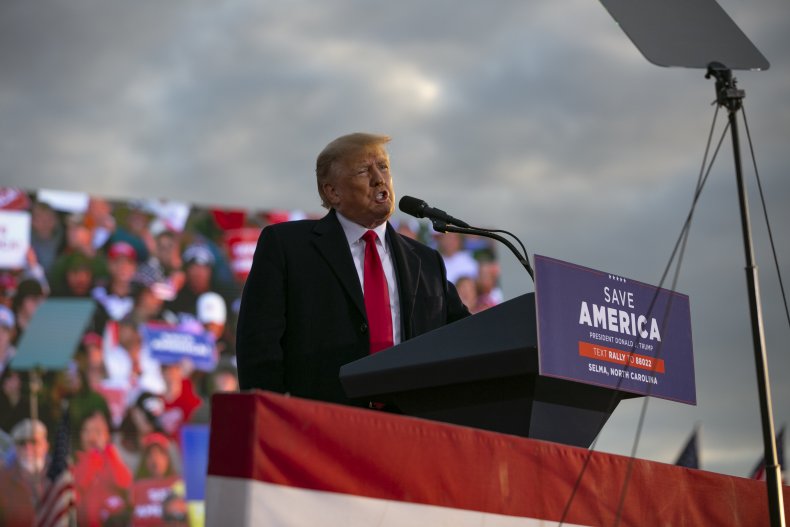 On Saturday, the former colonel said: "The first impeachment of Donald Trump was all about holding up aid to Ukraine. He blocked javelins, he blocked aid to Ukraine. That's why he was impeached. He did that in exchange for aid, a helping hand with regards to trying to steal the 2020 election."
Vindman said he has previously discussed how "this corrupt scheme was potentially going to embolden Russia, precipitate this kind of confrontation. I couldn't imagine the scale but something on that order of magnitude."
"And my worst fears came to pass that Donald Trump set the conditions in motion for this war that's not just affecting Ukraine and the countless lives in Ukraine, but has real implications for U.S. national security, has the ability to draw the U.S. into this war as it extends into the future. And Donald Trump bears enormous burden of responsibility for that, and for his attack on democracy, for presenting the U.S. as weak and vulnerable for Vladimir Putin to conduct these vile attacks around the world " he added.
Newsweek has reached out to Trump's office for comment.
During a rally in South Carolina last month, the former president took credit for arming Ukraine while he was in office.
"Remember that with Ukraine, I sent the javelins that you've seen are so effective against the tanks. Biden didn't," he told the crowd. "And, in fact, he ended our last order. Probably it'll get there because everyone realized it was the right thing to do."