Trump Set to Give 20th Interview to Fox News as President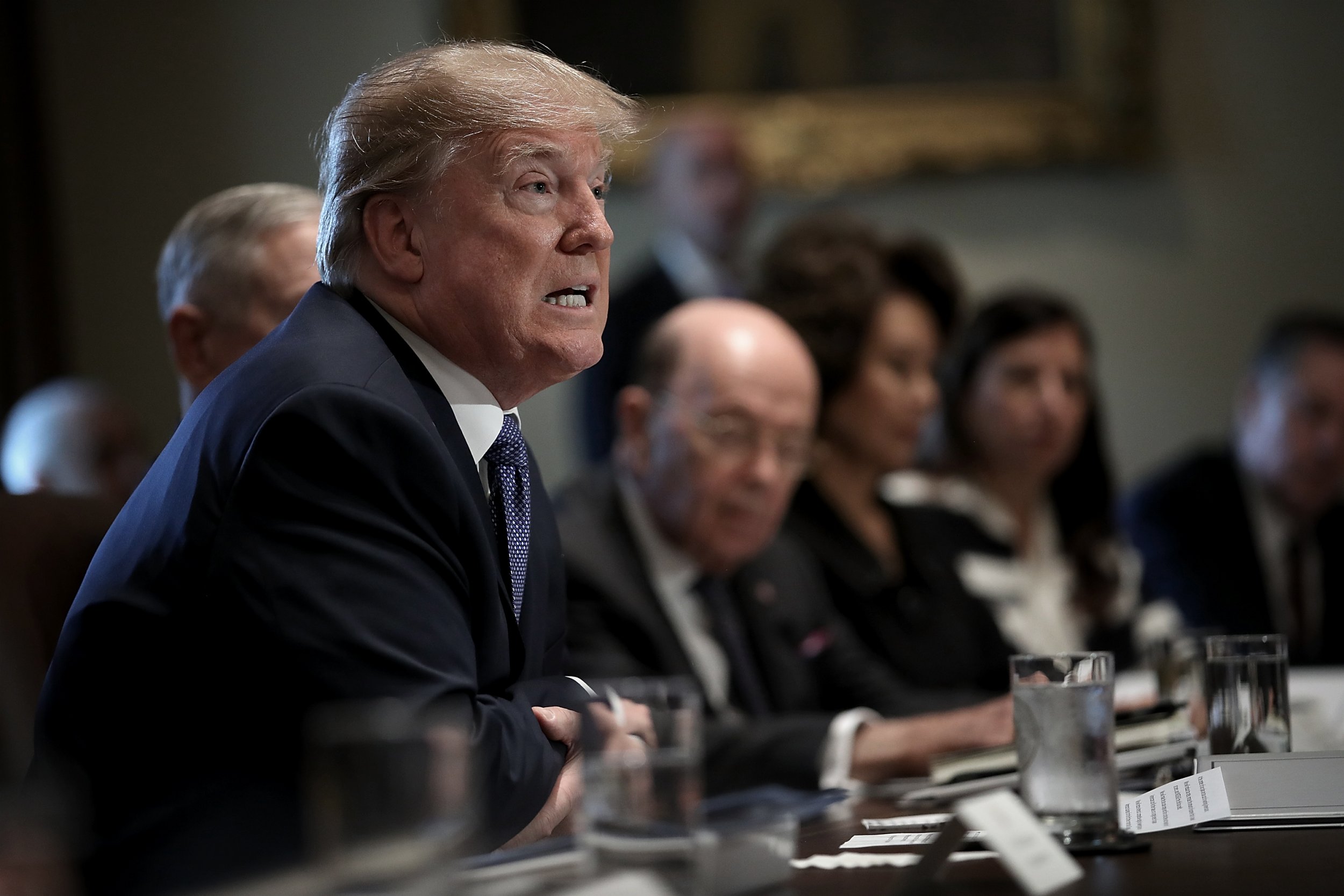 Should Fox News be renamed Trump News?
President Donald Trump is set to sit down with Fox News's Laura Ingraham on Thursday, which will mark his 20th interview with Fox News or Fox Business since becoming president of the United States, The Hill reported.
Meanwhile, he's done hardly any sit-down interviews with other major news outlets since entering the White House. The last time Trump appeared on a major network that wasn't Fox was in May, when he was interviewed by NBC's Lester Holt in the wake of the president's controversial dismissal of then–FBI Director James Comey.
Trump has not been on ABC since January, CBS since early May and hasn't appeared on CNN, perhaps his least favorite news outlet, or CNBC since the presidential campaign was ongoing in August 2016. A recent analysis from The Washington Post showed Trump has done just five interviews with NBC, CBS and ABC since taking office.
The president routinely retweets clips from Fox News, clearly showing a preference for one of the only big networks he's yet to refer to as "fake news." Trump has tweeted the phrase "fake news" 126 times since he won the election, according to Trump Twitter Archive, and not a single one of those tweets mentioned Fox.
During an interview with Fox Business host Lou Dobbs in late October, Trump said, "You know, I've really started this whole fake news thing."
"What could be more fake than CBS, and NBC, and ABC, and CNN when you look at some of these stories?" Trump added. "If you look at it from the day I started running to now, I'm so proud that I have been able to convince people how fake it is."
Trump also told Dobbs that he and Fox News host Sean Hannity represented the "good ones" still active in media.
Additionally, Trump has been known to get his talking points from the network, despite having intimate access to America's advanced intelligence apparatus. During a campaign-style rally in February, Trump incorrectly stated a terrorist attack had recently occurred in Sweden, and it was eventually shown his false comments were based off of something he saw on Fox.
Trump will reportedly discuss his push for tax reform, his upcoming trip to Asia and Tuesday's attack in New York City during Thursday's interview with Ingraham. In the aftermath of the attack, which left eight people dead and wounded about 11, Trump has called for harsher immigration policies. The accused attacker is an Uzbek national who came to the U.S. legally in 2010 under the Diversity Immigrant Program, which Trump wants to end.
Trump Set to Give 20th Interview to Fox News as President | U.S.