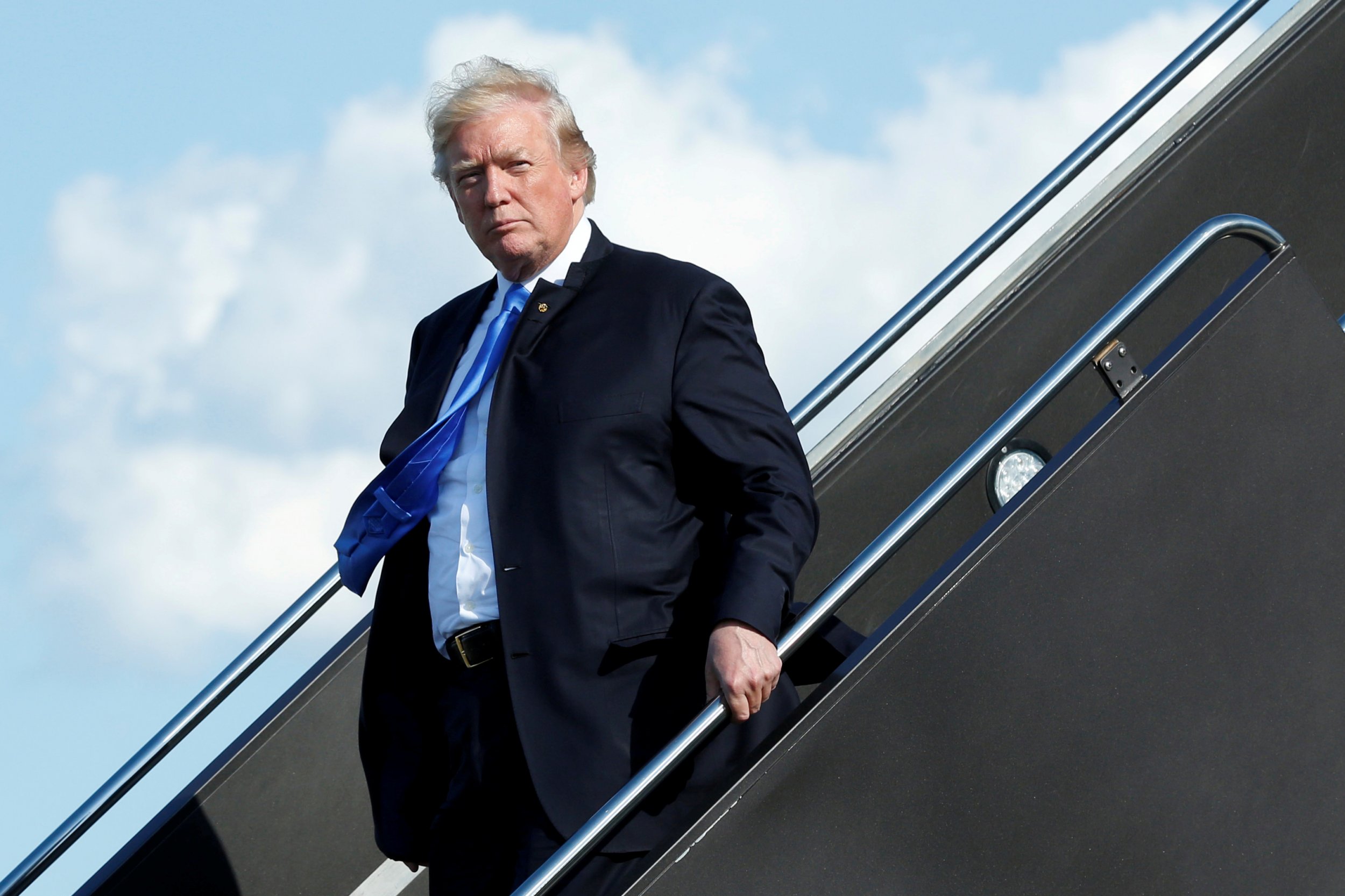 President Donald Trump has given White House chief of staff Reince Priebus until Independence Day on July 4 to get the White House in order or lose his job.
Trump gave Priebus the ultimatum just days after returning to Washington from a nine-day foreign trip last month, according to two administration officials and three outside advisers who spoke with Politico.
Multiple sources told the publication that Trump berated Priebus for dysfunction in the White House in front of Trump's former campaign manager Corey Lewandowski and deputy campaign manager David Bossie during a meeting in the Oval Office. Trump then gave Priebus the deadline.
Lewandowski was reportedly coming on board for a White House "war room" focused specifically on messaging and pushback against the investigation into the Trump campaign's ties to Russia. Trump was also considering Bossie to become Priebus' deputy White House chief of staff. Those plans appeared to have fallen through last week.
"I don't want them to come into this mess. If I'm going to clean house, they will come in as fresh blood," Trump reportedly told Priebus. "I'm giving you until July 4," Trump said.
Read more: Plans for White House 'war room' to fight Russia investigation scandal crumbles
Trump has not allowed Priebus to get a new deputy since March when his former deputy chief of staff, Katie Walsh, moved to the political group America First Policies. Unsubstantiated claims had pointed to Walsh as a leaker.
News of an impending reshuffle hung over the White House in May after Trump was unimpressed with his communications team's response to his firing of FBI Director James Comey on May 9. After their disorganized and contradictory response to the surprise decision, Trump urged them to "to get on the same page."
This resulted in the resignation of Trump's communications director, Mike Dubke, on May 18, and the drafting of a new communications strategy. Few other changes have been made.
Trump has cooled on many of his officials at one time or another. Rumors have spread about everyone from his son-in-law and advisor Jared Kushner, chief strategist Steve Bannon, and press secretary Sean Spicer having one foot out the door.
Priebus's impending departure has become a joke among White House staff. "It's become comical that every holiday becomes a referendum on Reince," one adviser to the president said. Trump has considered letting him go multiple times, and originally gave both the 100-day mark of his presidency and Memorial Day as deadlines for the shakeup.
In a statement to Politico, Spicer said that whoever is saying Priebus has until July 4 to reboot the White House "is either a liar or out of the loop."