Trump is Setting the Record for Cabinet Staff Turnover
No president in the past 100 years has had so much turnover among their top Cabinet officials in their first two years of office as President Donald Trump.
According to analysis by NPR Monday, Trump's first 423 days have seen more top administration officials forced out than any other presidency in its first two full years going back to Woodrow Wilson, who served from 1913 to 1921.
Last week, Trump dismissed his Secretary of State Rex Tillerson via Twitter, making the former ExxonMobil CEO the shortest serving of the modern era.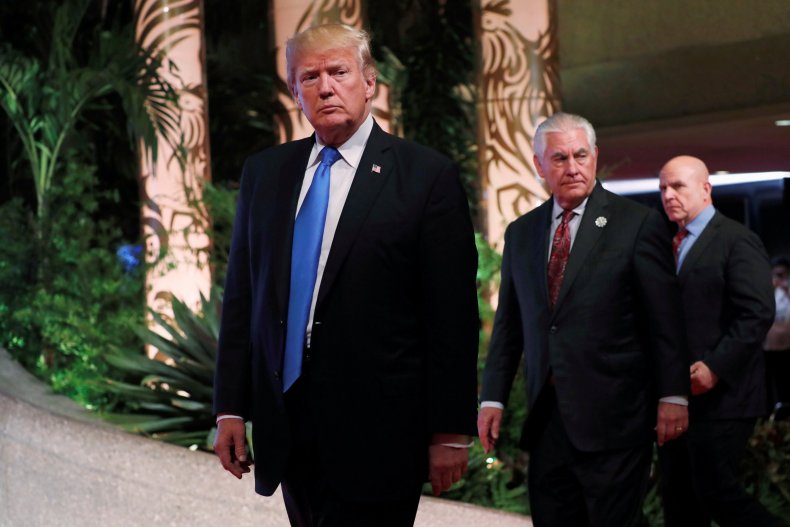 In August 2017, Trump also removed Homeland Security Secretary John Kelly from his post to appoint him White House chief of staff. And Health and Human Services Secretary Tom Price was forced out last September after controversy around his series of flights on chartered and military jets.
Seven other administrations going back to Wilson saw just one cabinet member leave in the first 423 days. In his first 14 months Trump has had more change at the top than 14 other administrations in their first two years. President Ronald Reagan is the only one to have had four Cabinet members leave in his first term.
Trump insists there is no chaos in the White House. "There will always be change. I think you want to see change," Trump told reporters last Thursday. "I want to also see different ideas," he said.
"I still have some people that I want to change (always seeking perfection)," Trump wrote in a tweet on March 6 a week before Tillerson's dismissal.
The president said recently that he likes to pit his staff against each other in head-to-head debates and that he runs his administration less like previous presidents and more like his reality TV show The Apprentice where his catchphrase was: "You're fired!"
Read more: Is H.R. McMaster next? White House denies National Security Advisor to be ousted
Several reports citing multiple sources close to the president last week said Trump is also looking to replace other cabinet-level jobs, including his national security advisor and secretary of veterans affairs—and that he's also on the hunt for a new chief of staff. Other cabinet members, like Attorney General Jeff Sessions, face regular criticism.
Beyond his top Cabinet officials, the Trump administration has also seen record numbers of senior staff leave the White House. Another NPR analysis shows 43 percent of top-level White House positions have seen changeover during the administration—more than any of the previous presidents going back four administrations.
In recent months, Trump's Director of Communications Hope Hicks—one of his closest aides—resigned, as well as his top economic adviser, Gary Cohn, and staff secretary Rob Porter.