Donald Trump's Alleged Sexism on 'Apprentice' Detailed by Associated Press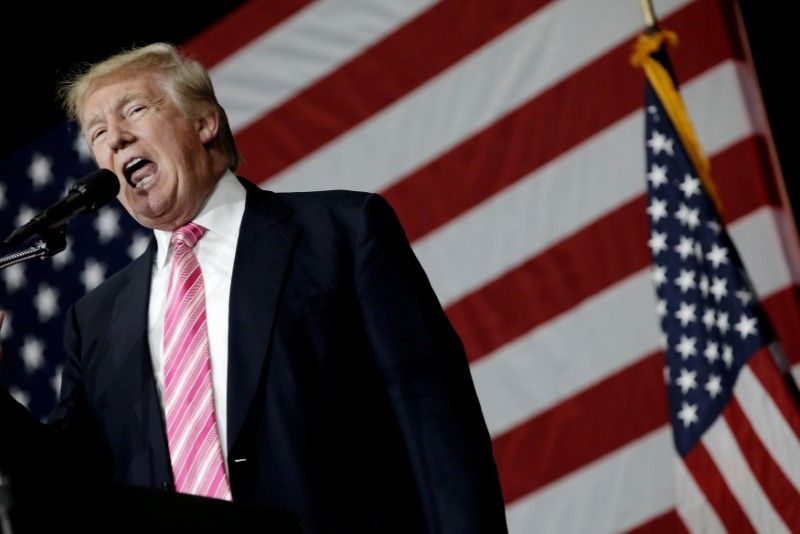 A week after Donald Trump reignited his feud with Alicia Machado, a former Miss Universe winner whom he dubbed "Miss Piggy" for gaining weight, the Associated Press has published a damning investigation into the Republican presidential nominee's alleged conduct while taping The Apprentice, his former reality-TV show.
The AP spoke with more than 20 people, including former show contestants, editors and crew members, who said that Trump "repeatedly demeaned women with sexist language," commented on female contestants' breast size and spoke about which people he'd like to have sex with.
The Apprentice, which began in 2004, was later spun off into The Celebrity Apprentice and helped catapult Trump from businessman to a globally recognized name.
One former producer, Katherine Walker, told the AP that Trump would "frequently" talk about women's bodies. He also questioned people about which of the show's contestants would be a "tiger in bed," she said. Another former crew member, who didn't wish to be identified, told the AP that Trump once pointed to a woman in the boardroom and said, "You'd f--- her, wouldn't you? I'd f--- her. C'mon, wouldn't you?"
"Everyone is trying to make him stop talking, and the woman is shrinking in her seat," the crew member added. Gene Folkes, a contestant on the show in 2010, recalled Trump asking a woman if her breasts were real. Several people the AP spoke with said Trump focused his attention on one female camera operator in particular, to an extent "that made many on set feel uncomfortable." Trump also compared that camera operator to his daughter Ivanka, according to the AP's report.
Hope Hicks, a Trump campaign spokeswoman, said in response to the report, "These outlandish, unsubstantiated and totally false claims fabricated by publicity hungry, opportunistic, disgruntled former employees have no merit whatsoever." She added that The Apprentice "was one of the most successful prime-time television shows of all time and employed hundreds of people over many years, many of whom support Mr. Trump's candidacy."
When accused of sexist behavior in the past, Trump has brought up his history of hiring women at his businesses. But he has also publicly called women "fat pigs," "dogs," "slobs" and "disgusting animals." During the first Republican primary debate, in August, Fox News anchor Megyn Kelly asked him about those comments. Trump later said of her, "You could see there was blood coming out her eyes. Blood coming out of her wherever."
The AP's investigation appeared two days after The New York Times reported that Trump might have avoided paying federal income taxes for nearly two decades. According to a document sent to the newspaper, Trump declared a $916 million loss on his 1995 income tax returns. Due to the size of that loss, he may have been able to cancel out the equivalent taxable income over the next 18 years. Unlike other presidential candidates in modern U.S. history, Trump has repeatedly declined to release his tax returns.