Is Trump Sexist? Most Americans Say So and Feel 'Morning Joe' Tweets Were Unacceptable: Poll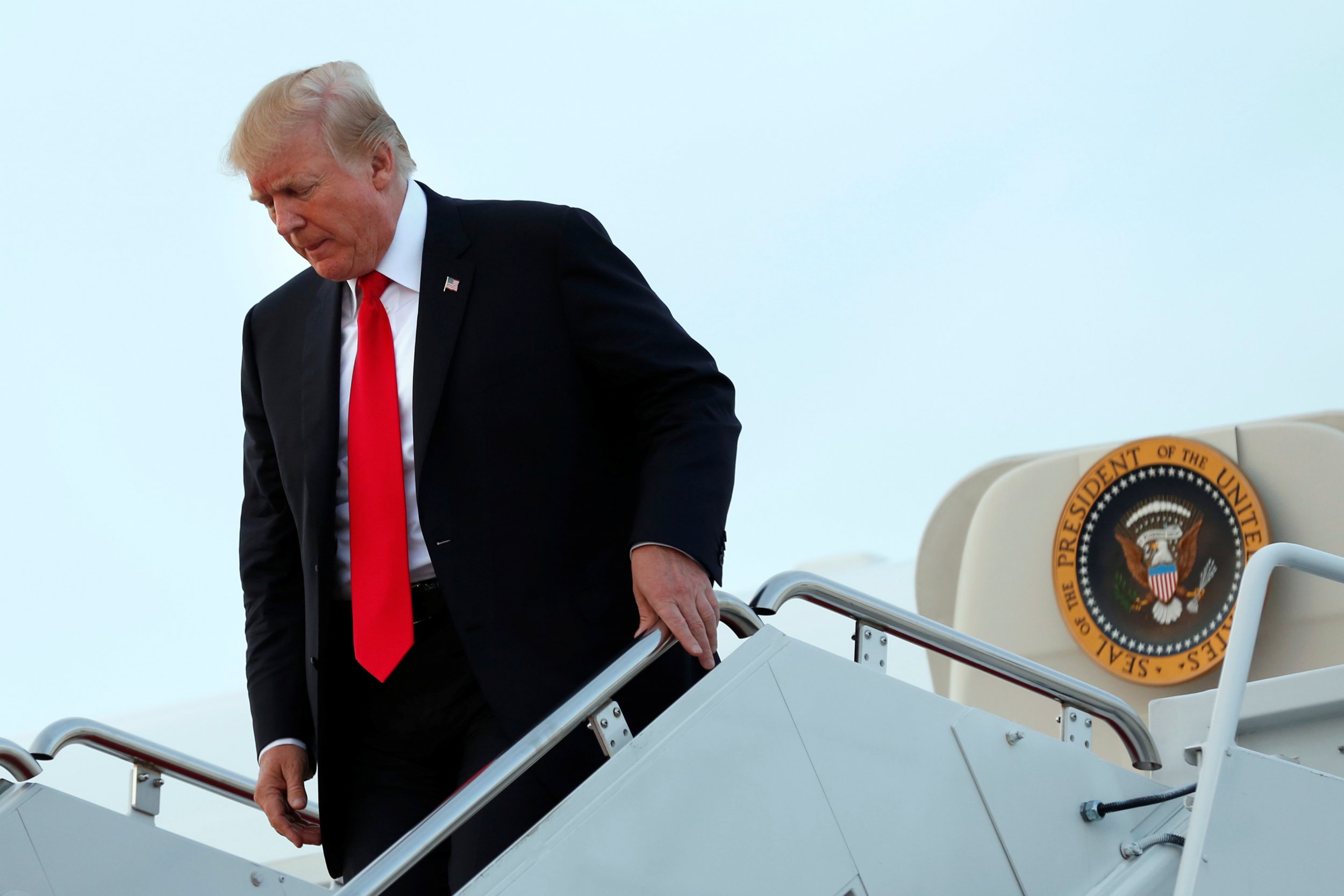 Most Americans think President Donald Trump went too far in his recent outbursts against MSNBC's Morning Joe show, according to a new poll released Wednesday. A majority of respondents in the survey from Morning Consult/Politico described the president as "sexist" and said Trump's barrage targeting co-host Mika Brzezinski was unacceptable.
Last week, Trump lashed out at Brzezinksi and her co-host/fiancé, Joe Scarborough, in a series of tweets. He posted: "I heard poorly rated @Morning_Joe speaks badly of me (don't watch anymore). Then how come low I.Q. Crazy Mika, along with Psycho Joe, came to Mar-a-Lago 3 nights in a row around New Year's Eve, and insisted on joining me. She was bleeding badly from a face-lift. I said no!"
Americans don't like their president tweeting attacks at TV hosts. Sixty-five percent of voters said they thought Trump's tweets about Brzezinkski were unacceptable. A plurality of GOP voters, 46 percent, thought the tweets were unacceptable. Just 16 percent of voters overall thought the tweets were acceptable.
Trump's colleagues in D.C. seemingly thought the same. A number of Republican lawmakers criticized the president's tweets, while a Democrat in the House responded by introducing a bill that would force Trump to leave office if he were found to be mentally unfit for the job. The bill would create the Oversight Commission on Presidential Capacity, which would monitor whether the president was mentally fit to lead the country.
It is, of course, relatively common practice for Trump to go after his perceived enemies on Twitter. But it seems voters are growing tired of the act — a recent Fox News poll found just 13 percent approve of the way the president uses the social media platform.
That's perhaps contributed to the negative view most Americans have of the president. His approval rating is hovering around just 39 percent—and in the Morning Consult/Politico poll, 59 percent of voters said "reckless" was an apt word to describe Trump. A majority of voters, 55 percent, thought "sexist" was an accurate description for the president. The president has a long history of making comments many feel are sexist, including his now-infamous hot-mic comments that male celebrities could do whatever they wanted to women, such as grabbing them by the genitalia.
There were a handful of other, quite negative descriptions that folks said applied to Trump, according to the Morning Consult/Politico poll. Fifty-three percent said he could be described as "thin-skinned," while 45 percent said "racist" was an appropriate word to describe him. Forty-four percent did say Trump could be described as "knowledgeable," the highest percentage for a positive description.
The Morning Consult/Politico poll interviewed 1,989 registered voters online from June 29 through June 30. It had a margin of error of plus or minus 2 percentage points.