Trump Sexual Assault Accuser Wanted To Be His Makeup Artist Months Before Making Allegations: Report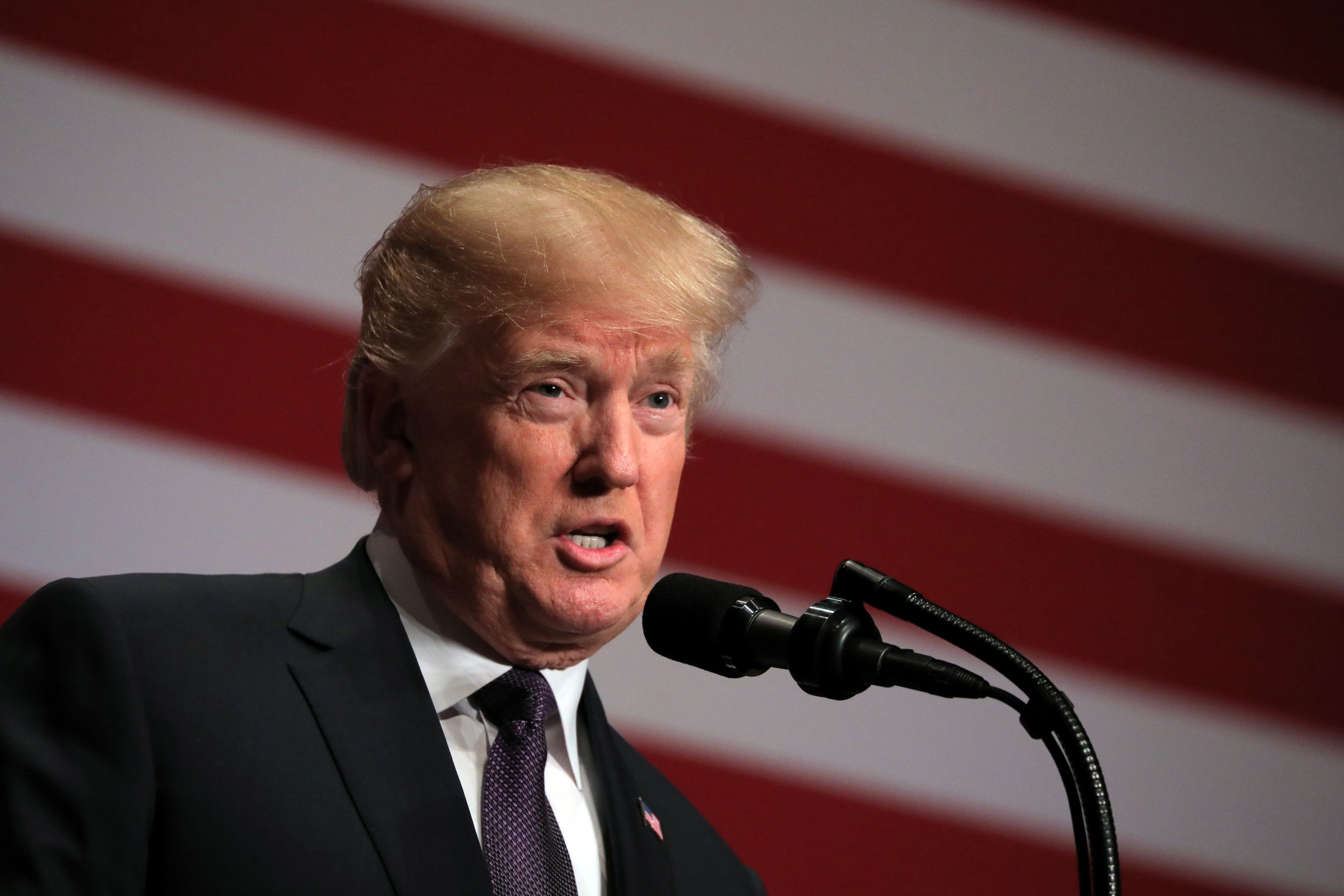 A cosmetics executive who accused President Donald Trump of sexual assault during the 2016 presidential race had asked the candidate repeatedly if she could be his campaign makeup artist, emails have revealed.
The Hill reported that Jill Harth, who has publicly accused Donald Trump of sexually assaulting her during the 1990s wrote to the president in October 2015 asking that she be allowed to do his makeup for "a television interview, a debate, a photo session, anything!"
Related: Billy Bush Says 'Access Hollywood' Tape Is Real and He Believes Women Who Accused Trump of Sexual Misconduct
"It kills me to see you looking too orange and with white circles under the eyes. I will get your skin looking smoother and even toned," she wrote.
In a later email, as she sought to meet then-candidate Trump, Harth said she could act as a campaign surrogate, telling voters how he had improved her life. The New York makeup artist said Trump had "helped me with my self-confidence and all positive things about how he is with women."
In response to the story in the Hill, Harth has said in a statement on Twitter her solicitations do not diminish the validity of her claims of sexual assault, calling the reports "fake news."
"I had moved on but had not forgotten the pain he brought into my life. I was older, wiser, Trump was married to Melania and I hoped he was a changed man," Harth wrote.
She also said she was largely motivated by her desire to promote her "Made Man," line of male beauty products. "I was very excited about a new men's cosmetics product line that I had developed called Made Man and needed a prominent spokesman," Harth wrote.
While she might have thought Trump could change in 2015, Harth has said now she no-longer believes that to be the case. "I firmly believe Trump should resign or be investigated and impeached. Leopards don't change their spots," she wrote.
The tone of Harth's emails early during the campaign are markedly different to her 1997 federal lawsuit against Trump, which was later withdrawn, and a number of interviews she gave later in 2016.
In the television appearances Harth alleged that in 1993 at Trump's Mar-a-Lago resort the president had pushed her up against a wall and groped her, trying to get his hands up her dress.
The president has vehemently rebuffed accusations of sexual harassment, though the allegations, including the publishing of a 2005 Access Hollywod tape in which Trump bragged about sexually aggressive behavior towards women nearly scuppered his presidential campaign.