Trump Sexual Misconduct Accuser Wins Ohio Democratic Primary
A woman who accused President Donald Trump of forcibly kissing her has won the uncontested primary for Ohio House of Representatives.
Rachel Crooks has claimed that Trump forced himself on her in 2006 while she was working as a receptionist at Trump Tower.
She came forward with the accusation in 2016, just before the presidential election and in the wake of the release of the infamous Access Hollywood tape on which Trump boasted of groping women.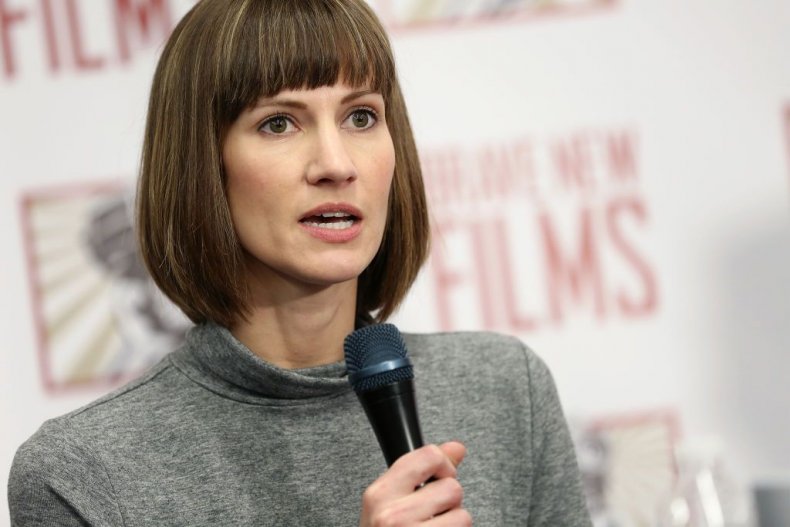 In an interview with The Washington Post in February, she said she was working as a receptionist for real estate firm Bayrock when she introduced herself to Trump while waiting for an elevator.
"He started kissing me on one cheek, then the other cheek. He was talking to me in between kisses, asking where I was from, or if I wanted to be a model," Crooks said. "He wouldn't let go of my hand, and then he went right in and started kissing me on the lips."
After the Post published Crooks's account of the incident, Trump claimed in a tweet that he did not even know her.
"A woman I don't know and, to the best of my knowledge, never met, is on the FRONT PAGE of the Fake News Washington Post saying I kissed her (for two minutes yet) in the lobby of Trump Tower 12 years ago. Never happened! Who would do this in a public space with live security cameras running," the president tweeted.
In response. Crooks challenged Trump to release Trump Tower security camera footage from the location, date and time when she alleges the incident took place.
"Please, by all means, share the footage from the hallway outside the 24th floor residential elevator bank on the morning of January 11, 2006," her campaign account tweeted. "Let's clear this up for everyone. It's liars like you in politics that have prompted me to run for office myself."
On her campaign website, Crooks says that her decision to run for office was not mainly about the incident with Trump.
"Rather it is about a lack of honesty and integrity in politics, and a desire to bring about positive change," her campaign website states.
She will face incumbent Bill Reineke in November's election.