Trump Sexual Misconduct Accusers Could Be Called for Mock Congressional Hearings, Democrat Says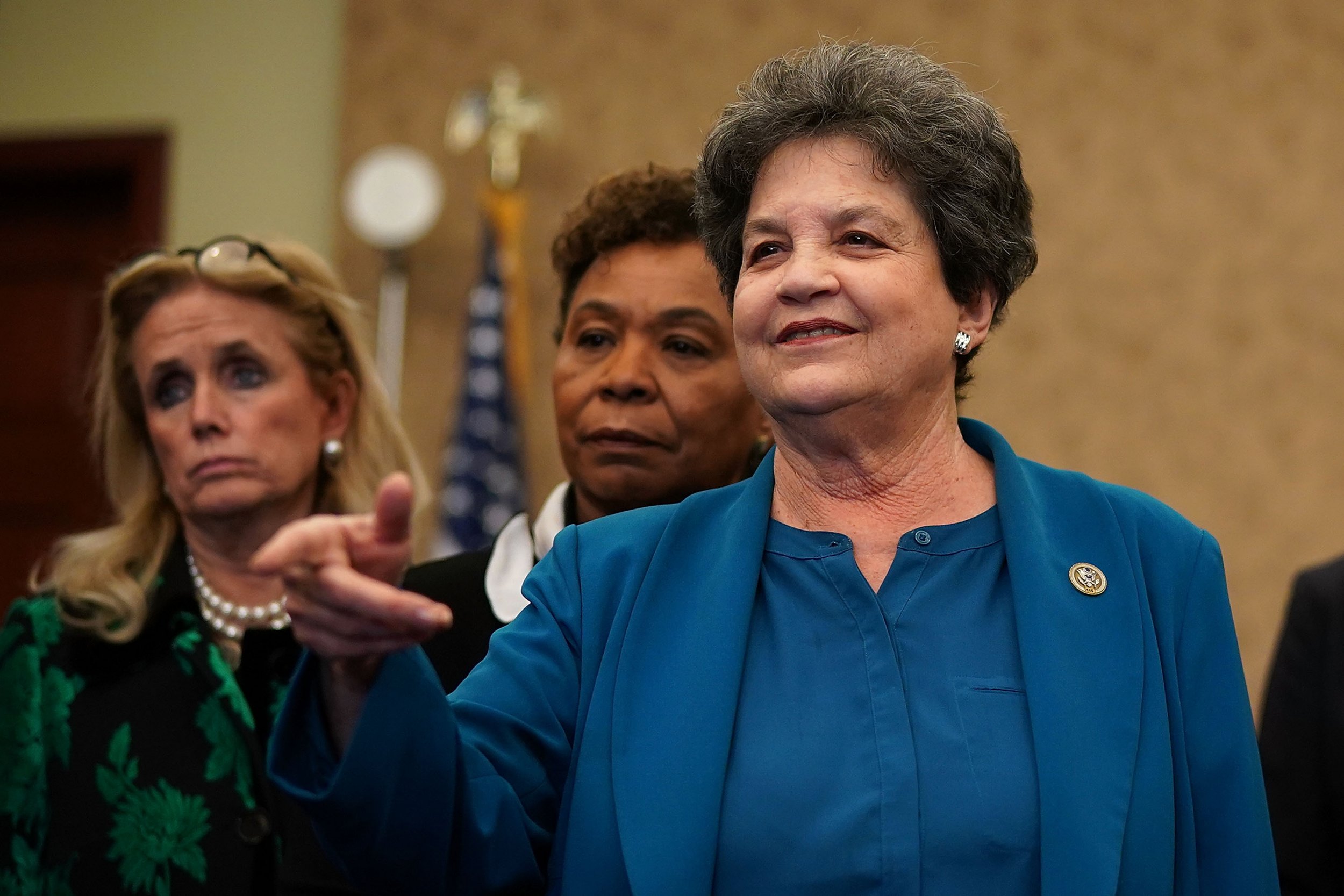 Women who have accused President Donald Trump of sexual assault could be summoned for mock congressional hearings, the leader of the Democratic Women's Working Group in the House has said.
Related: Paul Ryan brushes off Trump's sexual misconduct accusations while taking shot at Matt Lauer on "Today Show'"
Representative Lois Frankel of Florida floated the mock hearing idea at a private Democratic Steering and Policy Committee meeting late Monday. Such a hearing can only be held by official committees, which Republicans control.
Frankel has since decided to focus on bipartisan efforts to address sexual harassment, but said she won't rule out mock hearings involving Trump accusers in the future.
"I don't ever want to be called a liar—what we're going to do in the future, I'm not going to predict," said Frankel, according to CNN political reporter MJ Lee on Thursday.
After Frankel brought up her mock hearing idea, Democratic House Minority Leader Nancy Pelosi of California pressured her to not to pursue it because it could distract from a bipartisan push to create legislation around sexual harassment and assault issues and attention on victims nationwide.
Frankel, who is holding sexual assault sessions through the working group, backed down, an unnamed aide to her told NBC News.
"The consensus of the Democratic Caucus, and Rep. Frankel's strong belief as well, is to focus these hearings on women across all industries—from workers on factory floors to hotel rooms to restaurant kitchens," the aide said on Wednesday night. "Rep. Frankel is hopeful they will be productive and is working to make them a bipartisan effort."
Some members of the working group plan to wear black to Trump's State of the Union address on January 30 in solidarity with sexual assault victims. Some will bring sexual assault survivors and advocates to the address as their guests to sit in a gallery above the House floor, the aide said.
But several Democrats told NBC News that there weren't discussions to invite Trump's accusers to the president's address, and that other victims would be asked to join instead.
Democratic Representative Jackie Speier of California, who is working on a bipartisan bill to tighten sexual misconduct prevention standards in the House, said she is asking women and men from both parties to take part in the demonstration.
"This is a culture change that is sweeping the country, and Congress is embracing it," Speier told NBC News.