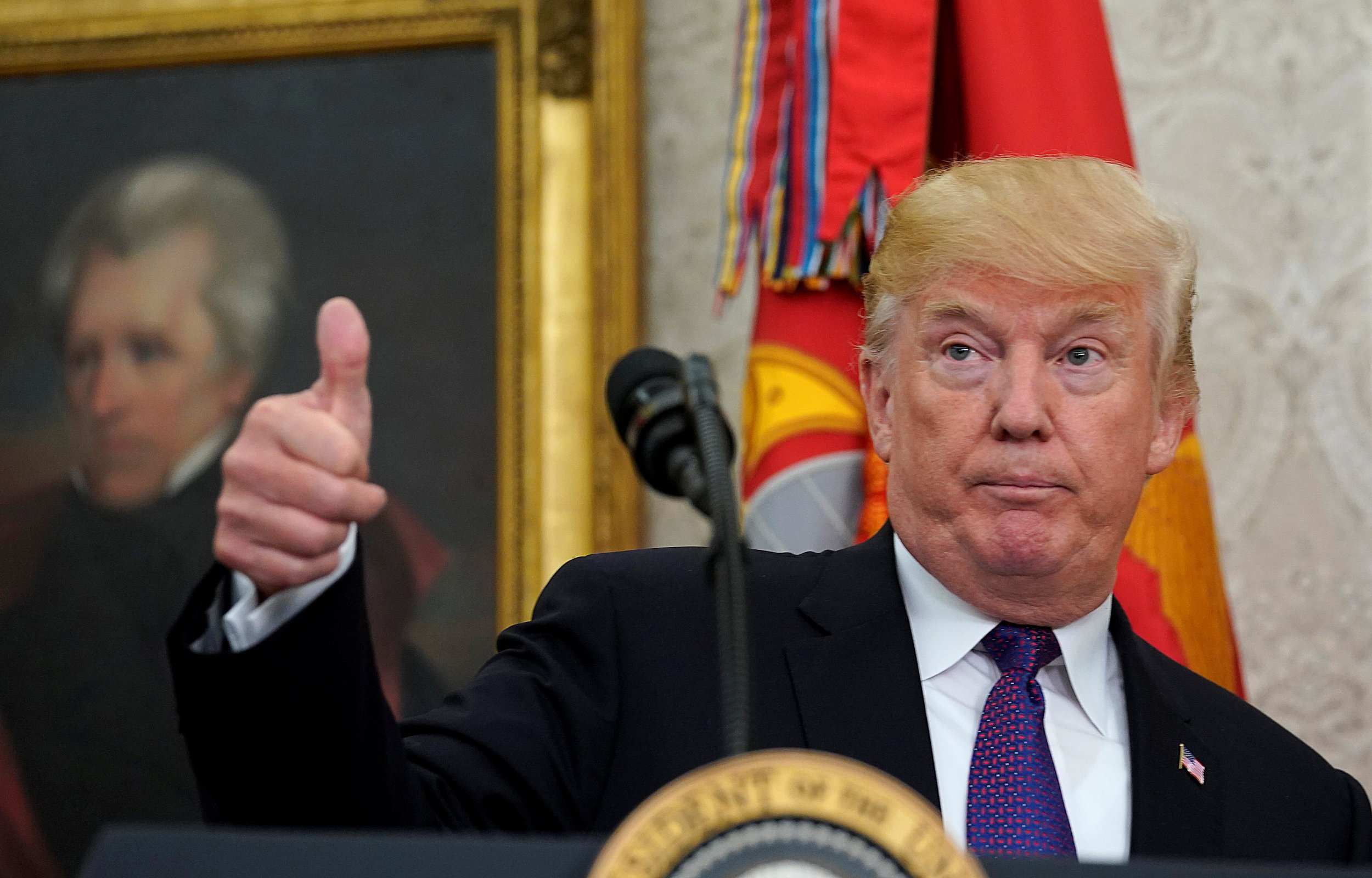 Allegations of sexual assault made against President Donald Trump should be "treated seriously" and his accusers heard, according to his former White House press secretary.
Amid a slew of sexual misconduct allegations in Congress, Sean Spicer suggested the president should not escape scrutiny over the allegations from multiple women that emerged during the 2016 election campaign.
Allegations have been made against Republican and Democrat politicians alike, following revelations of widespread alleged misconduct in the entertainment and media industries, prompting questions as to why the allegations made against the president have not been pursued.
Asked about the allegations against Trump, Spicer told Fox Business Network on Wednesday: "I would say that all allegations should be treated seriously. I think we can't dismiss people who make those."
"But I also believe that we need to make sure that we do give people—we are a country of due process," he added.
The former press secretary also suggested that there were "appropriate venues" in which to discuss the allegations against Trump.
"But ultimately, beyond those venues, then there's obviously voters who get to make a decision whether or not the allegations that they feel have been made—they have to weigh those in terms of how they are going to vote for a particular individual," Spicer added.
Trump has denied such allegations; he also recently questioned whether it is really his voice that can be heard during the infamous Access Hollywood footage in which he claims that being famous means you can "grab women by the pussy." Access Hollywood has insisted the tape is real.
The president has also defended another politician accused of sexual assault, Roy Moore. Addressing the allegations against the U.S. Senate candidate for Alabama, Trump praised people for coming forward, but appeared to accept Moore's word that he was innocent.
"Women are very special," the president told reporters on November 21.
"I think it's a very special time because a lot of things are coming out and I think that's good for our society and I think it's very, very good for women, and I'm very happy a lot of these things are coming out, and I'm very happy it's being exposed," he added.
However, he appeared to suggest he believed Moore.
"If you look at what is really going on, and you look at all the things that have happened over the last 48 hours, he totally denies it," Trump said. "He says it didn't happen. You have to listen to him also," he added.