Trump's Alleged Sexual Misconduct and Misdeeds Could Be Fully Exposed by These 3 Legal Cases
President Donald Trump could soon find his alleged sexual misconduct and sexual misdeeds being laid bare like never before in the coming weeks and months as the result of three ongoing legal cases. On Tuesday, the prospect of Trump's previous conduct receiving an unprecedented spotlight moved closer as stories involving a porn star a former Playboy model and a former contestant on The Apprentice all took significant steps forward.
Related: Trump could testify in "Apprentice" defamation case after judge's ruling
It is the story involving adult film actress Stormy Daniels (whose real name is Stephanie Clifford) that has garnered much of the headlines over recent weeks. Clifford is currently involved in a lawsuit against the president in an attempt to nullify a nondisclosure agreement she signed days before the 2016 election for $130,000. Separately, Trump is suing Clifford for $20 million, claiming she has violated the agreement.
On Tuesday, Clifford's lawyer paid $25,000 for video footage of his client taking a lie-detector test when answering questions about her alleged affair with Trump, The Wall Street Journal reported. The man who administered the polygraph has said that Clifford's answers about having unprotected sex with Trump in July 2006, a year after he married first lady Melania Trump, were truthful.
Trump's worries do not end there. While ex-Playboy model Karen McDougal's legal case may not be against the president, it could still have a significant impact. McDougal, who reportedly had a 10-month affair with Trump, is now suing the parent company of The National Enquirer tabloid, seeking to get out of a $150,000 so-called "catch and kill" agreement signed before the election.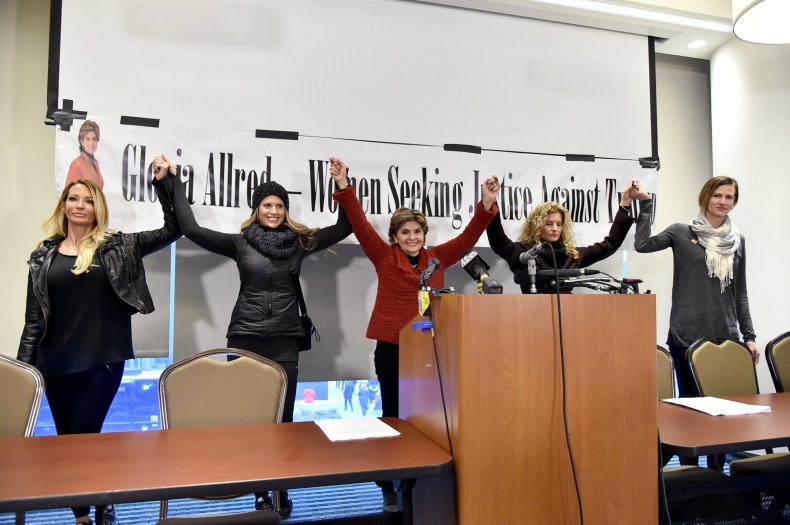 Both Clifford and McDougal allege similar tactics used by Trump in an attempt to bury the stories. But the two women may soon be newly emboldened to speak freely about their affairs with the man in the Oval Office. Clifford has already recorded an interview with CBS's 60 Minutes, while CNN has announced it will air an interview with McDougal on Thursday.
But potentially the most serious and most damaging legal case involving Trump's alleged sexual history involves neither Clifford nor McDougal. On Tuesday, a Manhattan judge denied an attempt by Trump's lawyers to block a defamation suit made against the president by former Apprentice contestant Summer Zervos.
Zervos has alleged that Trump sexually assaulted her following her 2007 appearance on the reality show. While the statute of limitations has run out on her ability to challenge Trump over the allegations of sexual misconduct, she is suing Trump over his comments during the campaign, when he called the allegations of sexual misconduct made by several women "total lies" designed to "steal the election."
The suit being allowed to move forward raises the possibility of many of Trump's accusers giving depositions to air their allegations. It also creates the prospect of the president being called to testify and answer questions under oath about his past interactions with women.