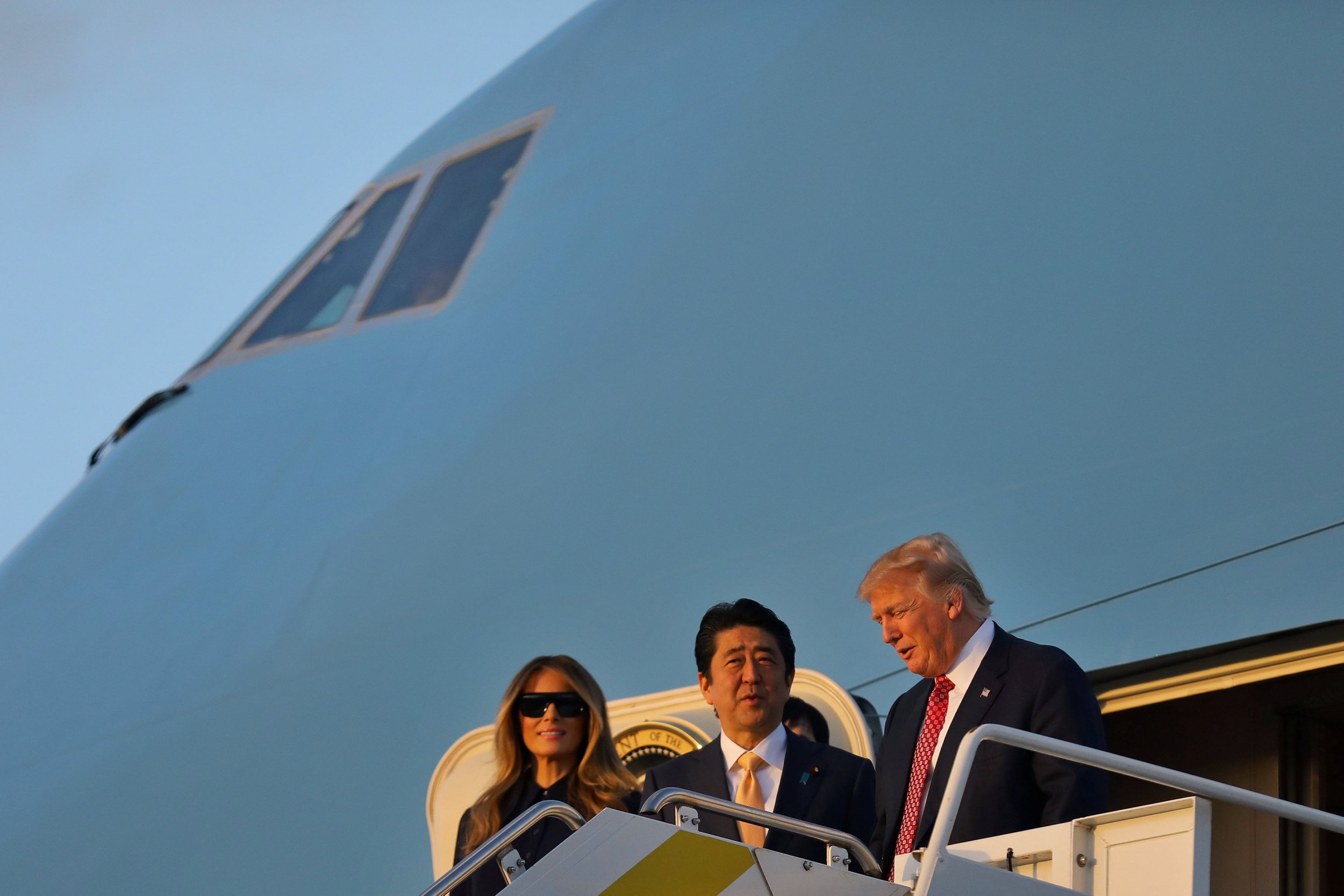 President Donald Trump and Japanese Prime Minister Shinzo Abe hit the links on Saturday, as the two leaders looked to forge a bond over a round of golf diplomacy.
South African four-time majors champion Ernie Els joined Trump and Abe for a round at Trump National Golf Club in Jupiter, Florida, a source told Reuters, speaking on the condition of anonymity. The White House would not say whether anyone joined the two leaders and reporters were not allowed on the course to watch the pair.
After four hours at the club, Trump tweeted a picture of himself and the prime minister on the golf course.
The 47-year-old Els, whose primary residence is in south Florida, followed in the footsteps of American former world number one Tiger Woods, who played golf with Trump in December.
Shortly after the golf round, Trump and Abe left the club to head to a private lunch.
Abe traveled to Florida on Air Force One with the new U.S. president after a more formal meeting at the White House on Friday. The weekend excursion is Trump's first use of his Mar-a-Lago resort to entertain an international leader.
Washington and Tokyo have said the weekend trip is a sign of the importance that both leaders place on the U.S.-Japan relationship.
Abe, in particular, sought to ease concerns in Japan about the fate of the decades-long alliance under Trump, who had raised concerns about U.S. military spending in Japan during the rancorous 2016 presidential election campaign.
At a news conference on Friday, Trump and Abe focused on areas of common ground, with Trump setting aside campaign pledges to force Tokyo to pay more for U.S. defense aid and Abe promising to help the United States to create jobs.
On Friday night, Trump and Abe ate dinner with their wives on an outdoor patio at Mar-a-Lago. The couples were joined by Robert Kraft, owner of the National Football League's New England Patriots, which won the Super Bowl last Sunday.
Trump and Abe are set to meet again for dinner Saturday evening, along with some members of the Japanese delegation. The two leaders are set to depart Florida on Sunday.