Mar-a-Lago 'Sure Ain't No Shithole,' Fox News Host Says at Trump Inauguration Anniversary Celebration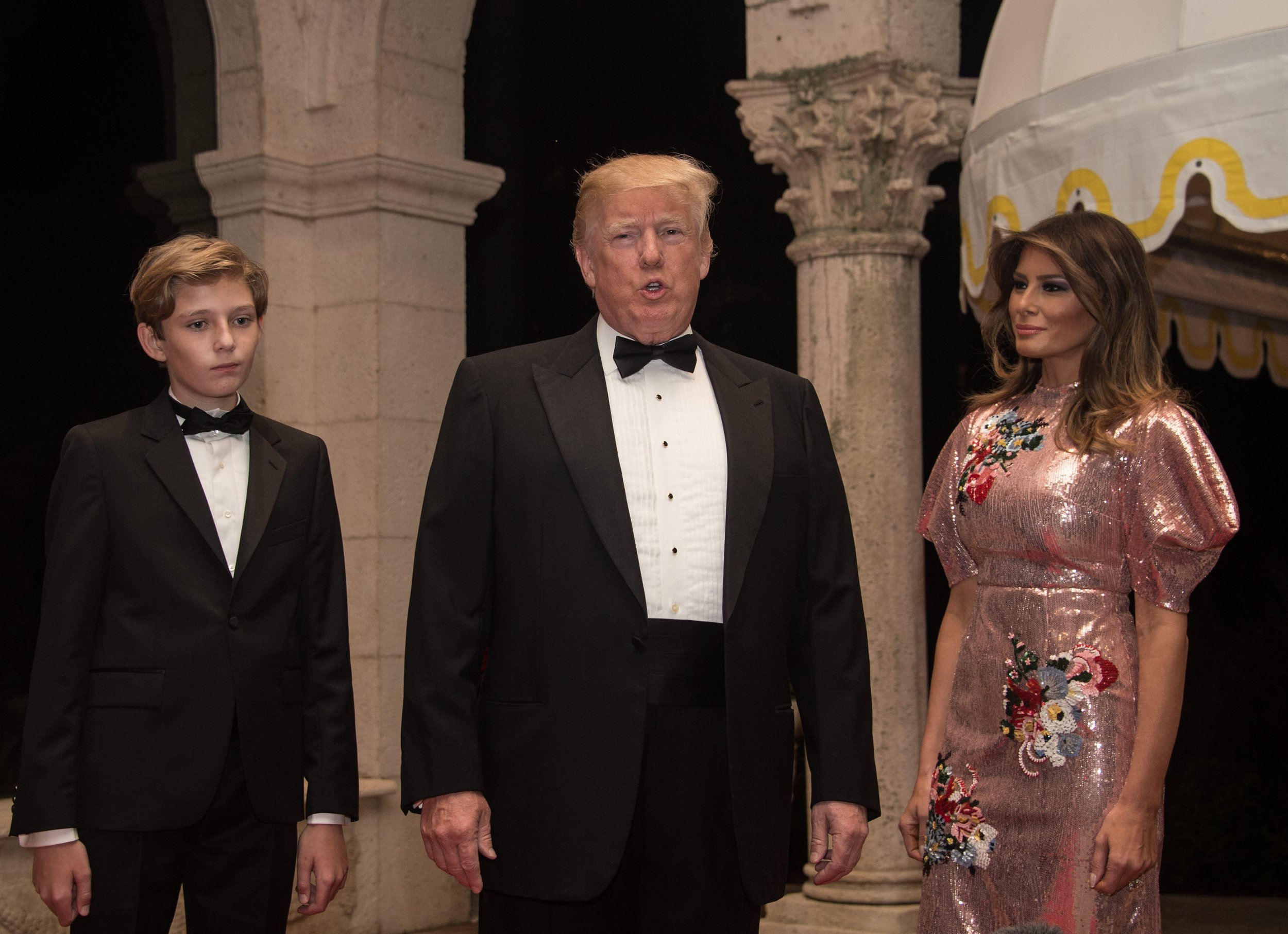 At a lavish celebration by Donald Trump backers to mark the one-year anniversary of the president's inauguration, Fox News host Jeanine Pirro took the microphone to say, "Welcome to Mar-a-Lago, a magnificent place; it sure ain't no shithole."
Pirro's remarks came during a keynote speech at the $300-a-ticket "Red, White and Blue celebration," held at the president's Florida resort Thursday, BuzzFeed News reported.
An outspoken defender of Trump who once said it could be dangerous to be a supporter of the president, Pirro was referencing a remark from Trump a week earlier, in which he reportedly described Haiti, El Salvador and some African nations as "shithole countries."
Thursday's gala was organized by Trumpettes USA, a group of female socialites that began in 2015 with a mission to get Trump elected. The group has since gained female supporters across the country while pushing his "America First" slogan.
While the president remained in Washington ahead of a potential government shutdown, the party reportedly included Trump's son Eric and his wife, Lara.
Trump has been a frequent visitor to Mar-a-Lago during his first year as president, with the resort nicknamed the "Winter White House."
Event organizer and Trumpettes leader Toni Holt Kramer, who was also in attendance at Mar-a-Lago with Trump and his family for an extravagant New Year's Eve party—has told the hometown Palm Beach Post that his candidacy was a "labor of love and devotion to this country."
The Trumpettes' Mar-a-Lago gala—which sold out within two weeks—had been in the works since last summer. Kramer was "dismayed" when two dozen private charities canceled Mar-a-Lago events in the light of Trump's controversial comments regarding the white nationalist rally in Charlottesville, Virginia, last August, The Palm Beach Post reported.
Trump had originally planned to head to his resort Friday to celebrate his one-year anniversary the following day. Tickets reportedly started at $100,000 a pair. But with a government shutdown looming, the White House said the president would not go until a spending bill passes in the Senate.