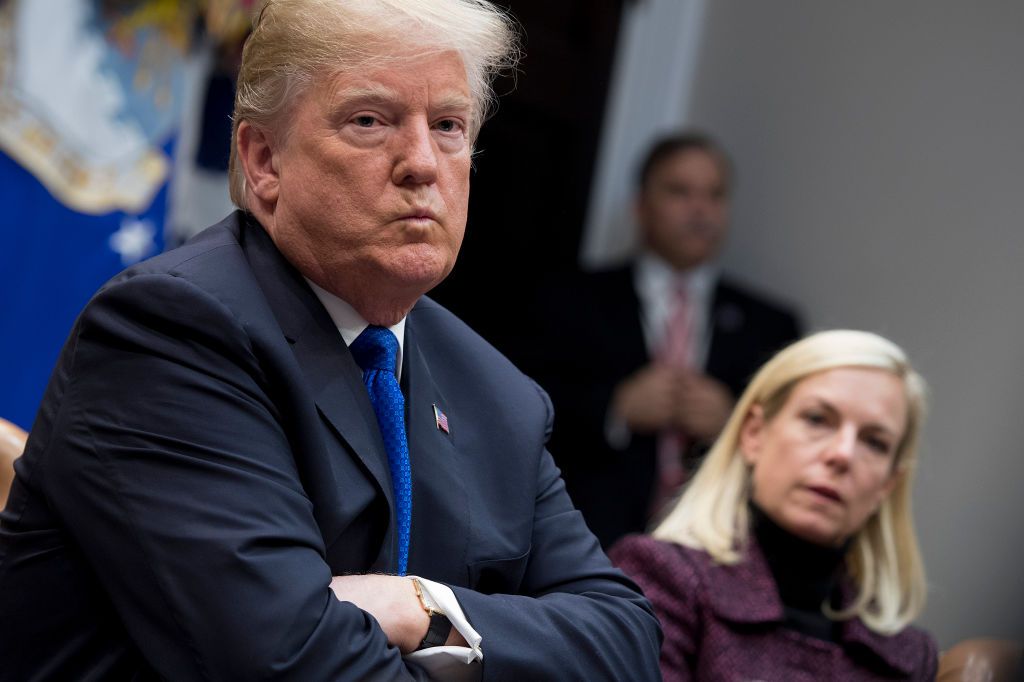 As some members of the GOP have rushed to defend Donald Trump's description of certain countries as "shitholes," one has gone further than most with the claim the president did not make the comment at all.
Senator David Purdue claimed in an interview with ABC's This Week on Sunday that the president did not use the word "shithole," despite the White House not having denied Trump made the comment.
"I'm telling you he did not use that word, George. And I'm telling you it's a gross misrepresentation. How many times do you want me to say that?" Purdue told ABC host George Stephanopoulos of the White House meeting in which he reportedly used the phrase.
Purdue was among those in a meeting last week when Trump supposedly made the comment, and insists that was not the language used.
"The gross misrepresentation was that language was used in there that was not used and also that the tone of that meeting was not contributory and not constructive," he added.
It was reported that Trump made the comment on Thursday, several people briefed on the meeting told The Washington Post, alleging the president said: "Why are we having all these people from shithole countries come here?" while discussing Haiti, El Salvador and several African countries.
Discussing Haitians specifically, Trump reportedly said, "Why do we need more Haitians?" Trump said, according to people familiar with the meeting. "Take them out.
Trump himself has denied the claims, tweeting on Friday: "Never said anything derogatory about Haitians other than Haiti is, obviously, a very poor and troubled country. Never said "take them out." Made up by Dems. I have a wonderful relationship with Haitians. Probably should record future meetings - unfortunately, no trust!"
However, his denial of the comments was pushed back by Democrat Senator Dick Durbin, who was at the meeting, and insisted the president "said those hateful things."