Attorney George Conway described the Trump administration as a "shitshow in a dumpster fire" as a reason he did not take a post in the Justice Department last year.
Conway, who is married to White House counselor Kellyanne Conway, spoke to Yahoo News podcast Skullduggery in an episode released Friday to discuss his newly formed Checks and Balances, a group of conservative lawyers who came together to defend the Constitution. He also talked about why conservatives have looked the other way regarding some of President Donald Trump's public statements and why he did not "feel comfortable being a Republican anymore."
In explaining how he almost joined the Justice Department, Conway also cited some of Trump's perceived missteps involving the Russia investigation as a reason for stepping aside from a possible job.
"The administration is like a shitshow in a dumpster fire," Conway said. "And then you got the [James] Comey firing. And then you have him going on TV saying I had Russia on my mind…I'm going to be in the middle of a department he's at war with. Why would anybody want to do this?"
Earlier in the episode, Conway said his new group was not formed solely because of Trump but that Checks and Balances might not have been formed had Trump not made it to the White House.
"We don't specifically mention, use the T-word in our mission statement. It's really not about any single individual. It's about the principles. It's about the rule of law… You know the power of truth, the independence of the criminal justice system, individual rights and civil discourse," Conway said.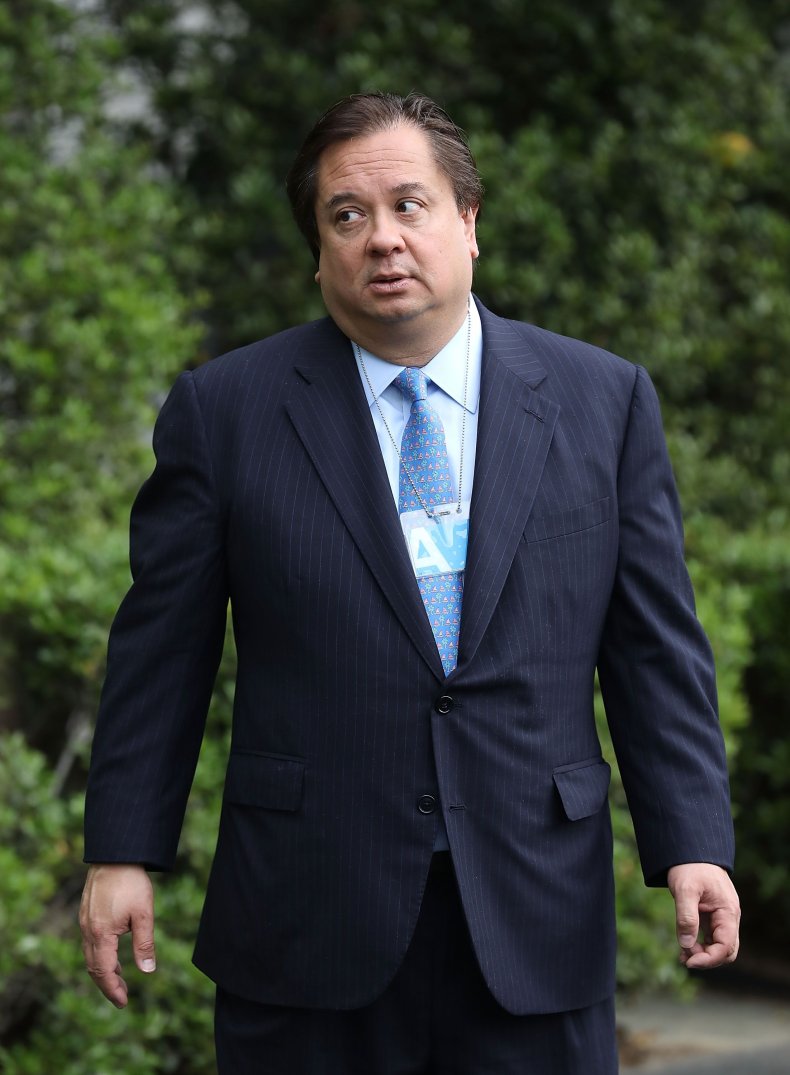 He delved into the issue plaguing conservatives when it comes to Trump, invoking a sort of ends justifying the means argument about not liking what the president says but approving of the reshaping of the country's courts.
"There's this conundrum… Everything kind of revolves around one person, and maybe he likes it that way," Conway said. "But it's about timeless truths and timeless principles that are important to the country that maybe some people don't fully understand because they think things revolve around them."
Conway described some of Trump's more questionable actions and words as perhaps a "symptom of an underlying disease.
"But I do think that one of the issues that we confront as conservative lawyers and that we're trying to confront here, is that there has been a hesitancy to speak out when say the president tweets something that is in derogation of some of these principles because we like other things that the administration has been doing," he said.
Conway noted the additions of Justices Neil Gorsuch and Brett Kavanaugh to the Supreme Court—as well as Trump's stripping of regulations—as positives, but he said it was "appalling" to see Trump blast former Attorney General Jeff Sessions in September over indictments against Republican Representatives Chris Collins and Duncan Hunter because of potential election losses.
"Two long-running, Obama era investigations of two very popular Republican Congressmen were brought to a well publicized charge, just ahead of the Mid-Terms, by the Jeff Sessions Justice Department. Two easy wins now in doubt because there is not enough time. Good job Jeff......" Trump tweeted September 3.