Fox News Guest Says Trump Shouldn't Be Jailed for Campaign Finance Violations Because Obama Did the 'Exact Same Thing'
A conservative commentator argued on Fox News that President Donald Trump shouldn't receive a prison sentence for committing finance violations during his 2016 campaign because Barack Obama "did the exact same thing."
On Fox & Friends Monday, Dan Bongino complained about New York prosecutors going after Trump for campaign finance breaches, saying that they were simply "civil violations."
"Let's drill down on it," Fox News host Brian Kilmeade said. "There were two women coming forward that were going to say negative things about the president and relations. If you are running for office, whether it's a bad business deal where you have a bitter partner, you want to make sure things are going the best you can to keep your eye on the ball and things on the issues."
Kilmeade didn't attempt to question whether Trump's former attorney Michael Cohen had paid adult film actress Stormy Daniels, whose real name is Stephanie Clifford, and model Karen McDougal more than $100,000 each to stay silent about their alleged affairs, rather he downplayed it and suggested Obama was also guilty of breaking campaign finance laws.
"That's an election law violation," Kilmeade continued. "According to everybody's stats, Barack Obama's campaign spent nearly $2 million in violations of election law. They got a fine of $300,000. But you want to throw this president in jail about payments to women that they may or may not have known about! We should just accept that?"
"What you just said is factually correct," Bongino responded. "The Barack Obama team was guilty of the exact same thing and was given a civil fine.… But because its Barack Obama—you know, the anointed one—nothing happened."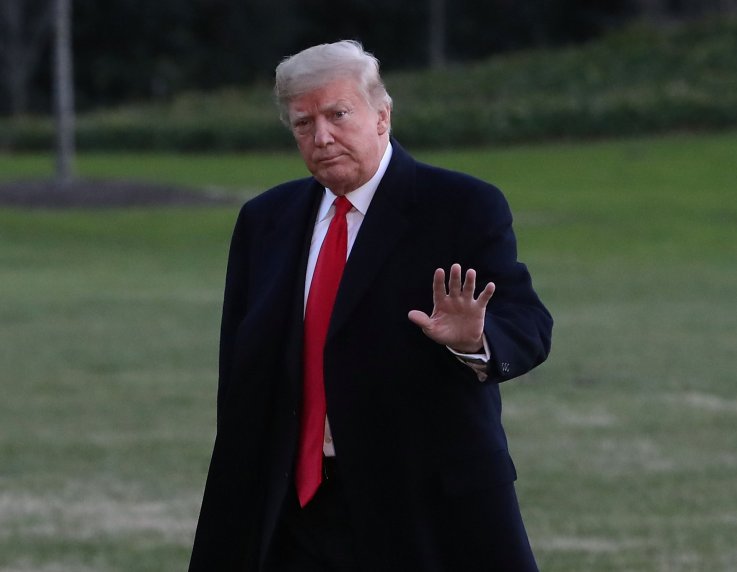 Earlier this year, Cohen pleaded guilty to facilitating the payment of hush money to women who had allegedly had affairs with Trump during the lead up to the 2016 general elections. While under oath, he stated he did so "at the direction of" Trump.
In 2012, Obama's 2008 campaign was fined $375,000 by the Federal Election Commission for reporting violations. The issue, however, was over the documentation of donations made in the 20 days prior to the elections as the FEC required that all contributions made exceeding $1,000 during that time be submitted as an official notice within 48 hours after they are received.
Trump compared Cohen's violation to that made by Obama in an August tweet, claiming the former president's case was "easily settled." However, Trump did not note that the U.S. Justice Department brought criminal charges against Cohen, whereas the FEC brought civil violations against Obama's campaign.
The FEC—an independent body that cannot prosecute criminal cases—found that Obama's campaign infractions did not amount to a "serious" offense, which would warrant Department of Justice prosecution. The FEC also did not allege that Obama's campaign intentionally committed the violations.
Commenting on Cohen's case, former FEC commissioner Ann Ravel told Snopes that "there are always reporting violations in campaigns. Many of them minor, many of them substantive.… But in this case…what was admitted to by Cohen was that there was a clear intent to use campaign money for the purpose of keeping the individuals quiet right before the election for campaign purposes."
Fox News Guest Says Trump Shouldn't Be Jailed for Campaign Finance Violations Because Obama Did the 'Exact Same Thing' | U.S.