Trump Shouldn't Smile When He Meets Putin, Says Ex-U.S. Diplomat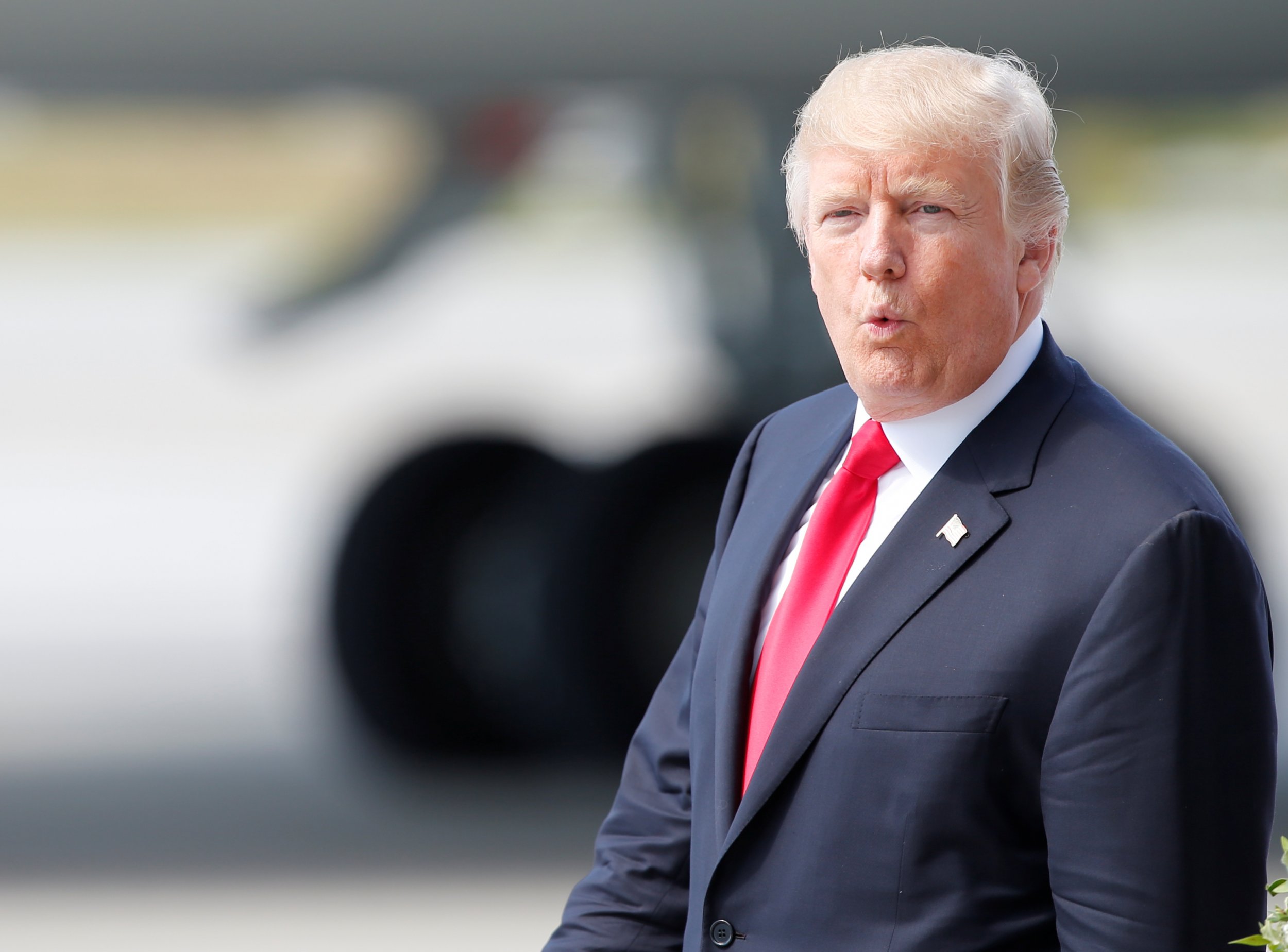 President Donald Trump shouldn't smile when he meets Russia's leader Vladimir Putin on Friday, according to a former U.S. ambassador to Ukraine.
Steven Pifer, who also served as a foreign service diplomat in Moscow and now focusses on Russia as a senior foreign policy fellow at the Brookings Institution think-tank in Washington, tells Newsweek: "The last thing the president should do is smile when he meets Putin."
Trump should "avoid a sense of jocularity in the photos. He shouldn't be rude. But it doesn't help his image back here if he's yuking it up with Putin," Pifer says.
America and Russia are adversaries, he argues— especially after American intelligence agencies found last year that Putin ordered Russian intelligence to interfere in the 2016 election and tilt it toward Trump.
Trump is currently being investigated for obstruction of justice for firing FBI Director James Comey after asking him to "let go" an investigation into his former national security adviser Michael Flynn. Flynn and several other members of Trump's campaign team are being investigated for colluding with Russia.
Trump was criticized when Russia released photos of him joking and smiling with Russia's Foreign Minister Sergey Lavrov and U.S. ambassador to Russia, Sergey Kislyak, during a May 10 meeting in the Oval Office. Kislyak is at the center of several investigations into Russian interference into the U.S. election.
Read more: U.S. Government at Risk of 'Terrifying' Hacking Attack, but Trump Won't do more to fix the problem
Pifer said that Trump needs to stress the gravity of Russia's actions over the election and the battered relationship between the two countries since Russia's annexation of the Ukrainian region of Crimea in 2014.
The images that emerged from President Barack Obama's last two meetings with Putin in September and late November 2016 really conveyed the dire situation, Pifer says.
Trump praised Putin on the campaign trail and has done little to criticize Russia's leader during his first months in office. Yet during a speech Thursday in Warsaw, Poland, ahead of the G20 Summit where he will meet with Putin, Trump criticized Russia in his strongest language yet.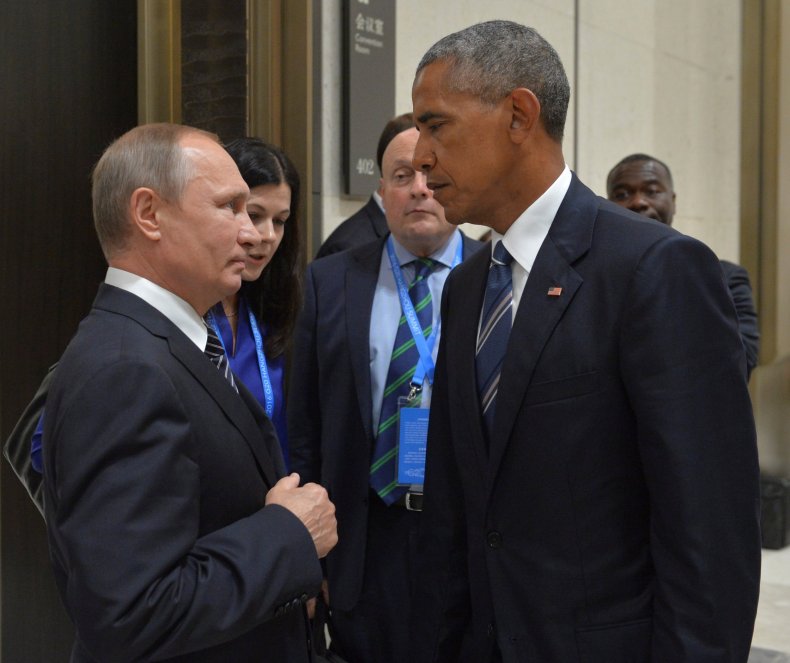 "We urge Russia to cease its destabilizing activities in Ukraine and elsewhere, and its support for hostile regimes including Syria and Iran, and to instead join the community of responsible nations in our fight against common enemies and in defense of civilization itself," Trump said.
The best way to understand where "the president stands" on Russia, said Trump's Deputy Assistant, Sebastian Gorka, during a radio appearance Wednesday, are his comments during a press conference at Trump Tower in January.
Trump, Gorka summarized, said that "in theory we would like to have a positive relationship with Moscow. At the moment it doesn't really look possible. If that is the case, so be it." The president "to his core" is a pragmatist, Gorka insisted.
It's important for the U.S. to join "with our European allies to come to some sort of common understanding as to how we're going to approach the question of relations with the Kremlin," he added.
During that press conference Trump also cited Russian claims that the accusations it hacked America's political parties are "fake news." When confronted with the American intelligence agency's assessment that Putin tilted the election to him, then president-elect Trump said that "if Putin likes Donald Trump, I consider that an asset, not a liability."
During another stop in Poland early Thursday, Trump again stopped short of saying Russia interfered in the election, stating "nobody really knows for sure" what happened.
Yet this is one of the key points Trump should raise to ensure Putin knows he's a serious negotiator Pifer says.
"I think it will be huge mistake if he does not raise the Russian election hacks directly with Putin," Pifer says. "If he doesn't raise that, the message to the Kremlin is they got away with it and they will continue to do it. That's not a good message to leave the Russians with."
Cybersecurity experts say that America's election system is still vulnerable to hacking and that Russia will attempt to interfere again in mid-term elections in 2018 and the presidential election in 2020 if nothing is done.
Not only that, but if Trump doesn't confront Putin it will play badly at home, Pifer says, just like if he's smiling in the photos of their first meeting.
"It will just feed this idea that there was some sort of collusion last year."