Trump's Former Top Economic Adviser Calls Shutdown 'Completely Wrong,' Says it 'Makes No Sense'
Gary Cohn, President Donald Trump's former top economic adviser, called the shutdown of the federal government over $5.7 billion in funding for a border wall "completely wrong," in an interview with the Boston Globe Thursday. The furlough of federal employees, he said, "makes absolutely no sense whatsoever."
"I don't understand what the outcome is here, and I don't understand where we're going with it," said Cohn. "I'm confused as to what the White House's strategy is on this a little bit."
Cohn served as the president's top counsel on all things related to the economy until the pair clashed over the tariffs and Cohn resigned last March.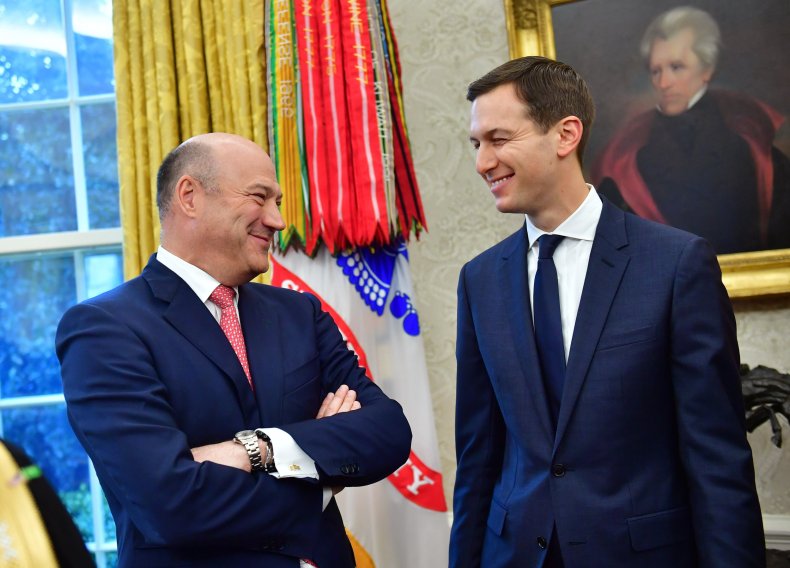 The statement came shortly after JP Morgan Chase CEO Jamie Dimon said the shutdown could bring economic growth to zero this quarter. "Someone estimated that if it goes on for the whole quarter, it can reduce growth to zero," Dimon told reporters during an earnings call Tuesday. "We just have to deal with that. It's more of a political issue than anything else."
The White House has also lowered its estimate for growth this quarter to 1.7 percent, acknowledging that its earlier estimates failed to account for the economic damage of the shutdown, which is now wrapping up its fourth week.
"So what happens is that when the Bureau of Economic Analysis, when they calculate GDP, what they do is they basically have to estimate how much the government produces, and their estimate of how much the government produces is based on just government workers going to work and getting paid," explained Kevin Hassett, chairman of the Council of Economic Advisers, to Fox Business Network's Melissa Francis.
"And so if government workers don't go to work, then they reduce their output calculations accordingly," continued Hassett. "We made an early estimate, right at the beginning of the crisis, that was a little bit lower than the estimate you just cited. We have been studying hard as this has gone on and have found that, actually, the damage is a little bit worse because of government contractors, something that was excluded from our first analysis."
Around 800,000 government employees are currently furloughed without pay because of the shutdown, and an additional 400,000 employees are working without pay. When Hassett was asked about these employees last week on PBS, he said federal workers were "better off" in some ways because they did not have to use vacation days over the December holidays.