Donald Trump To Sign Executive Order For Free Speech on College Campuses: We Reject 'Censorship, Political Correctness'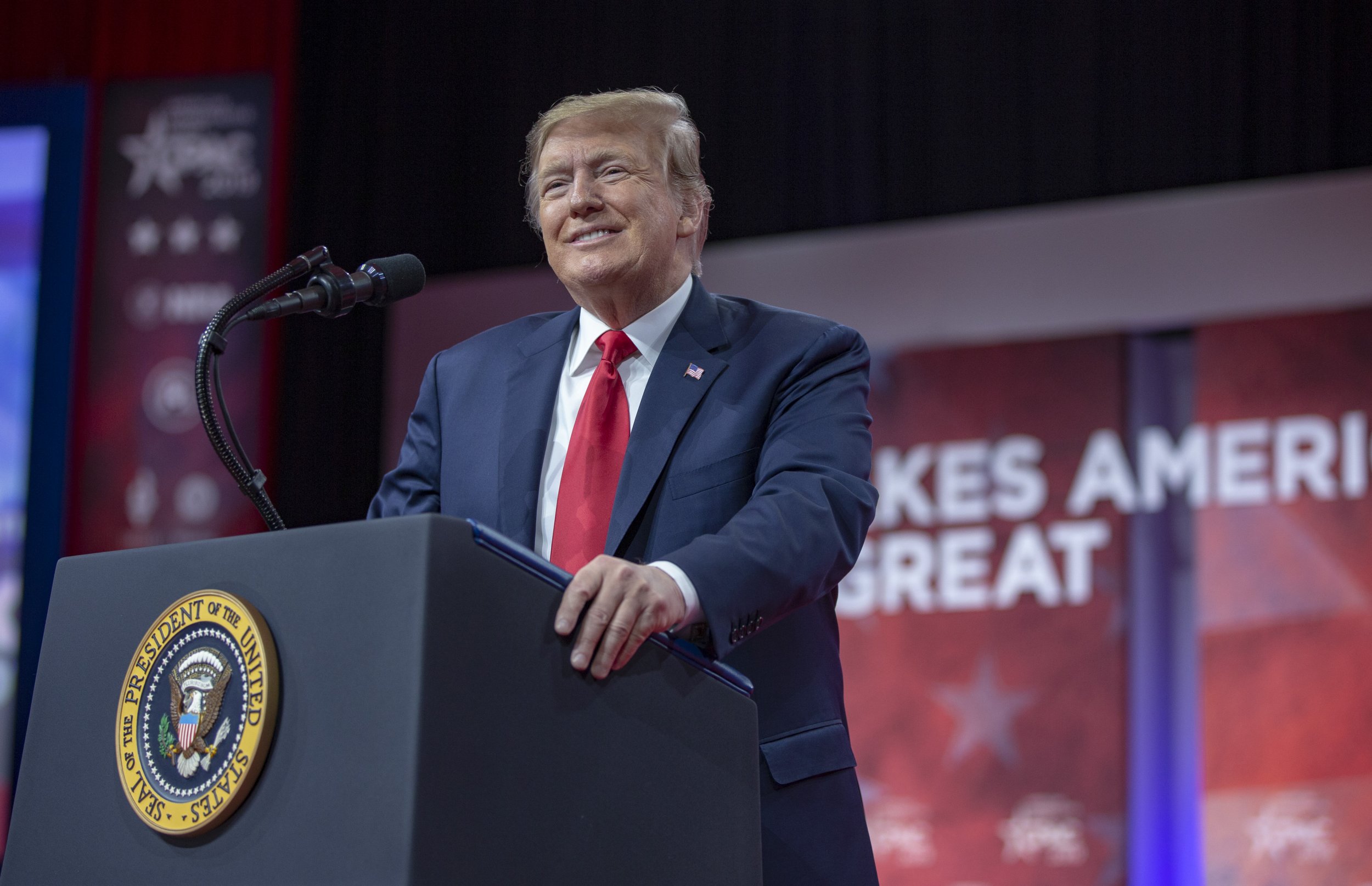 President Donald Trump on Saturday announced plans to sign an executive order to direct U.S. colleges and universities to enforce free speech on campuses in order to qualify for federal research grants.
During his two-hour-long address at the Conservative Political Action Conference (CPAC) in Maryland, Trump welcomed conservative activist Hayden Williams — who was punched last month at the University of California, Berkeley, while campaigning for right-wing group Turning Point USA — to the stage.
"We reject oppressive speech codes, censorship, political correctness and every other attempt by the hard left to stop people from challenging ridiculous and dangerous ideas. These ideas are dangerous," Trump said. "Instead we believe in free speech, including online and including on campus.
"Today I'm proud to announce that I will be very soon signing an executive order requiring colleges and universities to support free speech if they want federal research grants," Trump added.
The president went on to declare that any colleges that refuse to comply with the order will face a heavy toll on their budgets. "If they want our dollars, and we give it to them by the billions, they've got to allow people like Hayden and many other great young people and old people to speak. Free speech. If they don't, it will be very costly," he said.
Speaking to an enthusiastic audience, the president called Williams strong and suggested he should sue Berkeley over the incident.
Floyd Abrams, a leading First Amendment lawyer, told the New York Times that he was concerned about Trump's proposed executive order. "The visage of the most congenitally anti-free-speech administration in American history making a series of decisions as to which campus conduct is pro- or anti-free speech is more than alarming," he said.
Two years ago the president made a similar threat to withhold federal funding from Berkeley after the institution canceled an event with right-wing provocateur Milo Yiannopoulos following clashes over his invitation. "If U.C. Berkeley does not allow free speech and practices violence on innocent people with a different point of view - NO FEDERAL FUNDS?" Trump tweeted in February 2017.
Trump did not provide any details about the new executive order. The White House did not immediately respond to Newsweek's request for additional information.