Trump to Sign Order Preventing 'Essential' Drugs to Come From Overseas
President Donald Trump is expected to sign an executive order on Thursday requiring the federal government to purchase certain "essential" drugs from American manufacturers rather than from overseas.
The order, which Trump will sign during his visit to Ohio, was drafted in response to the coronavirus pandemic after the outbreak left the nation scrambling due to drug and device shortages.
The executive order directs the federal government to create an "essential medicines" list and will require the purchase of these drugs from U.S. manufacturers to help secure the nation's drug supply chain.
It is unclear at this time what drugs will be targeted by this order.
White House trade adviser Peter Navarro said that the order "establishes Buy American rules for government agencies, strips away regulatory barriers to domestic pharmaceutical manufacturing, and catalyzes the Advanced Manufacturing technologies needed to keep drug prices low."
"President Trump understands Ohioans and Americans across the country must have access to life-saving medications, particularly as we fight this battle against the invisible enemy from China," Navarro told USA Today on Wednesday.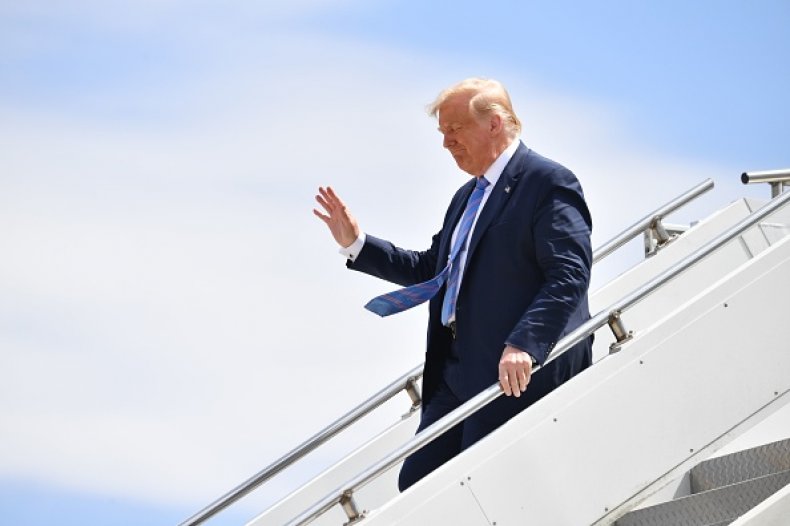 Tensions between the U.S. and China have been on the rise. Of the overseas drug manufacturers that supply the U.S. pharmaceuticals, 13 percent are located in China, according to Janet Woodcock, director of the FDA's Center for Drug Evaluation and Research.
The order will allow the Department of Health and Human Services to stockpile any of the drugs on the list from American drug companies under the Defense Production Act.
It will also aim to prevent counterfeit medicines that are sold online from third sellers.
Trump has made a number of efforts towards American drug manufacturing after the nation struggled to provide sufficient COVID-19 testing and personal protective equipment at the height of the global health crisis.
Last week, the president announced the administration's plans to give Eastman Kodak Co. a $765 million loan to "transform Kodak into a pharmaceutical company that can help produce essential medicines in the United States," according to the White House.
The U.S. faced a number of supply challenges when cases of COVID-19 multiplied rapidly across the country, forcing the nation to rely on medical supplies from a number of other countries.
"American reliance on foreign countries for critical, generic drugs is not sustainable and leaves the American people incredibly vulnerable," a fact sheet from the White House reads.
According to the FDA, more than 70 percent of drug companies that distribute ingredients to the U.S. are located overseas.