Donald Trump Says He'll Sign Something to Stop Immigrant Children Separation—After Saying He Could Do Nothing
President Donald Trump told reporters Wednesday he would be signing "something" that would stop his administration's policy of separating migrant children from their parents at the United States's southern border after weeks of claiming such a measure was fully under Congress's power and not his own.
The president also stated he had canceled the annual congressional picnic at the White House "It just did not feel right to me…we want to solve the immigration problem," he said.
"I'll be signing something in a little while that's going to do that. I'll be doing something that's somewhat pre-emptive and ultimately will be matched by legislation, I'm sure," Trump added.
The president had repeatedly, and as recently as Wednesday morning, blamed Democrats and previous administrations for the widely condemned policy of taking children from parents, and was accused of placing the children in a hostage-like situation so as to not only pass sweeping immigration reforms but to ensure funding for his proposed border wall.
"The Fake News is not mentioning the safety and security of our Country when talking about illegal immigration. Our immigration laws are the weakest and worst anywhere in the world, and the Dems will do anything not to change them & to obstruct-want open borders which means crime!" Trump tweeted.
Two hours later the president added: "It's the Democrats fault, they won't give us the votes needed to pass good immigration legislation. They want open borders, which breeds horrible crime. Republicans want security. But I am working on something - it never ends! "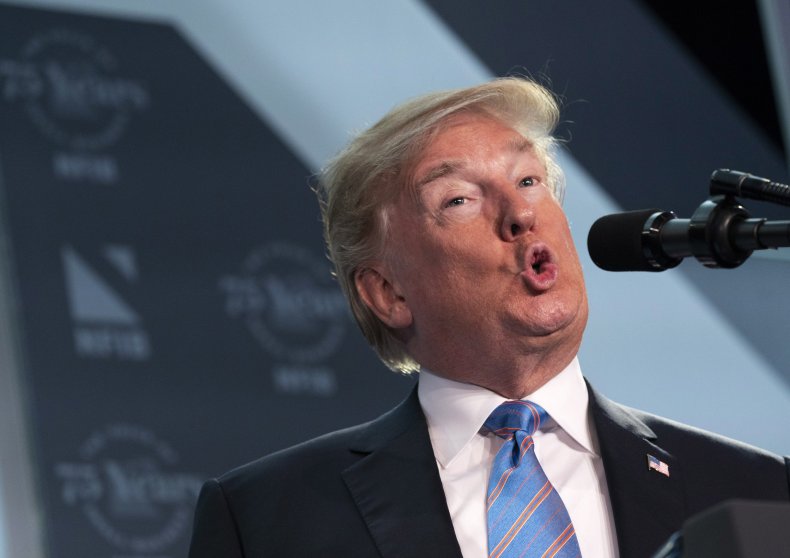 Prior to the impromptu comments, Homeland Security Secretary Kirstjen Nielsen was reportedly already drafting an executive action that would address the administration's policy that was put in place by Attorney General Jeff Sessions last month, according to the Associated Press.
Nielsen was reportedly headed to the White House Wednesday and the drafted order would ask the Department of Defense to aid in the housing of the immigrant families.
Sessions and the administration altered how it would prosecute immigrants who illegally crossed the southern border rather than going through a regulated port of entry. The migrants are now being charged as criminals instead of the previous policy of treating the case as a civil matter, resulting in more than 2,300 children being separated from their parents.