Trump Signs Executive Order to Block Bootleg Goods From Being Imported, Sold
President Donald Trump signed an executive order aimed at blocking bootleg products from being imported and sold by online retailers on Friday.
The Department of Homeland Security (DHS) was directed to "consider appropriate measures, consistent with applicable law" to ensure that companies like Amazon, Walmart and eBay are not selling or facilitating the sale of counterfeit goods online. Counterfeit narcotics and illicit shipments of the powerful painkiller fentanyl are also targeted by the order.
"The trafficking of counterfeit and pirated goods is a scourge that causes significant harm to our workers, consumers, intellectual property owners, and economy," said U.S. Trade Representative Robert Lighthizer in a statement. "Under President Trump's leadership, the federal government and industry partners are working together to combat illicit trade."
The executive order mandates the identification of companies found to be trading in counterfeits at a high volume, subjecting them to increased scrutiny and tougher inspections. Those that have already banned due to selling fake goods are also required to be added to a list of offending companies. The U.S. Postal Services is expected to work with DHS and Customs and Border Protection (CBP) to implement the new rules.
Lighthizer praised Trump for focusing on intellectual property violations and counterfeit goods in trade policy, citing recent moves by the president.
"President Trump has ensured that intellectual property protection and enforcement against pirated and counterfeit goods are a priority in America's trade relationships," Lighthizer said.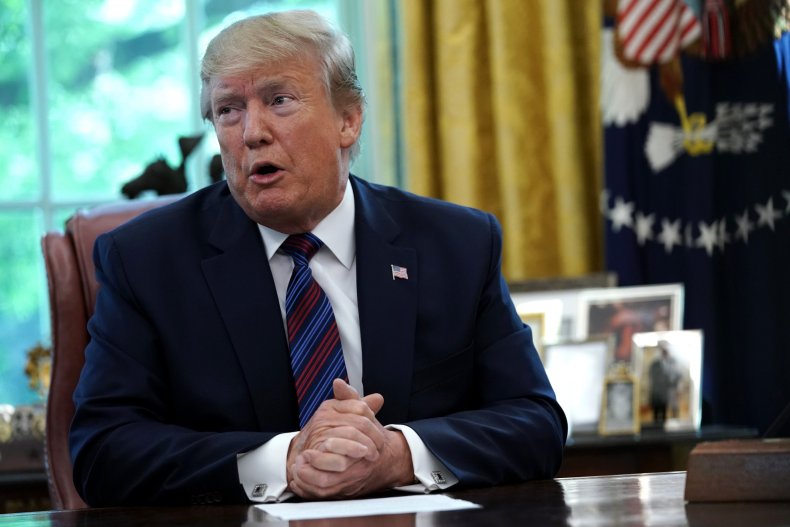 Trump signed the United States-Mexico-Canada Agreement Thursday, which replaces the North American Free Trade Agreement. Lighthizer said the agreement provided the most rigorous intellectual property protection standards of any U.S. trade agreement. He also touted provisions intended to combat counterfeits in the phase one China trade agreement signed by Trump on January 15.
CBP report that they seized 33,810 shipments containing goods in violation of intellectual property laws during 2018, which would have had a retail value of $1.4 billion if they were genuine. China was the largest source of the fake products, comprising 54 percent of the seizures.
"Trade in counterfeits not only damages our economy, but it also threatens national security and consumer health and safety," said Mark Morgan, CBP's acting commissioner in a statement. "Counterfeits hurt the company whose products are pirated, but the profits from counterfeiting can also fund other serious crimes, including narcotics trafficking and even terrorism."
DHS released a report on counterfeit online merchandise on January 24, in response to an April 2019 Trump memorandum. The report provides guidelines for "protecting businesses and consumers from counterfeit goods." Recommendations include enhanced vetting of third-party sellers, comprehensive "terms of service" agreements and increased scrutiny of foreign sellers.