Hard-Right Republicans Say 'The Swamp Has Won' as Trump Signs Off on Trillions in Spending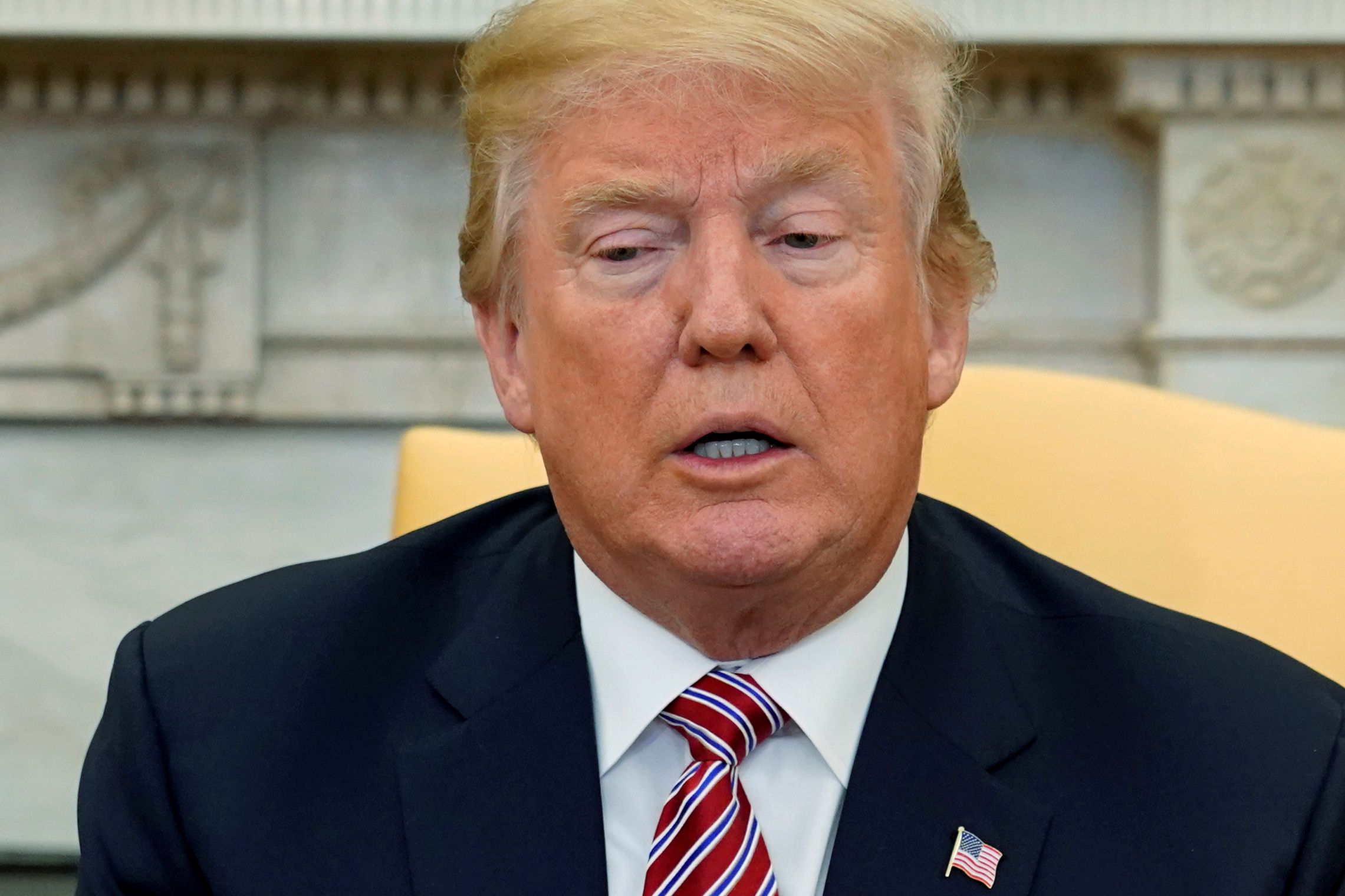 Updated | Hard-right Republicans from the Tea Party–allied House Freedom Caucus condemned a budget deal with Democrats on Sunday that would raise the U.S. deficit. Their exasperation came as President Donald Trump prepared to announce another budget plan that would include trillions more in spending and also grow the deficit.
"The swamp won. And the American taxpayer lost," House Freedom Caucus Chairman Representative Mark Meadows told CBS News' Face the Nation on Sunday of $300 billion in spending in the budget bill passed last Friday.
"The real problem with this particular one is that our leadership caved," Meadows said, suggesting Republicans had given in to Democrat demands that will see both an increase in defense and non-defense spending over the next two years.
Financial firm Goldman Sachs estimates spending in the budget bill would help grow the U.S. deficit—which currently sits at $20 trillion—by $1.1 trillion next year. Trump signed the bill Friday.
"I was expecting him to continue to push back on draining the swamp...but yet, he was given a binary choice: Either you support the military and support this particular budget or you don't," Meadows said. "Our original play was to make sure that we funded the military, we kept other spending flat."
During the later days of his 2016 election campaign Trump frequently promised to "drain the swamp" in Washington—a call to rid Capitol Hill of political insiders.
"The swamp won and the American taxpayer lost," said Freedom Caucus co-founder Republican Representative Jim Jordan on Fox News Sunday in similar statement to Meadow's.
Read more: Trump's infrastructure plan is heavy on promises, light on details
"Growing the size of government by 13 percent adds to the swamp instead of draining it. This is not what the American people sent us here to do," the Freedom Caucus said in a statement.
The maximum ceiling on U.S. government debt was also lifted until March 2019 when the two-year budget bill was passed Friday, following a request from Trump's Treasury Secretary Steven Mnuchin last week.
The Trump administration is also expected to add $1.4 trillion to the deficit over the next decade as a result of the Republican tax bill passed last December, according to the Congressional Budget Office.
During the Obama administration, Republicans loudly opposed Democrat policies that proposed spending on economic stimulus programs, which Republicans said would grow the deficit. GOP members made proposals to eliminate the deficit completely through a series of austerity tax cuts.
Early Monday, Trump is set to announce a $4 trillion–plus budget plan for 2019 that would see an additional $1 trillion added to the deficit and would prevent the federal budget from being balanced in the next 10 years.
The plan outlines a projected $1.5 trillion Trump infrastructure plan that would use $200 billion in federal dollars to lead the way and get states and local municipalities to join in and spend to improve America's infrastructure nationwide.
Trump tweeted early Monday:
Some, however, have said the president's budget is dead on arrival. "A lot of presidents' budgets are ignored. But I would expect this one to be completely irrelevant and totally ignored," Jason Furman, formerly President Obama's chief economist, told the Associated Press. "In fact, Congress passed a law [last] week that basically undid the budget before it was even submitted."
This story has been updated to include a tweet by President Donald Trump.