Trump Slammed by 'Morning Joe' Hosts as 'Gross' for Name-Dropping Golf Course In South Korea Speech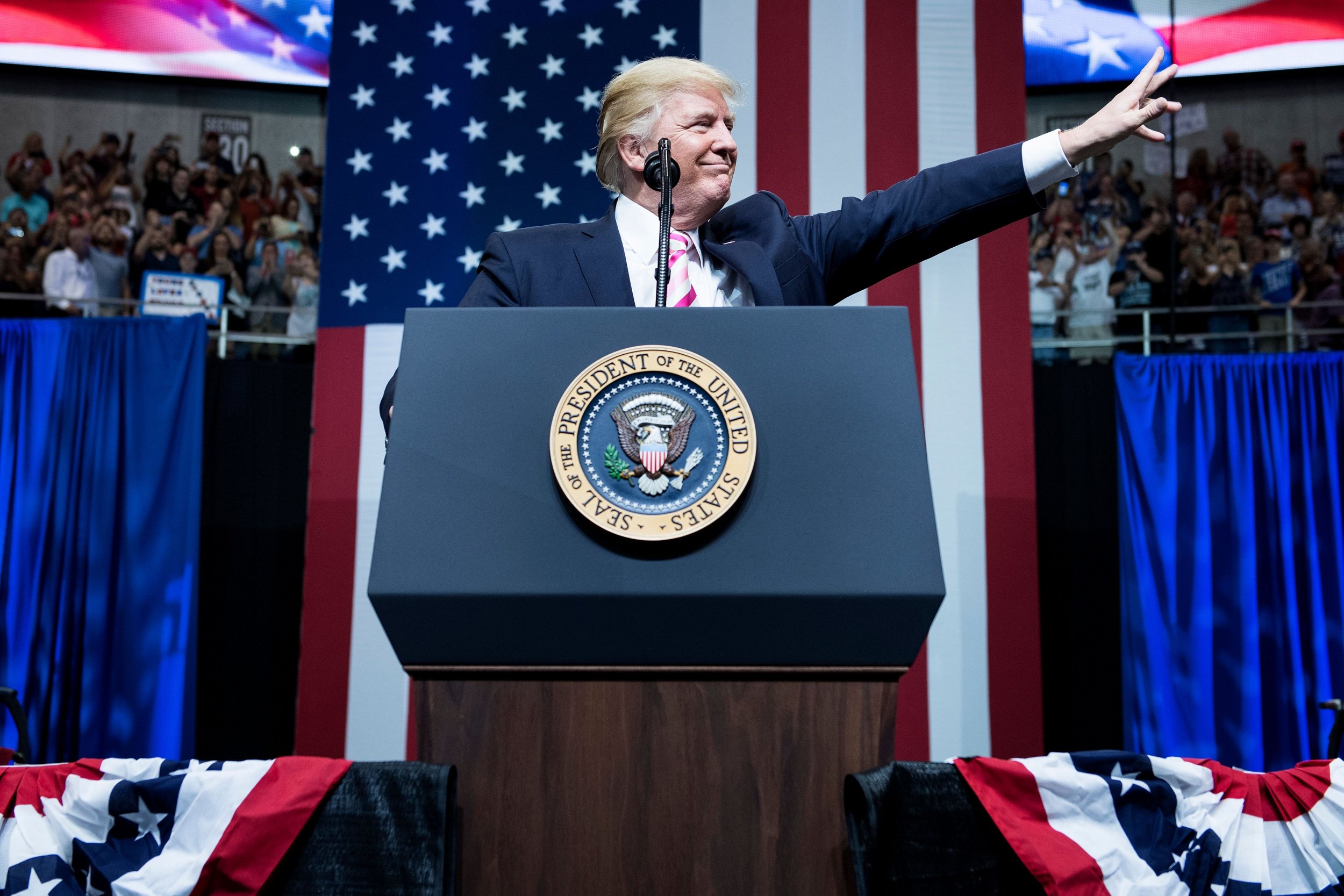 The hosts of Morning Joe have added to their long-running feud with President Donald Trump, labeling him "gross" for promoting his golf course during a speech in South Korea.
Presenters Joe Scarborough and Mika Brzezinski suggested Trump's decision to plug the course during his address to the South Korean government would put off voters and was "unbecoming."
"Republicans, myself included, criticized the Clintons for turning public service into a money-making machine after Bill Clinton left the White House," Scarborough said on Wednesday after Trump mentioned his Bedminster golf club in his Tuesday address to the South Korean government while discussing golfer Park Sung-Hyun's win in the U.S. Women's Open.
"Donald Trump is doing it now. It is unbecoming. That's the sort of garbage that makes moderate voters, Republicans, go, 'You know what, I'm going to stand in line for a very long time. I'm going to send that guy a message,'" he added.
"The word is gross," Brzezinski responded, prompting Scarborough to echo: "It's gross."
The hosts are no fans of Trump, having been embroiled in a war of words with the president over the past six months, even though he appeared on the show on a number of occasions in 2015 after he announced his bid for the White House.
But after becoming unhappy with the show's content, Trump in July hit out at the presenters, dubbing them "Psycho Joe" and "low I.Q. Crazy Mika," the latter of whom he claimed "was bleeding badly from a face-lift" while visiting Mar-a-Lago around New Year's Eve.
He also suggested the show was suffering from low ratings—though of course his comments put the show firmly on viewers' radar.
Responding to Trump's comments and tweets, the hosts hit back in an op-ed in The Washington Post, in which they suggested the president was not "mentally equipped" to watch their show.
"Our concerns about his unmoored behavior go far beyond the personal," the co-hosts wrote. "America's leaders and allies are asking themselves yet again whether this man is fit to be president. We have our doubts, but we are both certain that the man is not mentally equipped to continue watching our show."
Trump Slammed by 'Morning Joe' Hosts as 'Gross' for Name-Dropping Golf Course In South Korea Speech | U.S.