Trump Slammed for Posting Photo of Himself on 9/11 Anniversary, But Obama Did it Too
President Donald Trump posted a photo on social media Wednesday showing him and first lady Melania Trump solemnly standing on a balcony while overlooking a field to commemorate the terror attacks of September 11, 2001.
Even though Twitter was not kind to the president on Wednesday, he is not the first sitting president to post a photo of himself marking the anniversary. Barack Obama posted a commemorative photo showing himself on September 11, 2015.
The Obama photo shows him standing alone at the North Memorial Pool of the National September 11 Memorial in New York City while then-first lady Michelle Obama stands about three feet behind him, with former President George W. Bush and former first lady Laura Bush. That photo was taken in 2011 and handed out to the press by the White House.
The terror attacks in 2001 happened during the first year of Bush's first term in office. The events of that day and following weeks and months gripped the nation. Every year since then, there has been a moment to reflect upon the tragedy by the sitting president.
It's nothing new for elected officials to post photos of themselves during momentous occasions, and it's nothing new for social media to blast them for doing so.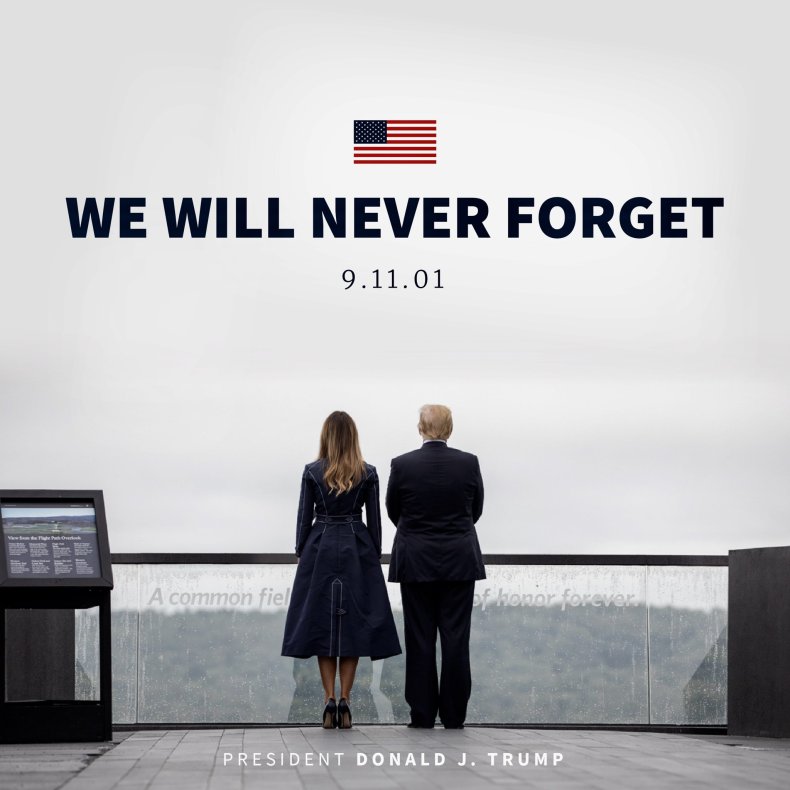 Now, here is a sampling of the ribbing Trump took on Twitter: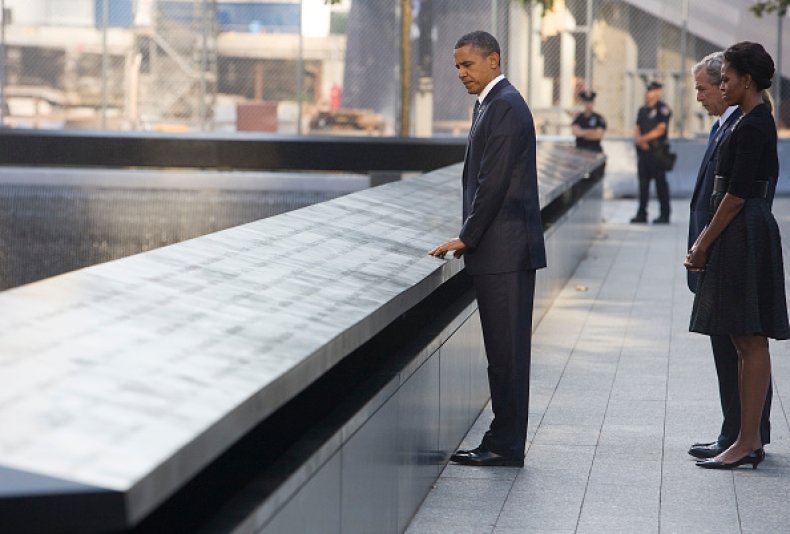 Here are some of the comments that remain from Obama's tweet in 2015: