Trump Slams Biden's 'Terrible' Congress Speech: 'First Grader Would Know It Was Horrible'
Former President Donald Trump has harshly criticized President Joe Biden's "terrible" Congress speech and the media for allegedly pretending that the speech was good.
In his first address to a Joint Session of Congress on Wednesday, Biden optimistically declared that "America is rising anew" and touted his programs to boost economic growth and widen the social safety net across the country.
"I can report to the nation: America is on the move again," he said. "Turning peril into possibility. Crisis into opportunity. Setback into strength."
Trump panned Biden's speech and the media for allegedly pretending that it was a good speech in an interview with Candace Owens on the Daily Wire, which aired Tuesday evening,
"The Democrats are protected. When you see the speech that Biden made the other day and then [the media] get on and they say, 'Oh that reminded me of FDR.' You know they know it's a lie," he said.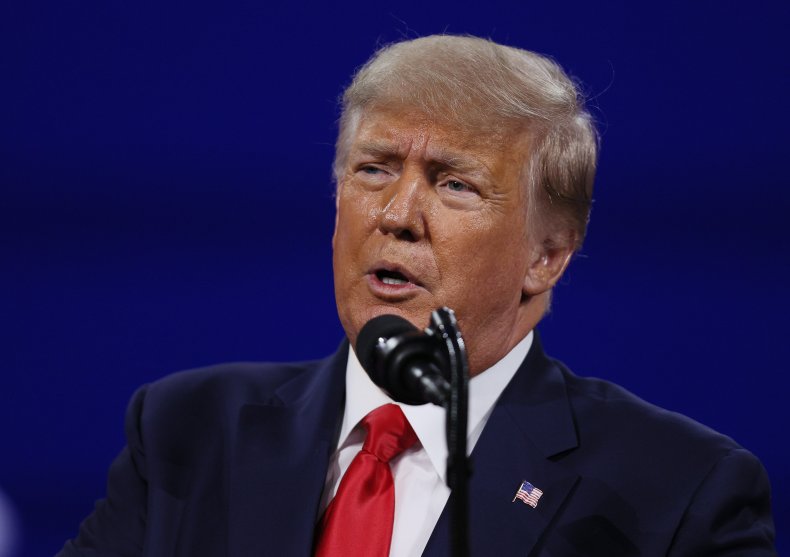 "It was. It was a terrible speech, terrible. Just the delivery, everything, and they know that, but the fake news media likes to try and make it look like it was a wonderful speech. A great speech," Trump continued. "Wasn't it wonderful. And they must go back into the back room after the show and just laugh at each other and high five each other because it's disgraceful."
Vice President Kamala Harris and House Speaker Nancy Pelosi were seated behind Biden in the nationally televised speech.
During the address, Biden made a plea to lawmakers to raise taxes on the super wealthy and corporations to fund his $1.8 trillion American Families Plan. "It's time for corporate America and the wealthiest 1% of Americans to pay their fair share—just pay their fair share," he said.
Most Republicans sat in silence during his remarks, even as Biden reiterated his campaign pledge to work with lawmakers from both sides of the political aisle for his tax and infrastructure plan.
Later in the interview, the ex-president continued his criticisms of Biden's speech after talking about how his family handled "unfair" press coverage.
"Look at the press treatment for Biden," he said. "I thought he was gonna get absolutely creamed over this speech, and instead it's just praise."
He added: "Anybody knows, a first grader would know that was a horrible, horrible speech, and the delivery was worse probably than the speech, the things mentioned in the speech. But, to have accolades on something that everybody knows was not a good situation is ridiculous."
Newsweek reached out to the White House for comment.