Trump Slams CNN, Calls Chris Cuomo 'Fredo' at United Nations General Assemably: 'Rudy Giuliani Took Fredo to the Cleaners'
President Donald Trump on Monday praised his lawyer Rudy Giuliani, trashed CNN and repeatedly referred to the network's host, Chris Cuomo, as "Fredo" at the United Nations General Assembly.
During meetings with world leaders on the first day of the UN General Assembly, Trump answered questions regarding the whistleblower controversy, which has resulted in his administration being accused of pressuring the newly-elected Ukrainian president into opening an investigation into 2020 Democratic presidential front-runner Joe Biden's son, Hunter Biden.
When asked about his thoughts on Giuliani's interview last week on CNN's Cuomo Prime Time regarding the matter, Trump attacked the network and called the show's host a pejorative word that references a weak-willed Italian American character in The Godfather franchise.
"I think he was excellent," Trump said of Giuliani. "I don't watch CNN because it's fake news. But I watched Rudy take apart Fredo. Fredo's performance was incompetent, Rudy took him apart."
"The press doesn't give him credit, because they take little tiny snippets wherever Rudy was a little bit... if he mispronounces a word they'll show that, they won't show the whole," the president continued. "Rudy Giuliani took Fredo to the cleaners."
"First time I watched CNN in a long time," he added. "I hate to watch because it's so fake."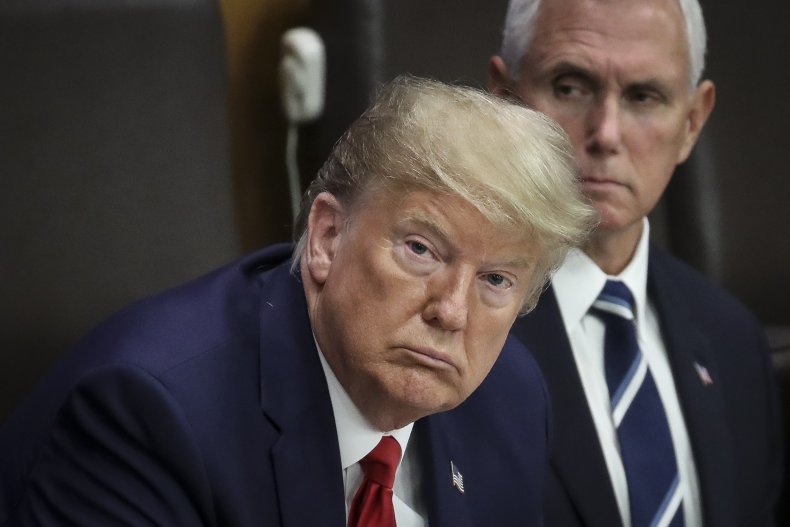 Trump's remarks come after a viral video in August showed a confrontation between Cuomo and a man at a Shelter Island bar which began after the latter called the former "Fredo," in reference to the character Fred Corleone.
"Punk-*ss b*tches from the right call me Fredo," Cuomo told the man who claimed he thought his name was "Fredo." "My name is Chris Cuomo. I'm an anchor on CNN. Fredo is from The Godfather."
"They use it as an Italian aspersion. Any of you Italian?" he added. "It's an insult to your f*cking people. It's like the N-word for us."
After the incident went viral, Cuomo expressed his regret at reacting to the heckler. "Appreciate all the support but — truth is I should be better than the guys baiting me," the host tweeted. "This happens all the time these days. Often in front of my family. But there is a lesson: no need to add to the ugliness; I should be better than what I oppose."
Correction 24/09, 11.52 a.m. The headline has been updated.