Trump Slams Democrat-Led, Majority-Black Cities: 'It's Like Living in Hell'
President Donald Trump said he believes that Black voters support the "law and order" approach he's taken amid unrest in the country over police brutality, during a far-ranging interview with Fox News' Sean Hannity that aired Thursday night.
Trump decried high crime rates in inner city areas of Detroit, Chicago, Baltimore and Oakland, California.
"Everyone gets upset when I say it—they say 'Oh, that's a racist statement,'" Trump said. "It's not racist. Frankly, Black people come up to me and say 'Thank you sir for saying it.' They want help. These cities, it's like living in Hell."
Trump has previously come under fire for referring to impoverished areas occupied by Black people as "rat-infested" and "shit-hole countries."
During the Hannity interview, he said that it shouldn't be racist but should be considered a call for support for his "law and order" approach to solving problems of inner cities as protesters take to cities, and in some extreme cases, set fires and topple statues.
"If we are going to become a more perfect union, if we really want to pursue happiness, we first have to have law and order," Trump said.
Trump this week has called for a constitutional ban on burning the United States flag and more stringent punishment for destroying monuments, which currently carries up to a 10-year prison sentence. The Supreme Court ruled in 1989 in Texas v. Johnson that flag burning was symbolic speech protected by the First Amendment.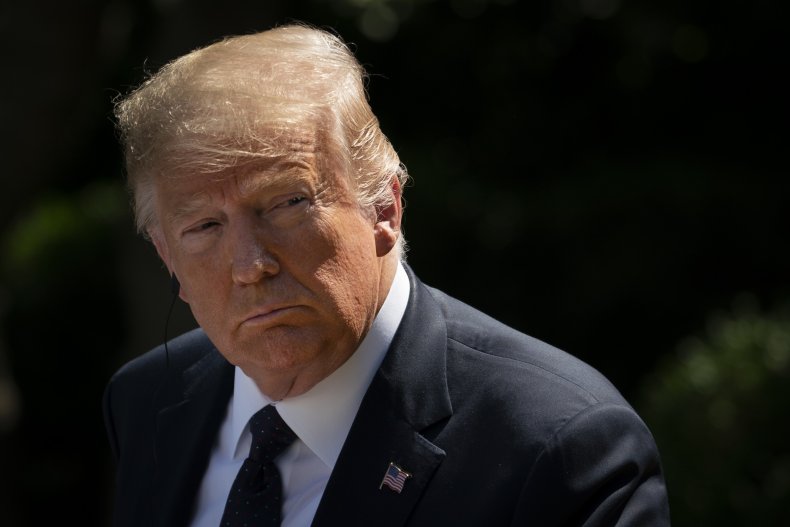 Hannity asked Trump about his combative attitude toward the media, the spread of the coronavirus and a possible second term.
"If I didn't take on the media, I guarantee I wouldn't be here tonight," Trump said. "You couldn't win."
He said he comments that he made about slowing testing for coronavirus during a campaign rally in Tulsa over the weekend were intended to be made "jokingly or sarcastically."
Some latched onto the remark, even as health officials said testing had been ramping up.
"Other countries have very few tests, so it shows in very few cases," Trump said.
Trump said he's made some mistakes in his first term, specifically noting former National Security adviser John Bolton, who recently released a book critical of Trump, but Trump said he would be more experienced in a second term if he beats Democratic rival Joe Biden in the fall.
"I never did this before," Trump said, noting he had never even stayed overnight in Washington, D.C., before becoming president. "Now I know everybody. I have great people in the administration."