Trump Slams 'Lover FBI Agent' Peter Strzok for 'Poor Marks' Congressional Interview
President Donald Trump has commented that "lover FBI agent" Peter Strzok refused to answer questions and received "poor marks" for his closed-door testimony to Congress about the bureau's conduct in 2016.
In a tweet on Thursday morning, the president slammed the FBI agent, who spoke to the House Oversight and Judiciary committees on Wednesday about the FBI's investigations of Russia and Hillary Clinton's emails.
"Lover FBI Agent Peter Strzok was given poor marks on yesterday's closed-door testimony and, according to most reports, refused to answer many questions. There was no Collusion and the Witch Hunt, headed by 13 Angry Democrats and others who are totally conflicted, is Rigged!," the president said in a tweet on Thursday morning.
The 11-hour long interview saw Strzok asked about the anti-Trump texts he exchanged with former FBI lawyer Lisa Page, with whom he was having an affair. That incident that has prompted ire from many Republicans and saw him removed from Special Counsel Robert Mueller's team, Politico reported.
Strzok claimed the messages, which were exchanged between the pair as they worked on the investigation into Hillary Clinton's use of a private email server during her time as secretary of state, were part of a private exchange.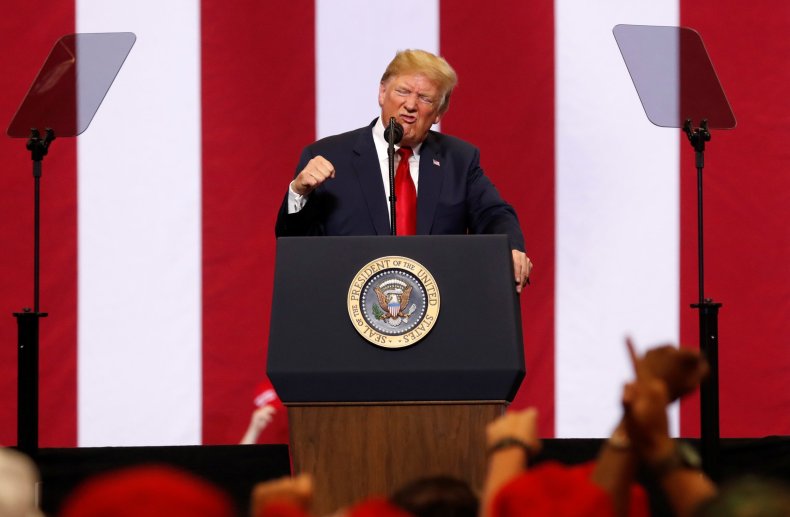 "He said the context was there were private emails, and these were certainly not any intent to act on anything," the top Democrat on the House Judiciary Committee, Rep. Jerry Nadler, told CNN.
"They were private expressions of opinion to a woman he was having an affair with," he added.
Strzok saw himself criticized in the report from the Inspector General about the FBI's conduct in 2016. The report found that Strzok prioritized the Russia probe over the Clinton email investigation and that he and other FBI employees "brought discredit to themselves" and damaged the bureau's reputation, Vox reported at the time.
In a second tweet on Thursday morning, the president also lashed out at former FBI chief James Comey, writing: "Russia continues to say they had nothing to do with Meddling in our Election! Where is the DNC Server, and why didn't Shady James Comey and the now disgraced FBI agents take and closely examine it? Why isn't Hillary/Russia being looked at? So many questions, so much corruption!"