Trump Slams Macron's European Army Plan: 'They Were Starting to Learn German in Paris Before the U.S. Came Along'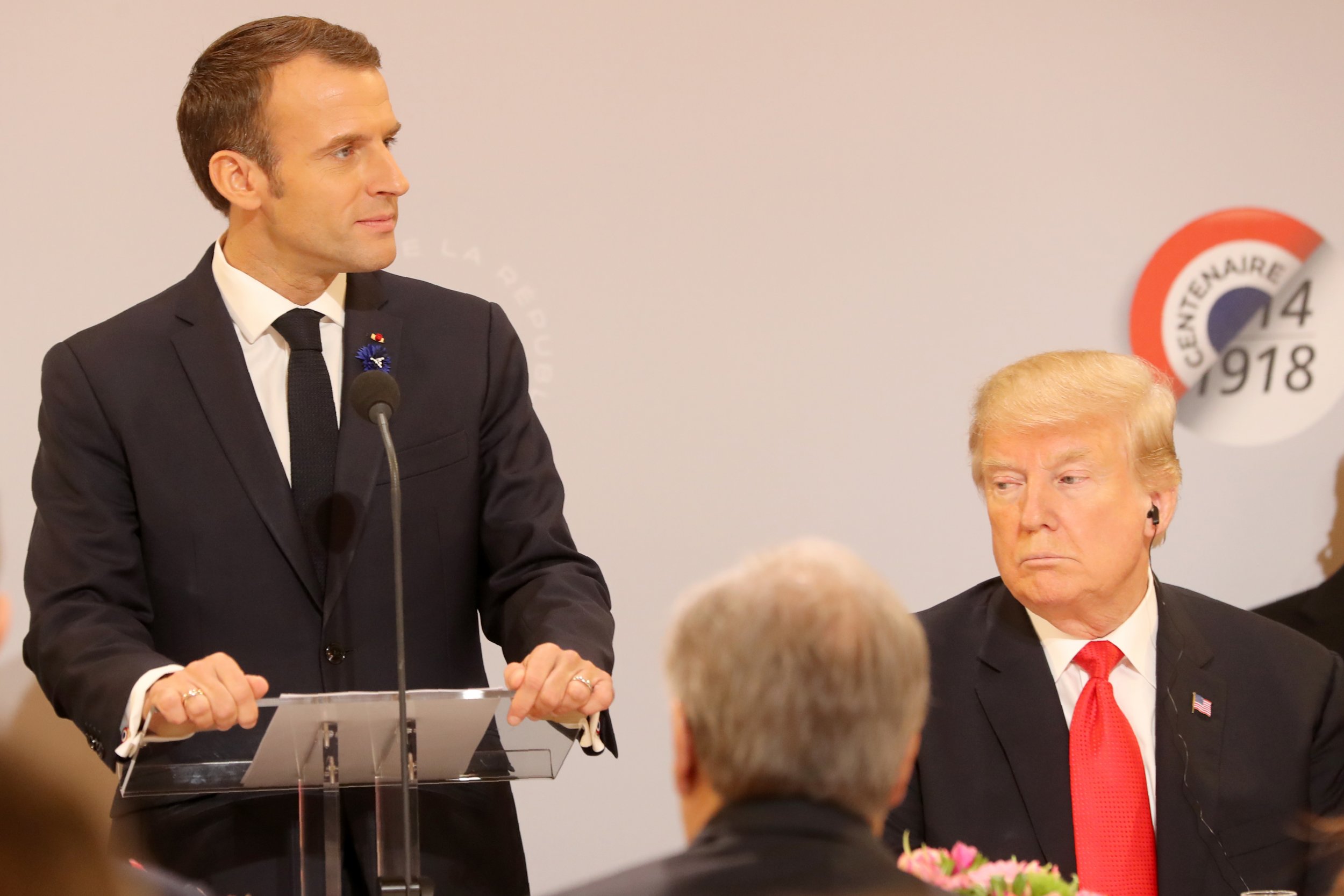 President Donald Trump has poured scorn on the idea of a European army suggested by his French counterpart, President Emmanual Macron.
In a tweet, Trump said that Germany was responsible for World War I and II, and that it was the United States that saved France.
"Emmanuel Macron suggests building its own army to protect Europe against the U.S., China and Russia. But it was Germany in World Wars One & Two- How did that work out for France?
"They were starting to learn German in Paris before the U.S. came along. Pay for NATO or not!" he added.
Trump has often complained that the United States carries too much of NATO's budgetary burden and has called on other countries to increase their contributions.
Before the ceremonies commemorating the centennial of World War I, Macron told Europe 1 radio that there needed to be "a true European army" in the wake of Washington withdrawing from a nuclear weapons agreement with Russia.
"When I see President Trump announcing that he's quitting a major disarmament treaty which was formed after the 1980s euro-missile crisis that hit Europe, who is the main victim? Europe and its security," Macron said, according to Agence France-Presse.
"We have to protect ourselves with respect to China, Russia and even the United States of America.
"We need a Europe which defends itself better alone, without just depending on the United States, in a more sovereign manner," Macron continued.
But Trump immediately struck back, describing Macron's words as "very insulting, but perhaps Europe should first pay its fair share of NATO, which the U.S. subsidizes greatly!"
The two held talks in Paris on Saturday in which Macron welcomed Trump with a firm handshake, but there appeared to be less warmth between them than in previous meetings.
Macron said he wanted Europe to spend more on NATO as well, and called on Europe to develop its own military capability. "That's why I do believe my proposals for European defence are totally consistent with that," Macron told reporters after the meeting.
This story has been updated.