Former President Donald Trump slammed Senate Minority Leader Mitch McConnell and "RINOs" (Republicans in name only) on Sunday and said that strong candidates are needed to win the 2022 midterm elections.
During an interview with Fox News host Maria Bartiromo on Sunday Morning Futures, Trump spoke about the importance of having strong candidates run in the primaries.
"We have candidates that are not strong, they're RINOs, and they're not strong," Trump said without revealing names. "We need tougher people. We need people that are going to be able to win for our country. Not win for me, by the way, [but] win for our country, and we have some great candidates."
Trump ripped McConnell over the debt ceiling and passage of the infrastructure bill.
"Mitch McConnell is a disaster. The Republicans have to get a new leader. Mitch McConnell allowed this to happen," Trump said. "So what's happening is we had a thing called the debt ceiling and he could have used that to win everything, and he chose not to."
He added that Republicans will never be elected if the voting rights bill passes, as it aims to counter restrictive voting laws recently rolled out in Republican-controlled states.
Meanwhile, Bartiromo asked Trump what he thought about some of the Democratic candidates up for re-election, including Arizona Senator Mark Kelly, Georgia Senator Raphael Warnock, New Hampshire Senator Maggie Hassan, and Nevada Senator Catherine Cortez Masto.
"They are a disaster. They are for open borders, they are for defunding the police, they are for crime," Trump said of the candidates. "So they want to take away your police and then take away your right to protect yourself."
"These people are a disaster and they should all lose and we have some great candidates," he added.
Democrats are concerned about Republicans potentially winning the House in 2022, including Rep. Alexandria Ocasio-Cortez, who has warned of the GOP taking control in a "very authoritarian manner."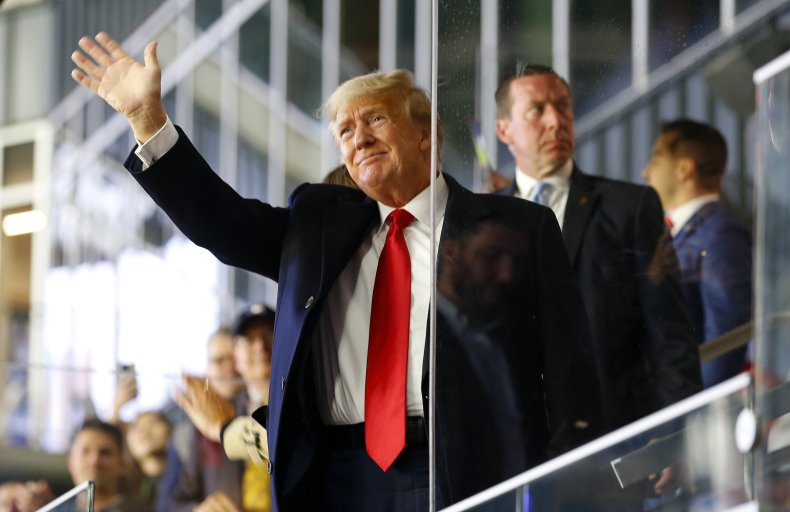 "Republican leader [Kevin] McCarthy made very clear that he very much alluded to retaliation if Republicans take over the majority and so that may mean, in order to exact revenge on, consequences for his white nationalist member, he may strip Democrats from their committees as well," Ocasio-Cortez said last month.
However, House Speaker Nancy Pelosi expressed her confidence in the Democrats winning Congress and dismissed the idea of Republicans taking over.
"I know we will win in the Congress. People say, 'Well, in the off year, it's not the good year.' But, I think any assumptions about politics are obsolete," Pelosi told reporters in September.
Newsweek contacted Kelly, Warnock, Hassan, and Masto for comments.