Trump 'Slept Like a Rock' After Lawyer Dowd Hatched Plan to Avoid Mueller Interview: Woodward
President Donald Trump said he "slept like a rock" after learning he may be able to avoid testifying in special counsel Robert Mueller's investigation into Russian meddling in the 2016 presidential election, according to veteran journalist Bob Woodward's new book, Fear: Trump in the White House.
The president reportedly made the comment to his personal lawyer, John Dowd, after he visited the president to go over what a testimony with Mueller might "feel" like.
"I would like to give you a sort of feel of what testimony could be like," Dowd had said, asking to do a "practice session" with the president on January 27, 2018.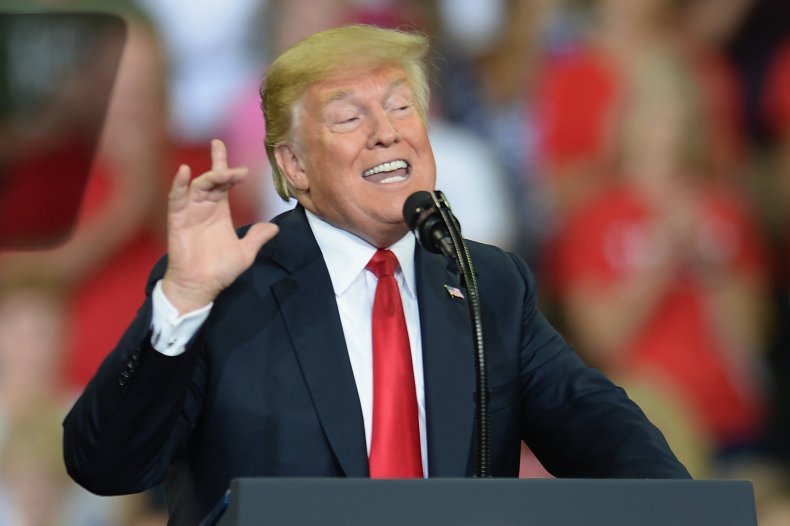 Dowd gave Trump an idea of what the questions would likely focus on, such as former FBI chief James Comey and Michael Flynn, Trump's former national security adviser who pleaded guilty to lying to the FBI over Russia contacts.
Dowd then showed Trump a draft letter addressed to Mueller, explaining "where we are and where we think he is and why you should not—why he doesn't deserve to ask you questions."
Woodward said the letter included a "raw assertion of presidential power" printed in boldface, stating that the U.S. leader "could, if he wished, terminate the inquiry or even exercise his power to pardon if he so desired."
"You know, I've got a hell of a case here," Trump said after reading the 22-page letter, which he called "beautiful."
After Dowd appeared to suggest that he would "exhaust" his attempts to discourage Mueller from seeking a testimony from Trump, the lawyer said "if push comes to shove" he would demand a list of questions and then could "make a script" for the president to follow should an interview take place.
"That's great," Trump said. "I'm with you. I don't really want to testify."
Speaking with Dowd the next day following the mock interview, Trump said that he "slept like a rock" after reading the letter. Trump reportedly "loved" the letter so much that he asked to "have a copy" of it—a request Woodward said Dowd rejected.
Woodward's book has also provided deeper insight into what Dowd might have thought about the president at the time, with the veteran journalist writing that Dowd had concluded that Trump was an "effing liar" after the practice interview.
In an interview with NBC's Today, Woodward said Trump went "ballistic" and was "not under control" during the practice interview.
"And Dowd says, 'You know, you can't do this. You are not a good witness,'" Woodward said. "And his conclusion, Dowd's conclusion, in the end, is that the president is an effing liar," the journalist said.