Trump Abandons Climate Deal in Style, With Some Smooth Jazz in the Rose Garden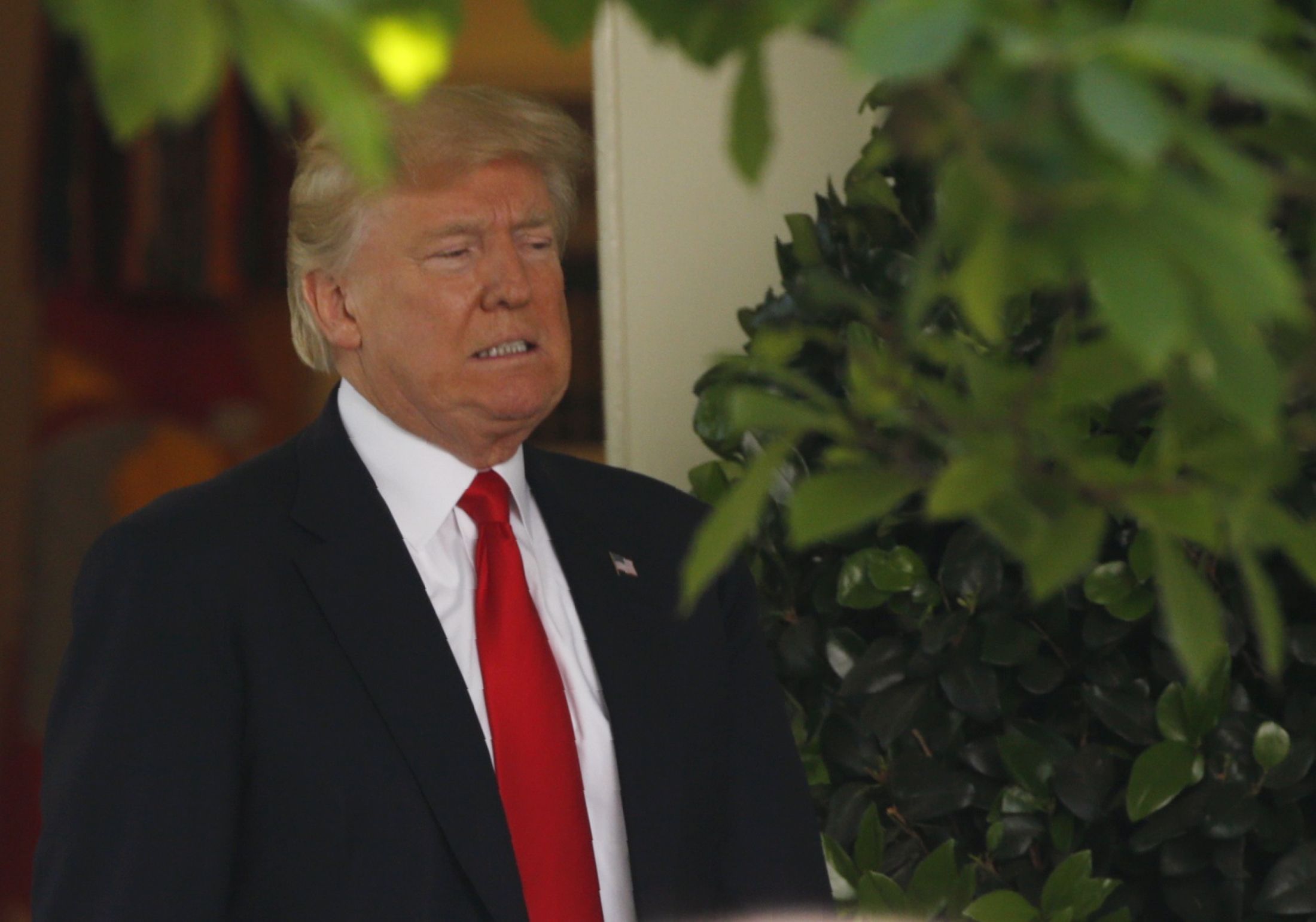 If Donald Trump knows how to do one thing, it's promote himself. He's made an entire career of it, a career that has now brought him to the White House. His latest stunt was a ceremony to announce he will be pulling the United States out of the Paris climate agreement, joining Nicaragua and Syria as only nations to rebuke the rest of the world's commitment to stem climate change.
Related: Trump's vow to replace the Paris climate accord won't work
While on the campaign trail, Trump said he would "cancel" the deal, which, as Trump put it, allowed "foreign bureaucrats control over how much energy we use." He was supposed to announce his decision on whether the U.S. would remain in the deal while he was overseas, but delayed the decision—possibly fearing in-person backlash from the other G7 leaders, who back the accord.
What followed was a series of tweets and announcements drumming up hype for the unveiling of his final decision.
Many likened the string of enthusiastic announcements to something from The Bachelor, a nod to Trump's earlier fame as a reality TV star. Would Trump give the Paris agreement a rose? Tune in Thursday at 3 p.m. to find out!
That he tried to create an unreasonable level of anticipation for something that could have been announced in a press release was to be expected, but no Trump event is complete without some absurd wrinkle that forces us to once again pinch ourselves to confirm that we're not living in a dream. Enter a four-piece smooth jazz band dressed in military uniforms.
We'll refrain from any attempt to dissect the White House's line of thinking when it made a conscious effort to secure a jazz band to precede a presidential announcement that he is effectively an abandonment of any concerns about the environment whatsoever. We don't want to go insane entirely.
As Russ Bengston of Complex pointed out on Twitter, the jazz band was, of course, all white. From history-changing—and potentially world-ending—announcements to the easy-listening entertainment that precedes them, Trump sure does know how to stay on brand.