Trump Snaps At CNN's Jim Acosta To Be 'Quiet' After He Grills President About Lev Parnas
President Donald Trump appeared to grow frustrated with questioning on the Ukraine scandal on Thursday, snapping at CNN White House Correspondent Jim Acosta to be "quiet" at one point as the journalist grilled the president on his ties to Rudy Giuliani associate Lev Parnas.
Speaking with reporters in the Oval Office, Trump faced repeated questions on his ties to Parnas, a Soviet-born businessman who played a key role in the campaign to pressure Ukraine to investigate Trump's political rivals.
Parnas, who was indicted in October on campaign finance charges, has become increasingly vocal in implicating Trump in the scandal, telling CNN's Anderson Cooper on Wednesday that the president's bid to pressure Ukraine to investigate Democratic presidential candidate Joe Biden was "all about 2020," rather than about working in the interest of the American people.
Asked by Acosta about Parnas' comments, Trump maintained that he does not "even know who this man is."
"I don't know him. I don't know Parnas, other than, I guess, I had pictures taken, which I do with thousands of people," the president said. "But, I don't know him at all, don't know what he's about, don't know where he comes from, don't nothing about him."
"Perhaps he's a fine man, perhaps he's not," Trump said. "I know nothing about him."
Acosta continued to interrupt the president on the matter, however, pressing him on his claim that he did not know Parnas, prompting Trump to tell the reporter to be "quiet."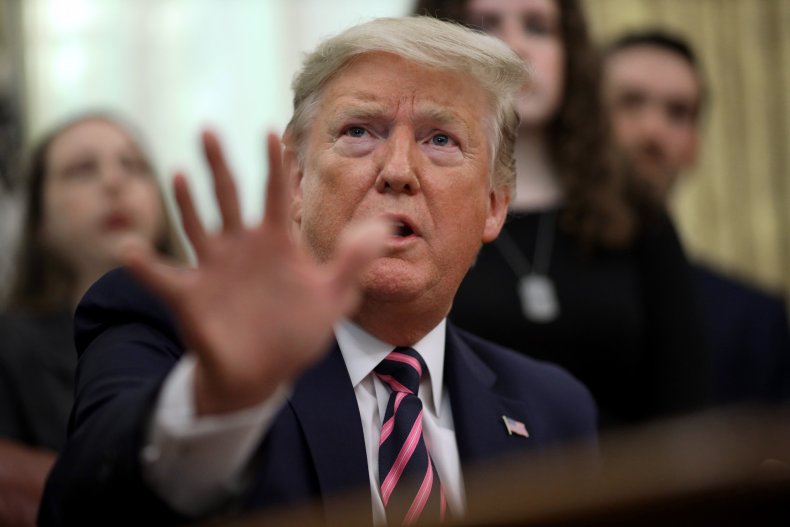 "You just have to take a look at the polls," Trump began as Acosta started to interject. "Quiet," the president said, before continuing: "You just have to take a look at the pictures. You just have to take a look at the polls, you see I don't need anybody's help. We're doing phenomenally well."
"I don't need the help of a man I've never met before," Trump maintained.
On the Ukraine scandal itself, Trump said: "I can only tell you this thing is a big hoax, it's a big hoax."
"This is the current hoax," the president continued. "We got through the Russian witch hunt. We've gone through a lot of them."
While Acosta cannot be seen in video of the exchange, his voice can be heard.
The White House correspondent later tweeted out about the incident, writing: "Just asked Trump about Parnas claim that admin efforts in Ukraine were 'all about 2020.' Trump insisted he's only posed for photos with Parnas. Kept repeating that defense. Eventually told me to be 'quiet'."
Acosta said journalists "also attempted to ask about former Ukrainian ambassador Marie Yovanovitch and whether there was an effort to intimidate or conduct surveillance on her. But Trump did not respond to our questions. And aides shouted at us to leave the Oval Office."
Responding to Acosta's claim, Walter Shaub, the former director of the Office of Government Ethics, said "this shouting reporters down feels like something from another country."
"It's an unseemly display of disdain for the public they are supposed to serve," Shaub said. "I wonder if Trump has any sense that it also makes them look frantic to prevent him from saying something foolish."