Trump Is so Obsessed With Cable News Headlines He Gets Staffers to Print Them Out, Tell-All Book Reveals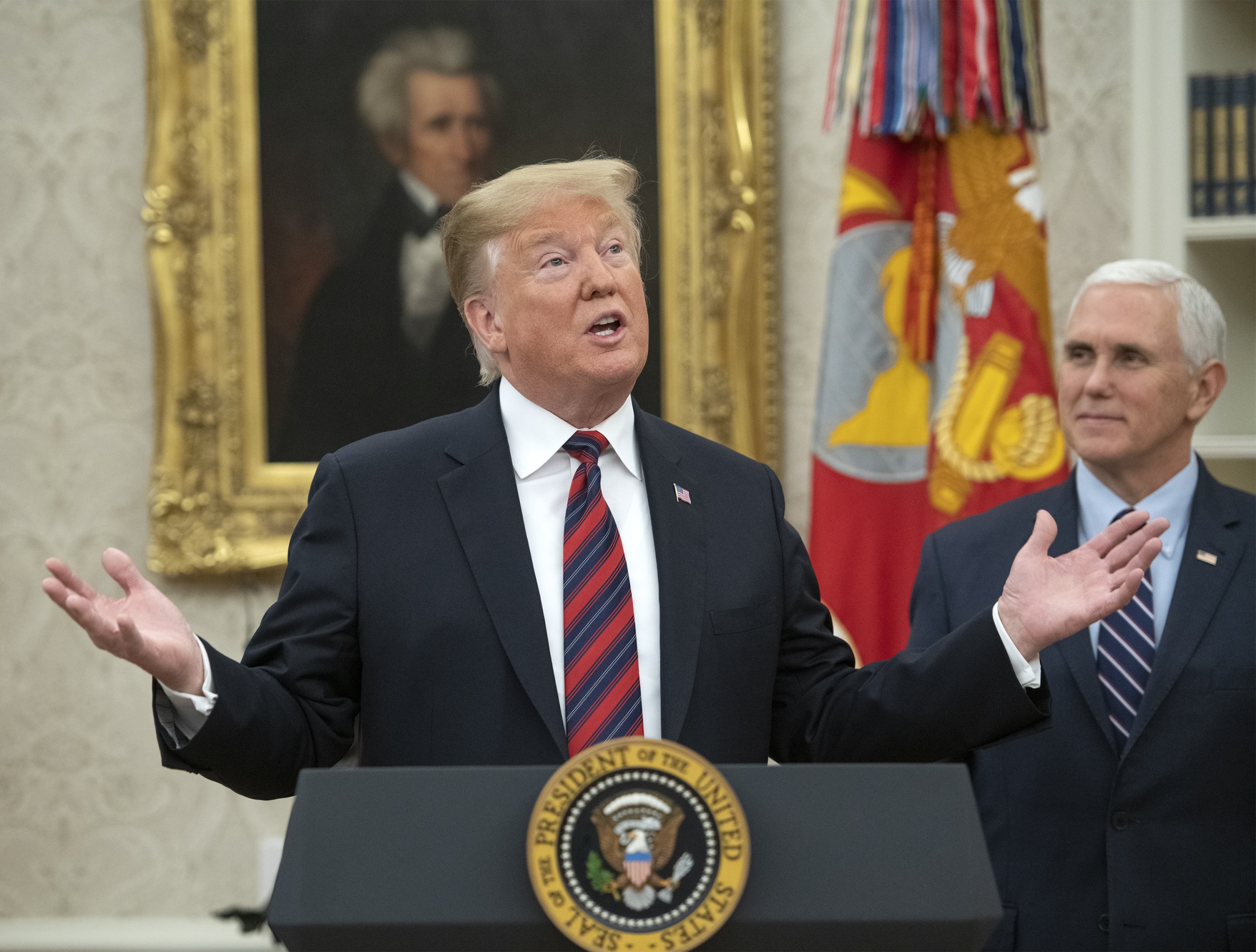 Donald Trump is so obsessed with cable news headlines he reportedly makes White House staffers print them out for him when he's outside of Washington D.C.
According to Axios, a new tell-all memoir by Trump's former campaign confidant revealed that the president, who is reportedly obsessed with cable news, asks his staffers to print off the text at the bottom of the screen that act as headlines for topics the commentators are discussing — called chyrons — so he can catch up on all the coverage he's missed when away from the White House. The book Team of Vipers: My 500 Extraordinary Days in the Trump White House, penned by Cliff Sims, is set to be released on January 29.
"He consumed TV like the late Roger Ebert must have watched movies," the book said, according to Axios. "He commented on the sets, the graphics, the wardrobe choices, the lighting, and just about every other visual component of a broadcast. Sure, he liked to hear pundits saying nice things about him or White House officials defending him from attacks, but everything came back to how does it look?"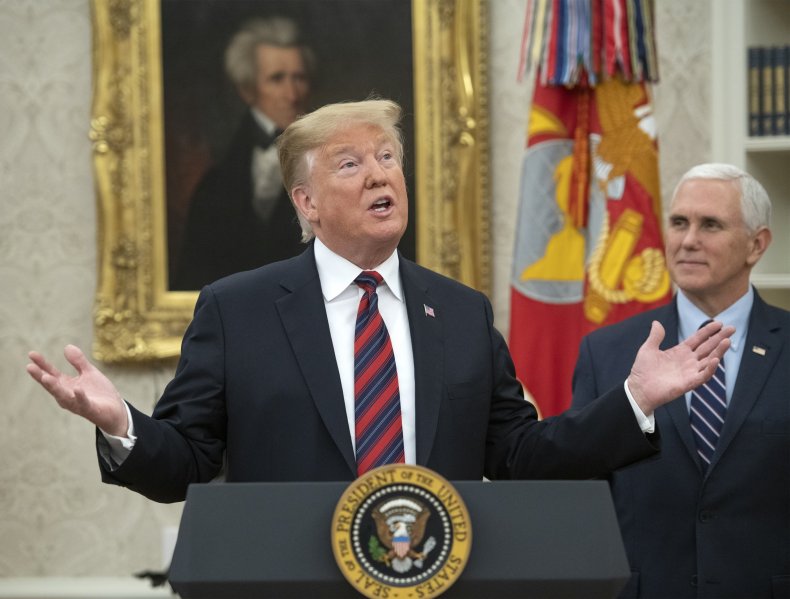 Get your unlimited Newsweek trial >
Sims goes on to explain that the "most Trumpian tactic" that his communications team employed was "arguing with TV networks about the chyrons that were displayed. "'People watch TV on mute,' the President told me, 'so it's those words, those sometimes beautiful, sometimes nasty little words that matter,'" the former White House aide wrote.
Trump's obsession with checking cable news chyrons doesn't stop when he leaves Washington D.C. and the vicinity of his television. While away at speaking engagements, the president orders his staffers to print them out for him to review them upon his return, according to Sims.
"When the President would deliver a speech somewhere outside of D.C., the research team would take screenshots of all the chyrons that aired while he was speaking," Sims wrote. "Then, adding those images to headlines and tweets from influential reporters and pundits, they would race to print out a packet before Trump made it back to the White House."
"The goal was for Sarah or Hope or me — or whoever hadn't traveled with him — to meet him on the ground floor of the residence and hand him the packet to review mere moments after Marine One landed on the South Lawn."
Get your unlimited Newsweek trial >
The upcoming book also reveals Trump's distaste for his favorite network's graphics display.
"'The graphics on Fox are the absolute worst — are you looking at this?' he said at one point. 'CNN and MSNBC are both so much better. I hate to say it — honestly, I really hate to say it — but MSNBC has the best graphics. Fox is the best — they have the best talent. I mean, look at the rest of these people. They can't believe what's happening right now. But Fox's graphics are terrible. They've got to do something about it.'"
Sims' book is the latest in a series of tell-all novels written by former Trump aides and insiders detailing the inner workings of the president's unconventional administration. Previous contributors to the growing subgenre include former White House Press Secretary Sean Spicer, former White House Communications Director Anthony Scaramucci, the president's former political aide Omarosa Manigault and his former campaign manager Corey Lewandowski.
Trump Is so Obsessed With Cable News Headlines He Gets Staffers to Print Them Out, Tell-All Book Reveals | U.S.