Public Sides With Trump, Says Social Media Too Influential on Politics News
President Donald Trump has long criticized social media and its influence on the spread of information, with polling suggesting the public also fears it has too much power over political news.
In a poll conducted October 18, 76 percent of 1,200 respondents asked said they felt the platforms had "too much influence" on "what political news people read."
Only six percent of those asked in the Washington Examiner/YouGov poll said the platforms had too little, while 11 percent said they had "about the right level" of influence.
As well as this, 39 percent of respondents said they felt social media content bans are biased against Republicans, compared to nine percent who said they were against Democrats.
A majority, 55 percent, said they believe Congress should regulate big tech companies to limit "potential political bias." A quarter, 25 percent, said Congress should not do this.
While criticizing social media platform's potential bias, most respondents did say they think they should restrict content they "believe to be false."
Of those asked, 57 percent said they think this should be the case, while 34 percent said "they should not restrict such content."
The polling has a margin of error of plus or minus 3.7 percent.
Newsweek has contacted the White House, Twitter and Facebook for comment.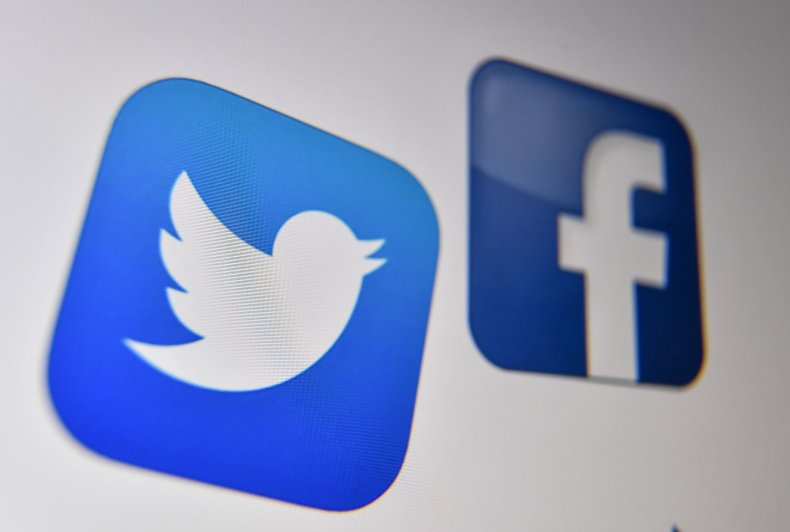 While Trump has persistently criticized Twitter, his use of the platform has increased in the run up to the election when compared to 2016.
Trump recently tweeted that he is "running against" the "Big Tech giants" as well as Democratic presidential candidate Joe Biden.
He wrote: "I am not just running against Biden, I am running against the Corrupt Media, the Big Tech Giants, and the Washington Swamp. It is time to send a message to these wealthy liberal hypocrites by delivering Joe Biden a THUNDERING defeat on November 3rd!"
There have been calls from Republicans for reform of Section 230 protections for social media sites, a provision of the Communication Decency Act 1996. This gives sites, including social media platforms, protection if they are hosting content from third parties.
It comes with Trump's team having recently criticized Twitter after it limited the spread of a recent New York Post article about Hunter Biden.
The site was accused of "actively interfering" in the 2020 election. After the initial blocking of the story the site reversed course on its decision, with Twitter CEO Jack Dorsey stating its actions were wrong.
The polling also asked about Hunter and whether respondents thought his father "has or has not been honest" about his son's "business activities in foreign countries."
Among the 1,200 respondents, 45 percent said they thought he had not and 41 percent said they think he has.
Newsweek has contacted the Biden campaign for comments on the poll.
The below graphic, from Statista, highlights Trump's increased Twitter use ahead of the 2020 election.