Trump Administration Makes Elephants Fair Game For Hunters As Trophy Ban is Lifted
Wildlife conservationists have condemned the Trump administration's decision to quietly reverse an Obama-era ban on elephant trophy imports.
The U.S. Fish and Wildlife Services reversed the ban at the start of this month, with the agency now expected to approve requests to bring body parts of African Elephants from Zimbabwe to the U.S. on a "case-by-case basis."
The March 1 announcement came just over three months after President Donald Trump put a bid to ease the ban on pause after the move sparked public outrage.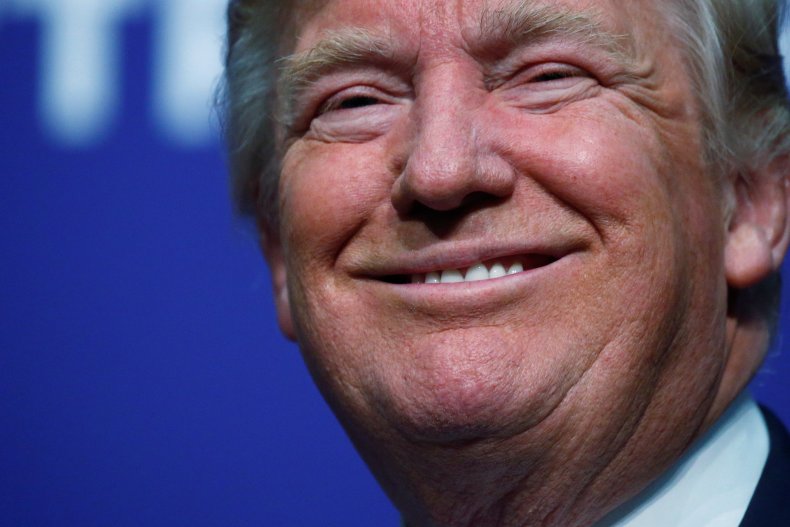 The president himself had referred to the relaxation on trophy hunting imports a "horror show" at the time.
"Big-game trophy decision will be announced next week but will be very hard pressed to change my mind that this horror show in any way helps conservation of Elephants or any other animal," the president tweeted in November.
Now, it appears something has changed his mind, with wildlife conservation groups and researchers hitting out at the U.S. leader over the flip-flop.
The Natural Resources Defense Council vowed to fight the Trump administration on the reversal, launching a petition calling on the president to put the previous protections back in place.
"While Trump is threatening to move us backward, countries like China are marching forward. Effective December 31, 2017, China will close its ivory market," the NRDC said in a statement.
"At least 20,000 African elephants were killed for their ivory tusks in 2015 alone for jewelry, sculptures, trinkets and other items. If brutal elephant poaching continues at this rate, scientists predict that African forest elephants could be extinct in less than a decade," it warned.
"Sadly but not surprising, the waffling Donald Trump administration has reversed the ban of African big game trophies like endanger elephants and lions. Once we were the big kids in the global sandbox of conservation, now we are down to our last grains of credibility!" wildlife biologist Jeff Corwin wrote on Twitter.
Scientist and congressional candidate for California's 25th Congressional District Jess Phoenix said on Twitter: Elephants still aren't trophies to decorate Eric Trump and Donald Trump Jr's walls," calling on the president to "ban trophy hunting imports now."
Both of Trump's sons are known as avid trophy hunters, with photographs published online in 2012 showing the pair posing with dead animals, including photo that appears to show Donald Trump Jr. holding an elephant tail in one hand and a knife in the other.
The president has previously suggested that he does not support the controversial activity, telling TMZ in 2012 that he is "not a believer in hunting."
Legal action group Citizens For Responsibility and Ethics has said it filed an FOIA request last year for communication between U.S. Fish and Wildlife services and Trump's two sons.