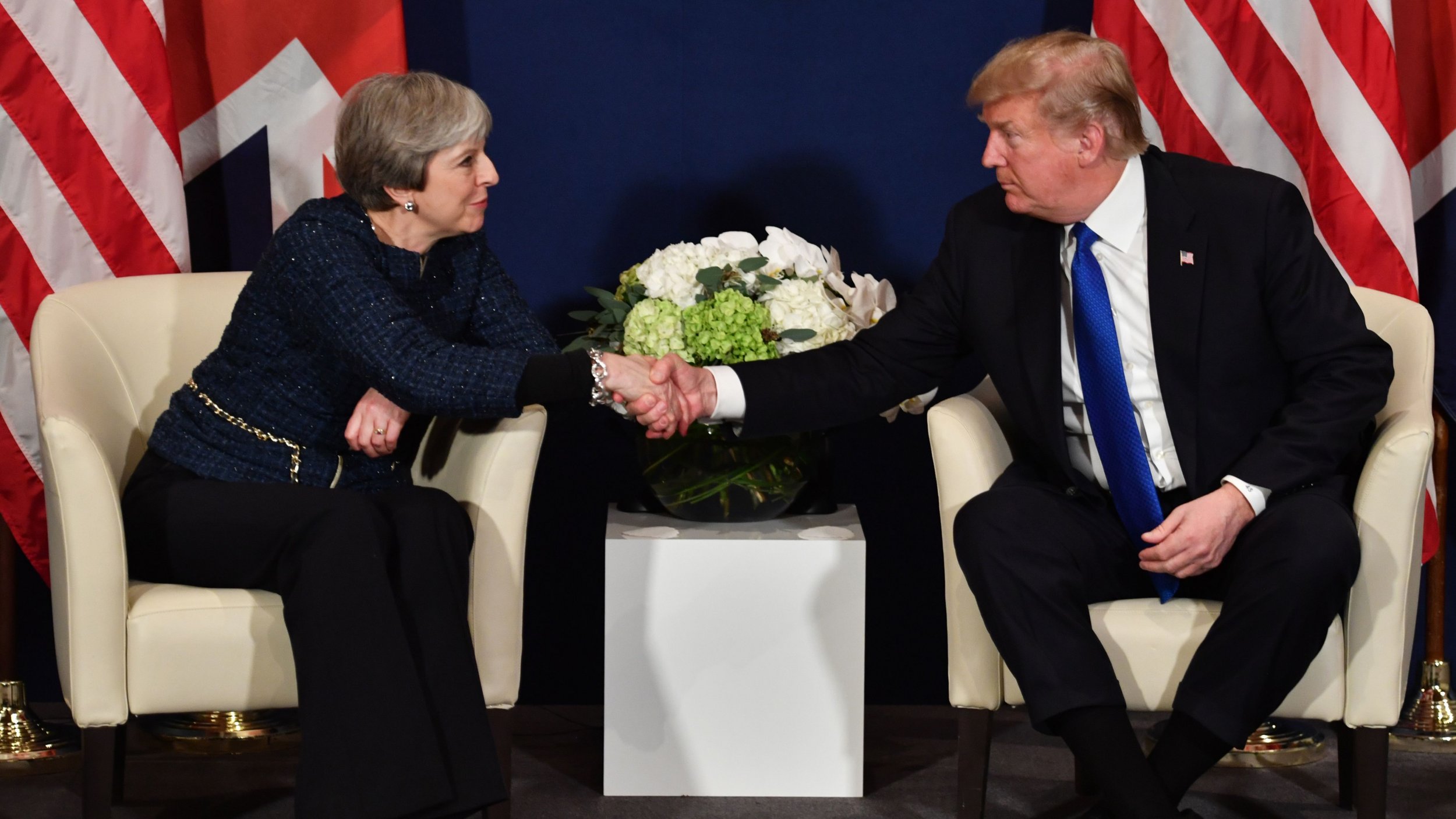 President Donald Trump spoke with British Prime Minister Theresa May on Tuesday, a day after the U.S. leader attacked the U.K.'s health care system.
The White House said the two world leaders discussed North Korea and the fight against terrorism, but did not mention whether the attack on Britain's National Health Service (NHS) came up in the conversation.
Trump blasted the NHS over Twitter on Monday:
Trump's comments came about an hour after British politician Nigel Farage appeared on Fox & Friends to talk about a march in London this weekend during which protesters demanded more funding for the NHS. Farage spoke at a Trump rally in Jackson, Mississippi, during the 2016 election race.
The British government fired back at the U.S. leader's comments, with a spokesperson for May stating: "The prime minister is proud of having an NHS that is free at the point of delivery," according to Sky News.
The spokesperson added: "In the recent Commonwealth Fund international survey, the NHS was rated the best in the world for a second time."
Read more: Trump echoes Fox News guest, blasts English health service
However, both the White House and British government said their discussion did not touch on the U.S. president's remarks on the NHS, focusing instead on more pressing matters.
Trump and May "agreed all responsible nations must increase pressure on North Korea until it turns to the path of denuclearization," the White House said. They also discussed a new law allowing U.S. authorities to access overseas data to help tackle terrorism and other crimes.
A Downing Street spokesperson said in a statement that the pair also discussed the Clarifying Lawful Overseas Use of Data (CLOUD) Act, a new law to be considered by the U.S. Senate later this month, which would allow U.S. authorities to access overseas data to assist in tackling terrorism and other crimes.
"With it, law enforcement officials in the U.S. and the U.K. will be empowered to investigate their citizens suspected of terrorism and serious crimes like murder, human trafficking, and the sexual abuse of children regardless of where the suspect's email or messages happen to be stored," the spokesperson said.
The spokesperson added that Trump and May agreed that the passage of the act through the U.S. legislative system "was vital for our collective security."