Will Trump Fire the Russia Special Counsel? One GOP Congressman Wants Mueller to Resign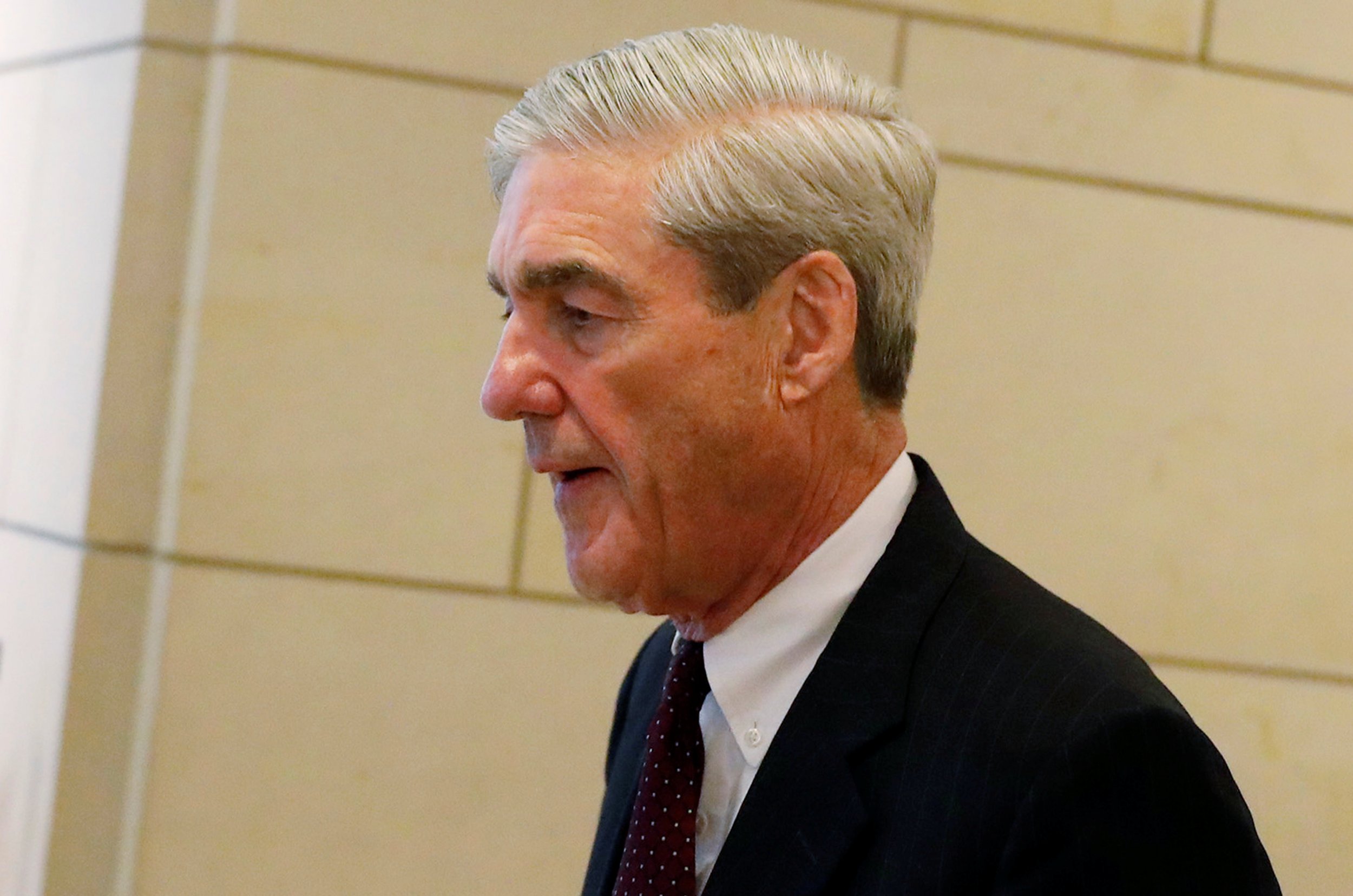 For weeks, many have posited that President Donald Trump was contemplating firing special counsel Robert Mueller, the man charged with investigating Russia's meddling in last year's election. He has been widening that probe to include the Trump campaign and even the billionaire's finances and business empire.
Even before Trump could make a move many would consider politically radioactive, Representative Trent Franks (R-Ariz.) is saying Mueller should resign due to what is said to be his close relationship with James Comey, the recently dismissed FBI director.
"Bob Mueller is in clear violation of federal code and must resign to maintain the integrity of the investigation into alleged Russian ties," Franks, a member of the House Judiciary Committee, said in a statement, according to The Hill.
"Those who worked under them have attested he and Jim Comey possess a close friendship, and they have delivered on-the-record statements effusing praise of one another," Franks added.
Mueller was appointed in May by Deputy Attorney General Rod Rosenstein—who was put in charge of the Russia inquiry after his boss, Jeff Sessions, recused himself from the probe in March. Mueller was Comey's predecessor as head of the FBI. Franks cited a Fox News report from May that detailed their relationship.
That report included the well-known story about both Comey and Mueller threatening to resign in 2007 after aides to President George W. Bush had attempted to have then-Attorney General John Ashcroft approve a surveillance program from his hospital bed.
"I hung up, called Director Mueller, with whom I'd been discussing this particular matter and had been a great help to me over that week—and told him what was happening," Comey testified in 2007. "He said, 'I'll meet you at the hospital right now.'"
Also during that 2007 testimony, Comey said of Mueller, "He's one of the finest people I've ever met."
The report was evidently enough for Franks to assert that Comey and Mueller's relationship constituted a conflict.
"No one knows Mr. Mueller's true intentions, but neither can anyone dispute that he now clearly appears to be a partisan arbiter of justice," Franks said. "Accordingly, the law is also explicitly clear: He must step down based on this conflict of interest."
Trump, too, has said it was "bothersome" that Comey and Mueller had a close relationship, telling Fox & Friends during an interview in June that Mueller is "very, very good friends with Comey."
Other members of the administration, including White House counselor Kellyanne Conway, have chastised the team Mueller has assembled, citing their donations to past Democratic campaigns.
This was not the first time Franks has attempted to challenge Mueller or his investigation. He and 19 other Republican members of the Judiciary Committee penned a letter to Sessions and Rosenstein on July 27 that called for a second special counsel to be appointed, to focus on the 2016 election and specifically former Attorney General Loretta Lynch and Comey.
"The unbalanced, uncertain, and seemingly unlimited focus of the special counsel's investigation has led many of our constituents to see a dual standard of justice that benefits only the powerful and politically well-connected," the letter's opening paragraph states.
While referencing Rosenstein's recommendation letter to Trump to dismiss Comey, the letter also says Comey's claim that Lynch had suggested he call the investigation into Hillary Clinton's email scandal a "matter" rather than an investigation deserves to be fully probed.
In addition, the letter says that Comey "contributed to the politicization of the FBI's investigations by issuing his public statement, nominating himself as judge and jury, rather than permitting career DOJ prosecutors to make the final decision."