Jimmy Kimmel Burns Trump Over 10 Minute Border Speech 'Which, According to Stormy Daniels, Is About 8 Minutes Longer Than He Usually Lasts'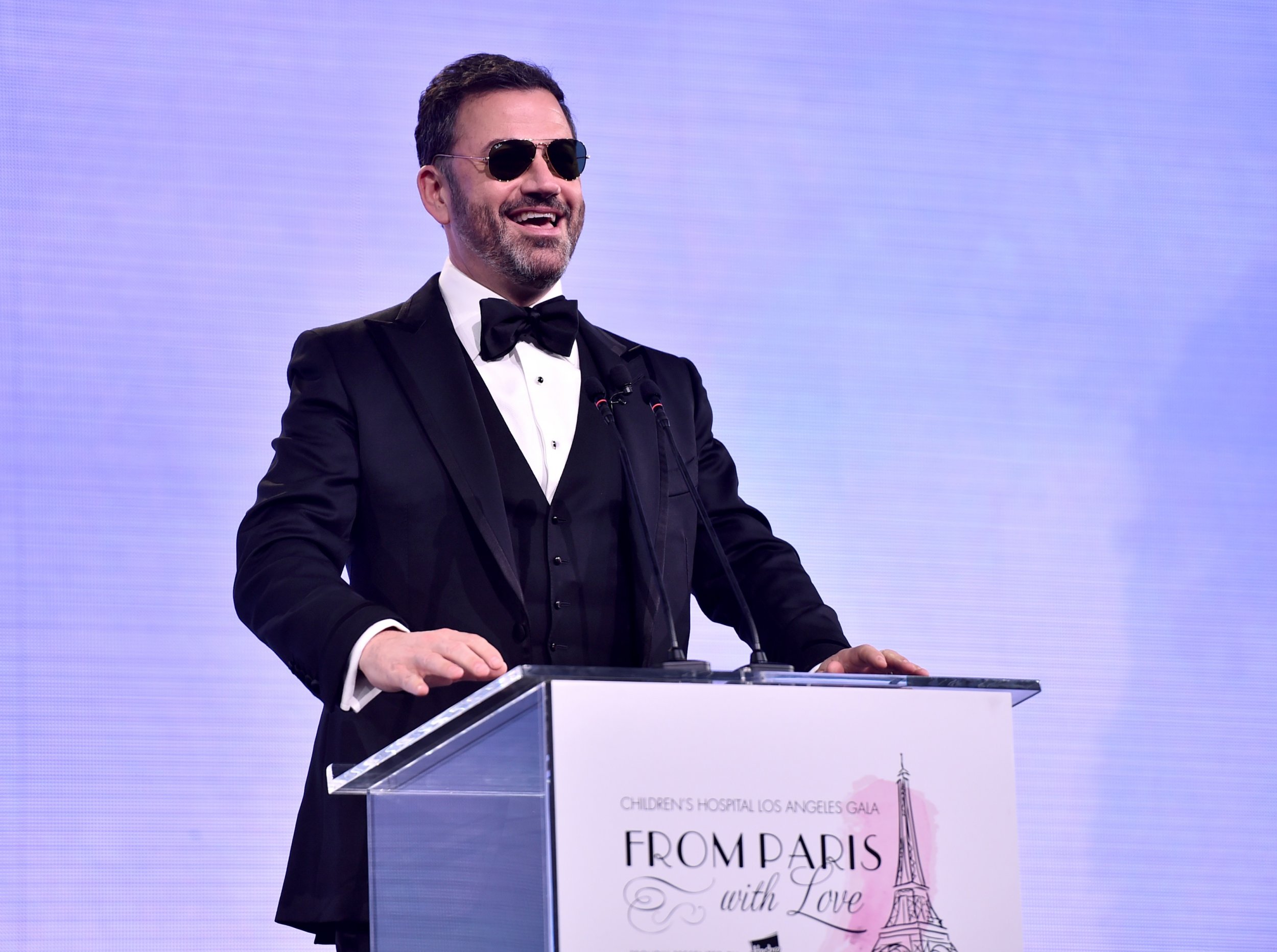 ABC's Jimmy Kimmel filleted President Donald Trump after his Oval Office address to the nation on the border issue, calling the "crisis" a "completely made up thing."
Trump's speech referred to the "humanitarian and security crisis" at the border. He wants to build a wall all along the border but Democrats, who have a majority in the House, are refusing to pass a budget with any of the $5.7 billion funding the president is demanding.
As a result of the budget impasse, the federal government is shut down, leaving 800,000 employees unpaid until a bipartisan deal can be agreed with both sides unwilling to budge on the border wall.
Read more: Trump wants to make himself "a king and a tyrant" by usurping Congress, top Dem says
Democrats argue Trump manufactured the border crisis for political reasons and that his wall is expensive, ineffective, and will not improve border security. Trump says his wall is essential for border security.
"As you may know, our president tonight, Donald Jitterbug Trump, addressed the nation from the Oval Office," Kimmel said during his show on Tuesday night.
"This was his first address from the Oval Office. Up until now he'd been using it exclusively for Kardashian meet and greets.
"But tonight he got very serious and all the major networks covered this live for good reason. It was historic. Rarely does the president of the United States interrupt primetime television to warn us about a completely made up thing."
Then came the bedroom burn: "His speech was about ten minutes long, which, according to Stormy Daniels, is about eight minutes longer than he usually lasts."
Daniels, an adult film actress whose birth name is Stephanie Clifford, made the salacious claim among several others about Trump in her tell-all book. She alleges an affair with Trump in 2006, which the president denies.
Kimmel also joked that the networks that aired Trump's presidential address only agreed to do so on the condition that they could pre-empt it with a "disclaimer": "The following presidential address is a work of fiction. All personalities, incidents, events, locations and facts were pulled directly from the president's ass. Any resemblance to reality is entirely coincidental."
The comedian said President Trump needs to "get people panicked enough to waste $5 billion" on his border wall.
"Going on TV and telling us there are bad hombres sneaking over the border, that's not going to do it," Kimmel said. "We have plenty of bad hombres here already. People sneaking over the border don't scare us.
"If you really want to come up with a fake border crisis, make it a scary border crisis. Go on TV and don't say there are illegal immigrants, say there is an army of chupacabras crawling in through Tijuana. Tell everyone they've got red eyes, they've got sharp claws, if we don't stop 'em they're going to eat our children and our Instagram."